As I mentioned last week, I am not a huge fan of green veggies so I'm always looking for new ways to make them enjoyable and tasty.  This method gave a great depth of flavor and would be a great addition to any meal! I will definitely be making this again and Adam really loved it. I halved the recipe below and it was plenty for the two of us with some leftover.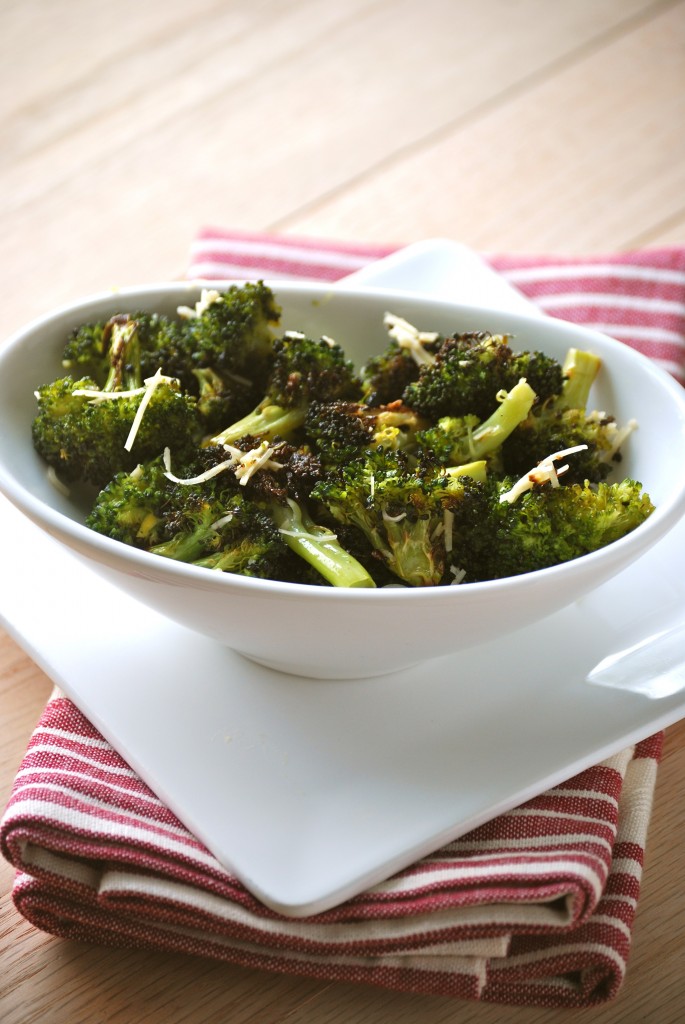 Parmesan Roasted Broccoli
Source: Inspired by A Cedar Spoon, Recipe from Ina Garten via Food Network
Ingredients:
4 to 5 pounds broccoli
4 garlic cloves, minced
6 1/2 tbsp. extra virgin olive oil
1 1/2 tsp. salt
1/2 tsp. freshly ground black pepper
2 tsp. grated lemon zest
2 tbsp. lemon juice
1/3 cup shredded Parmesan cheese
Optional: 2 tbsp. fresh basil, chopped

Directions:
Preheat oven to 425 degrees.
Cut florets off of the broccoli stalks and discard the stalks (yields approximately 8 cups of florets). Spread the broccoli evenly on a baking sheet.  Toss broccoli florets with the garlic, 5 tbsp. of the olive oil, salt & pepper, coating evenly.
Roast broccoli in the oven for 20 to 25 minutes until the edges begin to brown.
In a large bowl, stir together 1 1/2 tbsp. olive oil, lemon zest, lemon juice, & parmesan.  Add roasted broccoli to the mixture and stir to coat.  Serve immediately.