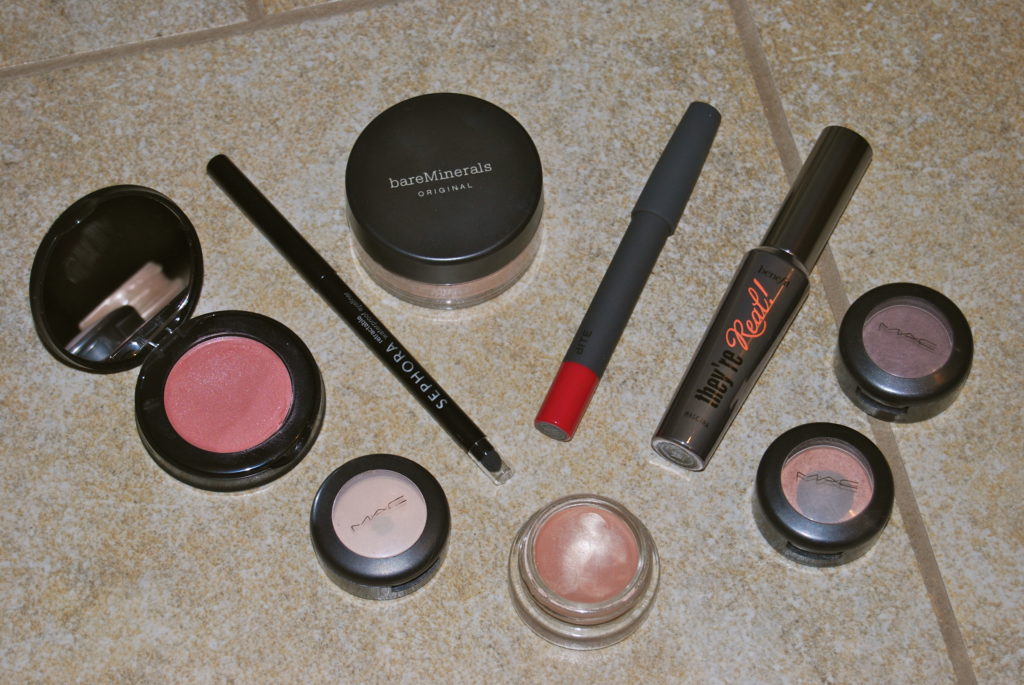 Happy Saturday everyone! Hope you are having a great weekend so far! I thought it would be fun to give you a peek inside my makeup bag. I don't wear a ton of makeup but I always love seeing the products other people use so I thought I would share too. From the left is Mary Kay cream blush, Sephora eyeliner, Bare Minerals Powder, a new to me lipstick from Bite, Benefit's They're Real mascara, and the eye shadows are from MAC-they only require you to use a little bit so they last forever, and Mac eye cream which you put on before your eye shadow and it makes it thicker and nice and shimmery (I love this product)! (Disclaimer: I am not affiliated with any of these companies and have not been compensated in any way for sharing them, just telling you what I buy and use with my own money).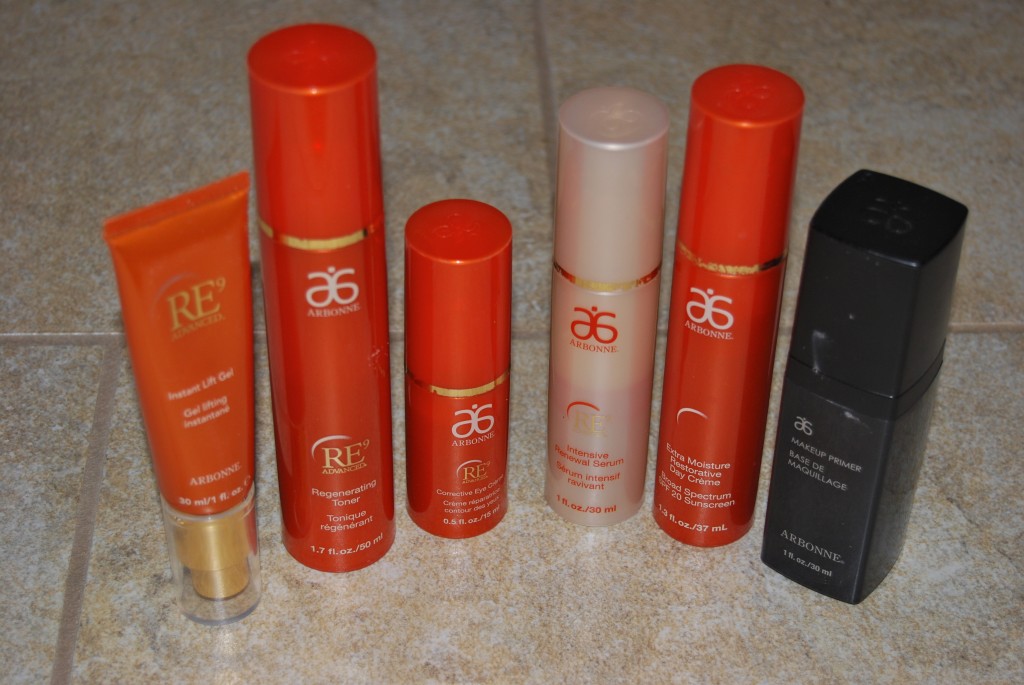 Here is my facial cleansing regimen from Arbonne.  I want to preface that I do not sell Arbonne, nor am I getting paid in any way to endorse these products and I bought them all with my own moolah, I just really love this line especially because it uses all natural products! You start with the face wash which I forgot to include in the picture, then you use the toner which refreshes and wakes up your skin, then you use the serums (ultralift, eye cream, and renewal serum) and finish with the moisturizer.  This line is a bit pricey but it has lasted me several months (about 6) before I had to replenish anything.  I do only use this regimen once a day because I use an acne medication at night, but I use the face wash both in the morning at night.  It's soft enough where it doesn't irritate your skin but strong enough to remove your eye makeup which is great.  I absolutely love their makeup primer that I use before I put on my powder.  It makes my skin feel so soft and smooth and helps it look more even.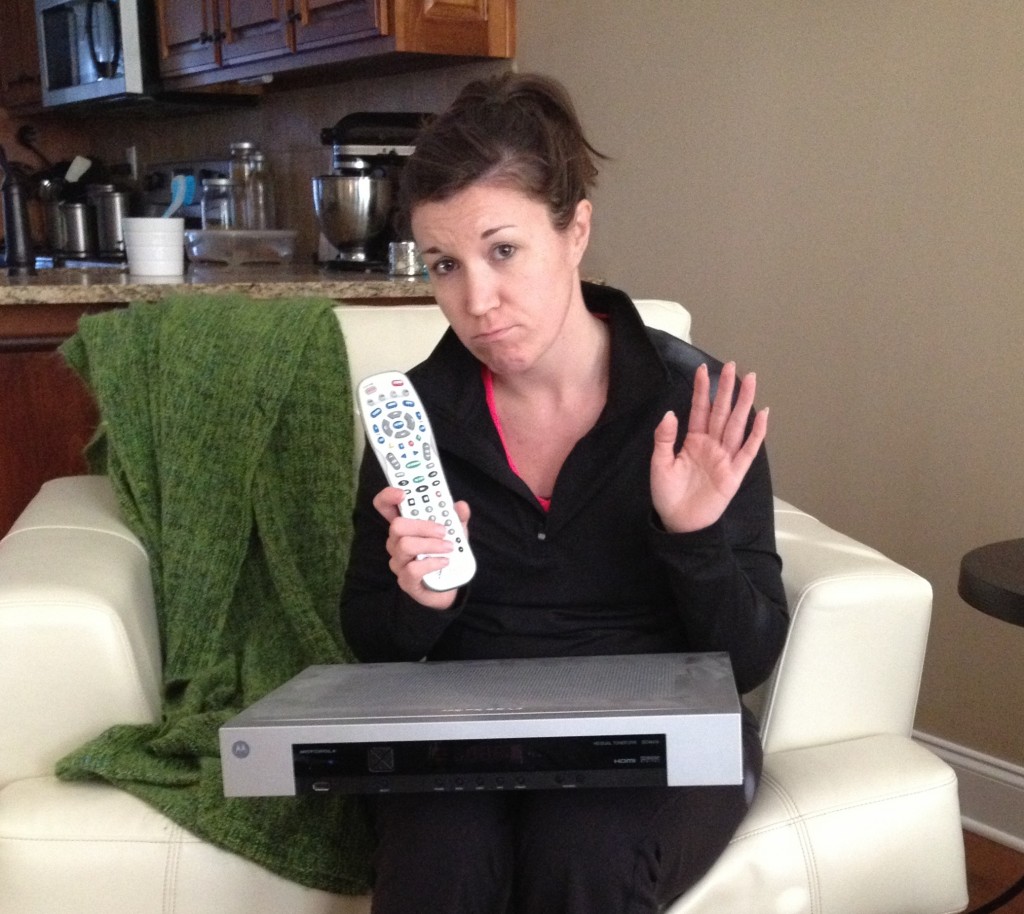 In other news, If you follow me on instagram, facebook or Twitter, you already know that we said goodbye to cable today.  I really appreciate all of your tips and encouragement and positive experiences you shared on living without cable! Very encouraging to me! I should say that this is huge for me because I'm a bit of a TV addict. But, we realized we could save a lot of money and there are only a handful of shows that we watch every week and almost all of them are available to watch online.  The only thing is missing out on sporting events, which is huge in our household, but we just felt we were spending way to much time in front of the TV and not enough quality time with each other.  We're hoping this will help us to read more, play games and spend more quality time together.  We will still watch some of our shows though, it's all about balance. We got home from taking our cable box and had our TV scan to see if we got any of the public channels and our TV still picks up CBS, Fox, ABC & PBS so that is great news for Sunday NFL Football and Downton Abbey!:) Have you gotten rid of cable? What's your favorite way to catch a few of your favorite shows?