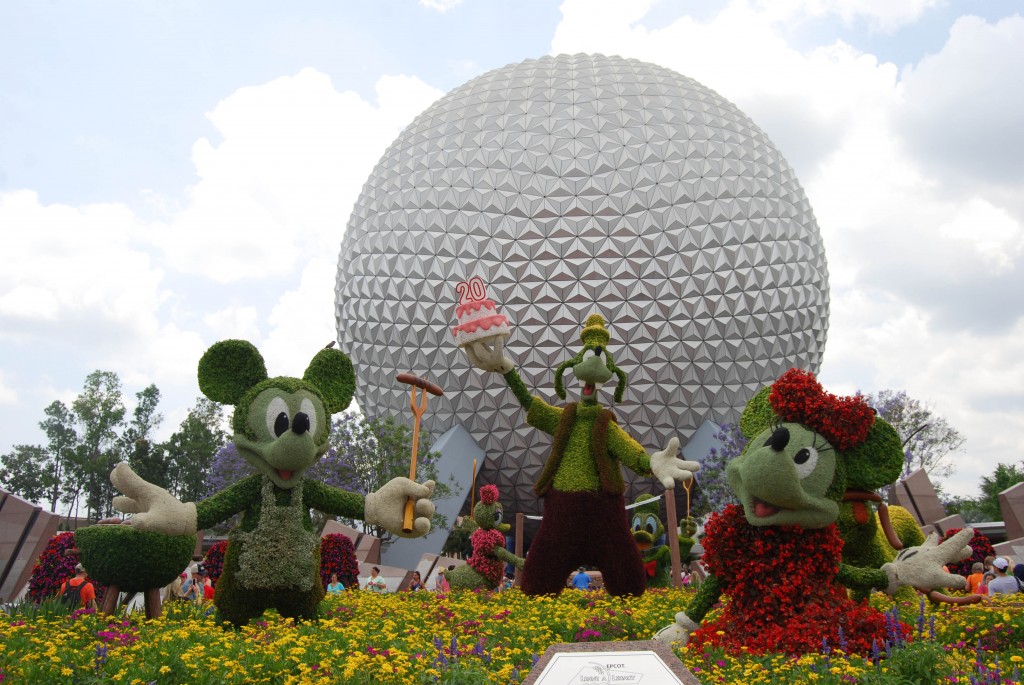 Before I get to our Epcot adventures, let me back up a bit.  After the amazing conference and meeting such wonderful bloggers, Adam & I went and had appetizers at Citricos at the Grand Floridian.  We had eaten there once before and it was equally incredible this time.  We shared the arancini (risotto balls) and then short ribs.  They were both mouthwateringly delicious! So full of flavor and very filling!
Sunday we headed to Epcot and brought our appetite to eat our way around the world! Before the World Showcase part opened we rode our favorite ride, Soarin' which simulates a hang glider flight over California. It's so fun and they even pipe in different scents to make you feel like you are really there.  Our other favorite ride is Living with the Land which takes you through the Disney Greenhouse and you get to see things that are grown there with innovate techniques, so neat!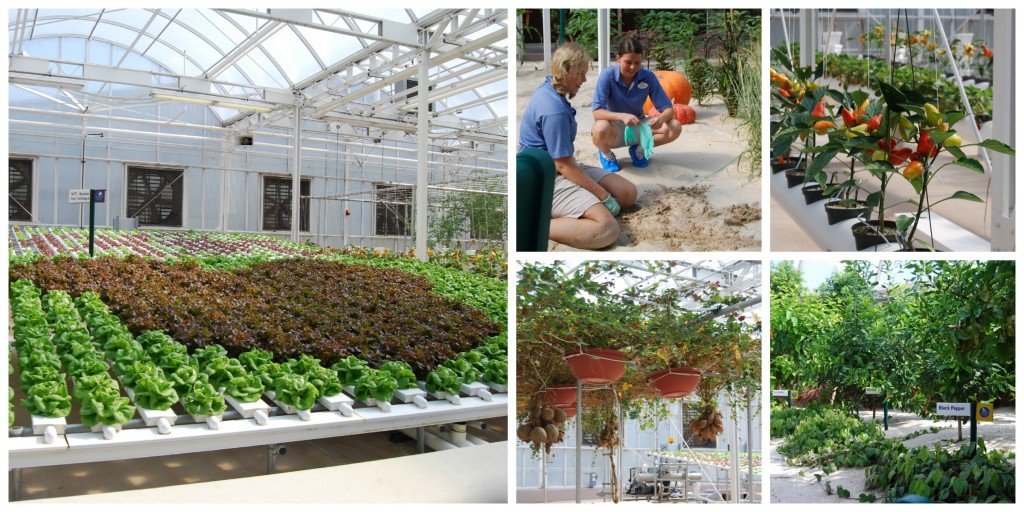 It was the last day of the HGTV Garden Festival at Epcot, so we got to look at the amazing garden sculptures.  My favorite was the crocodile from Peter Pan, looks so animated!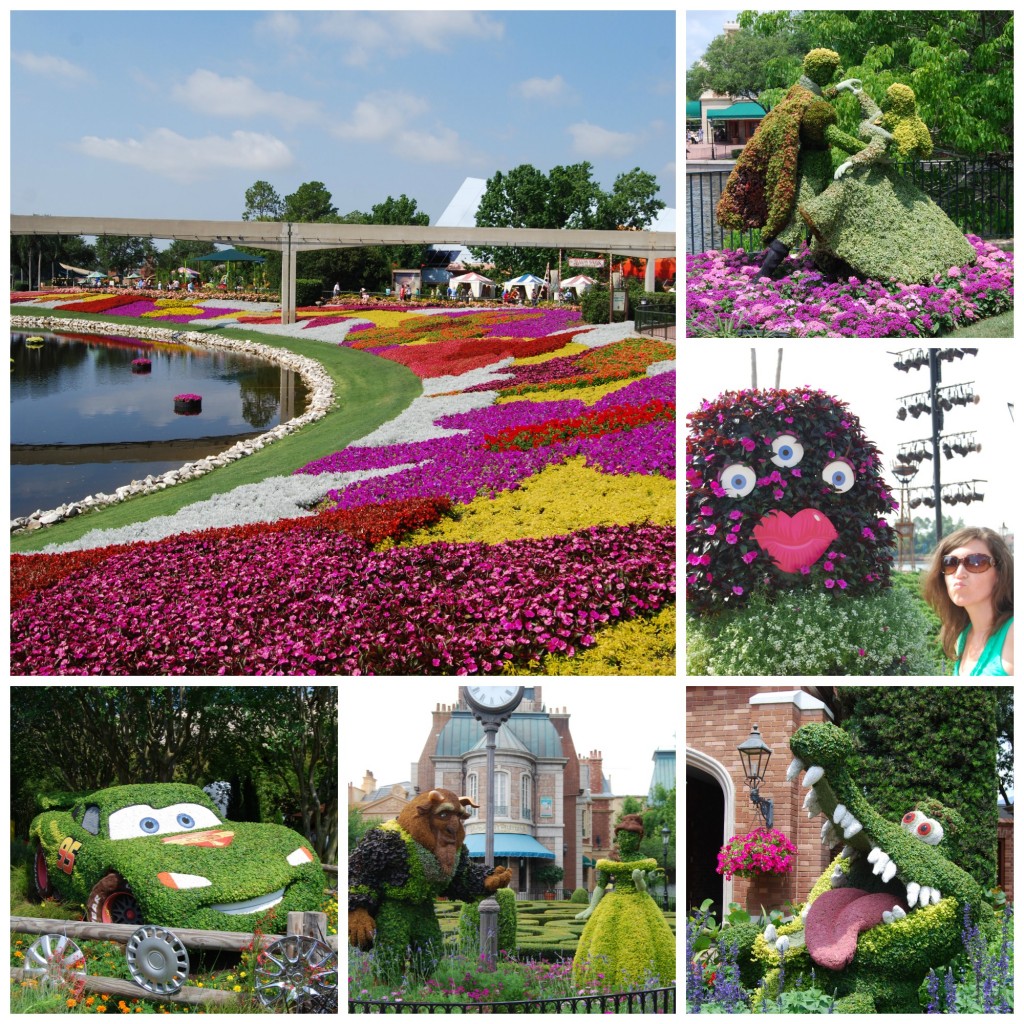 This year in conjunction with the Garden Festival, this year they added a Food festival element with different food booths in each country that they don't normally have.  Here's what we sampled (photos below top left to bottom right).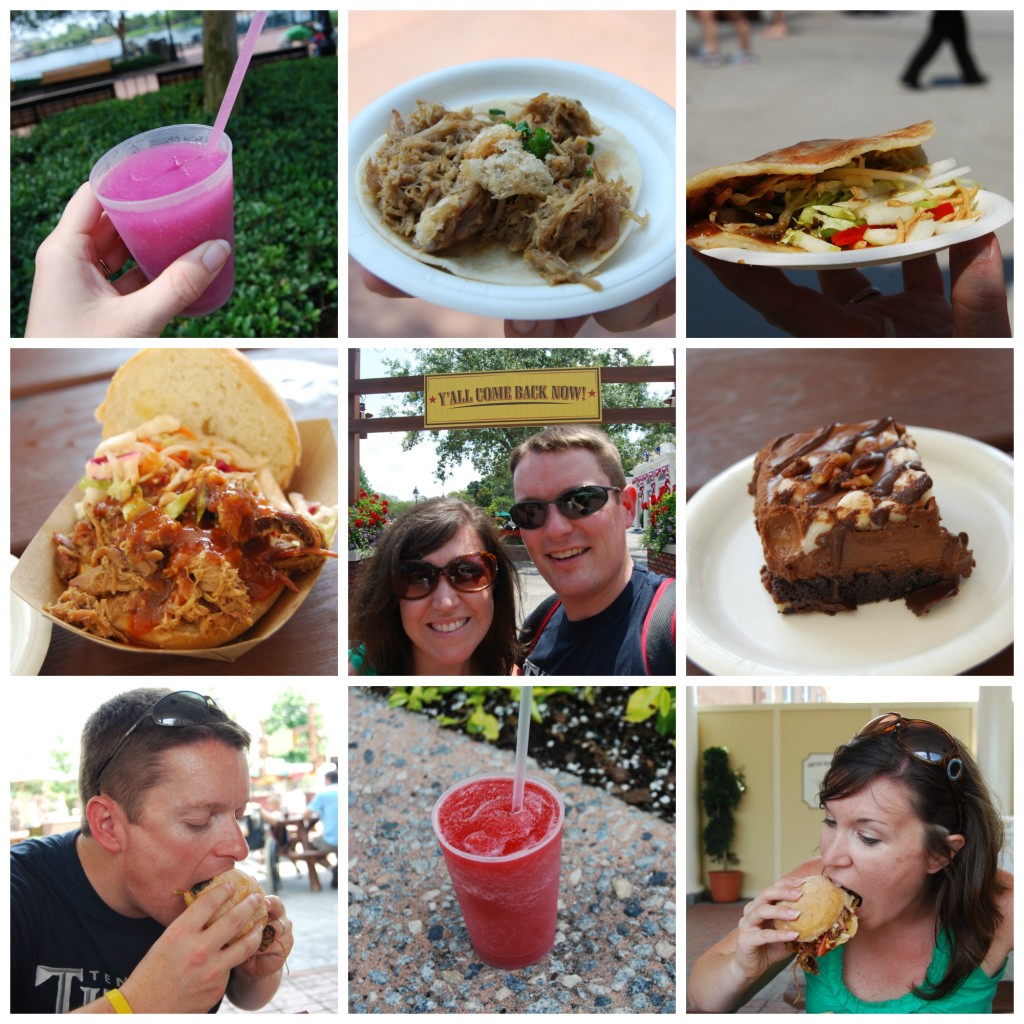 We started out with a Violet Lemonade that was tart and refreshing.
Next we moved on to Mexico and sampled the Carnitas.  So good!
Then we took a trip to China and had a spring pancake.  This was by far our favorite dish! So savory and the sauce was a sticky sweet sauce that just made the dish sing. The pancake was a perfect texture too!
We finished up with BBQ in America.  This BBQ was awesome and the bun was the perfect carrier for it! And we also got a s'mores mousse brownie.  And now we were officially full.  We did get some pastries to eat on our flight home when we were in Paris, but sadly accidentally left them at the hotel.
We ended up with a refreshing Berry Slush on our way out.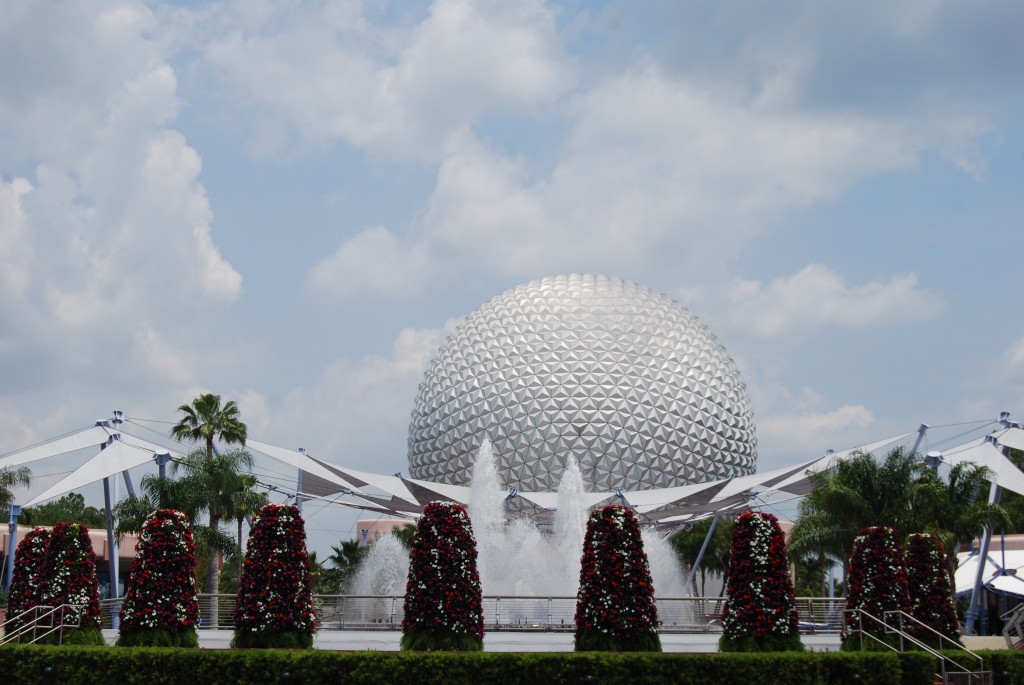 Such a great trip and I can't wait to go back! Disney truly is a magical place that brings the kid out in everyone!
And just for fun a picture of Adam with the Iron Man Monorail. What's your favorite thing to do at Disney?