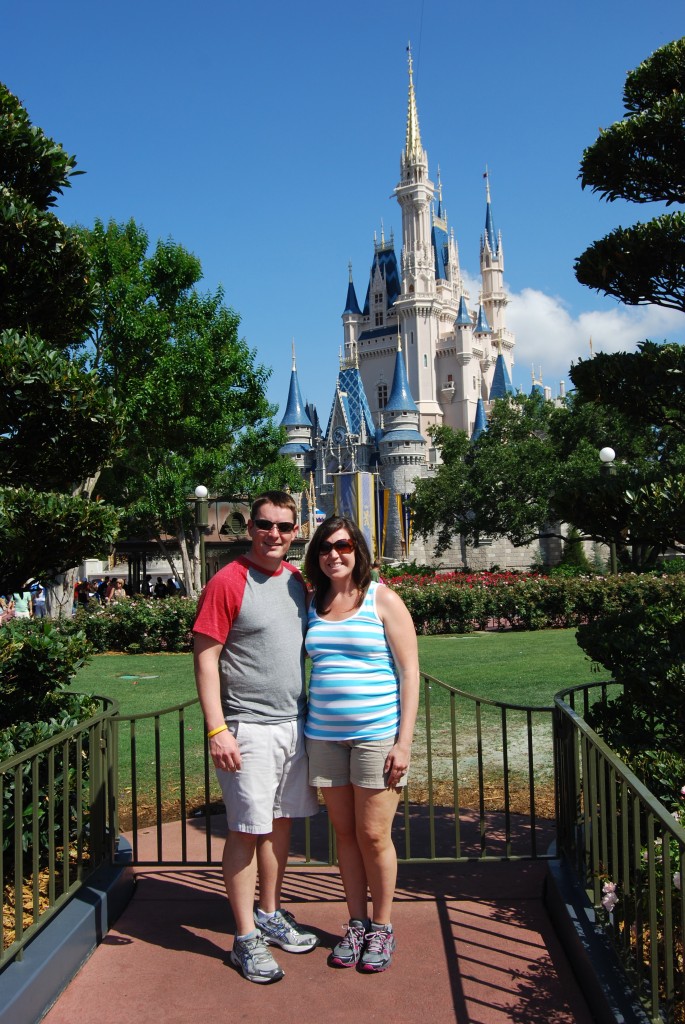 As I mentioned on Thursday, Adam & I just got back from a trip to Disney World, one of our very favorite places! We are just big kids at heart so Disney is right up our alley! I was going to post about our entire Disney adventures, but this post got a little lengthy so I'm splitting up with Magic Kingdom fun today and then I'll post about our Epcot adventures next weekend.
Thursday we stayed at the Hilton right across from downtown Disney and had a gorgeous view from our room! We walked around Downtown Disney that morning and laid poolside that afternoon, which was fabulous! We at dinner at Cookes of Dublin and split Fish & Chips, which were delicious (Forgot to snap a picture).  That's one way we saved some money on this trip. We brought our own snacks and then split meals and just snacked in between and were plenty full.  We did get a few snacks/desserts in the parks as well, but those aren't as pricey as the meals. We also played in the Lego store and then just sat by the water and watched the helium balloon take people up and down.  It got really windy and let's just say I'm glad I wasn't on that thing!

Friday, after checking in at the Grand Floridian for the conference, we headed to the Magic Kingdom. We watched the "Dreams Come True" show & the street party parade (I'm still singing, "Get Up, Get Loud & Shout, Pumpin' Up the Party Now!") at the castle from a shady spot and then proceeded to ride some of the rides.  My favorite is PhilHar Magic, which is actually a 3D show, but it's so cool! And sadly, my other favorite, the Teacups was closed for renovations. Do you like the teacups? My husband hates them so I always have to ride them by myself.

Then came the highlight of the day! Lunch at the new Be Our Guest Restaurant in the new Fantasy Land addition in Magic Kingdom. It's counter service for lunch and then you need reservations for dinner. We had to wait just a little bit to get in because it's new, but it was so worth the wait! The atmosphere was so neat! There are three different rooms, each decorated like a scene from the movie (The West Wing, Ballroom & one other).  You order at a touch screen and then they give you a little Rose shaped pager and you go and find a table.  Then they bring you your food, and that rose muse be some sort of gps tracker because they bring it right to your table and you never tell them where you sit, so magical!!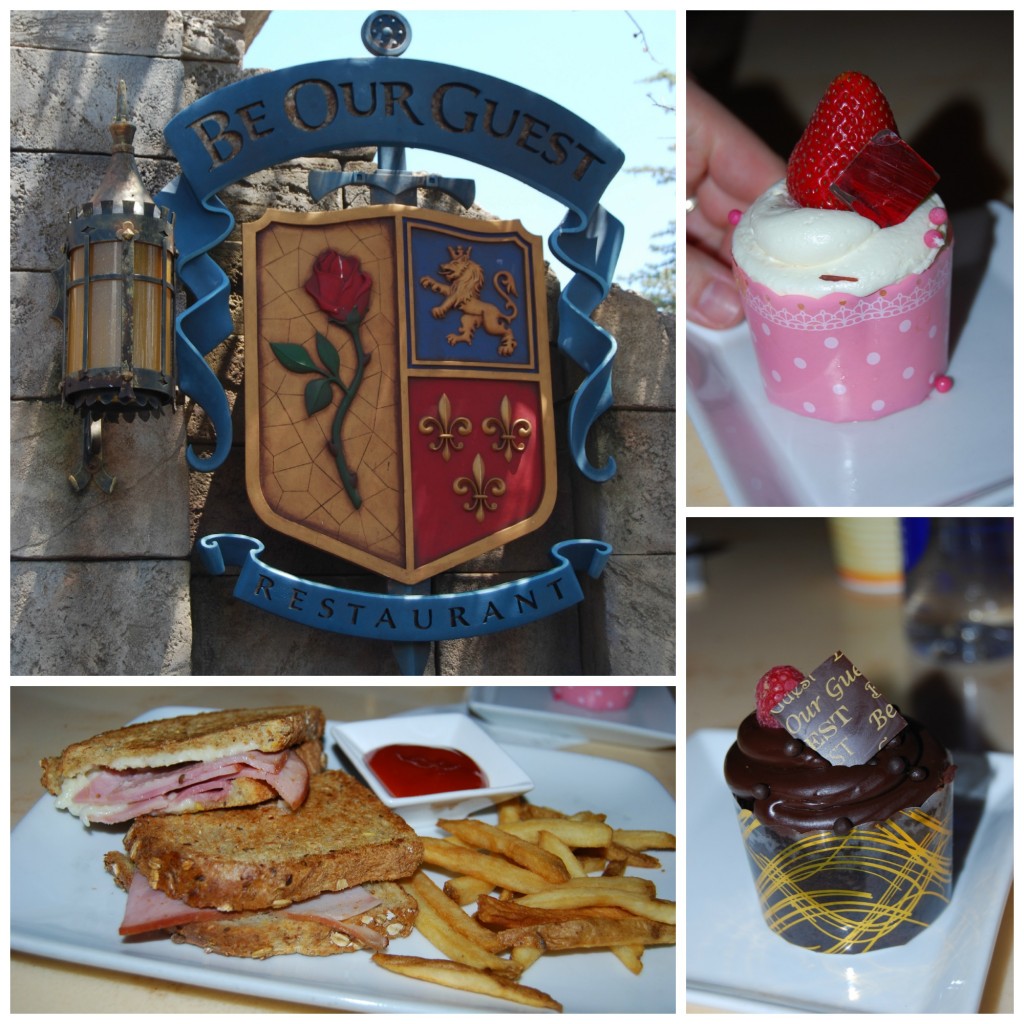 We split the croque mosiuer, which was ham with gruyere cheese & bechamel sauce, and came with fries.  It was SO good! And then we each got a cupcake and then shared both.  We tried the strawberry and the chocolate.  The strawberry was so light and the icing was so smooth and the Chocolate was rich & decadent, both amazing!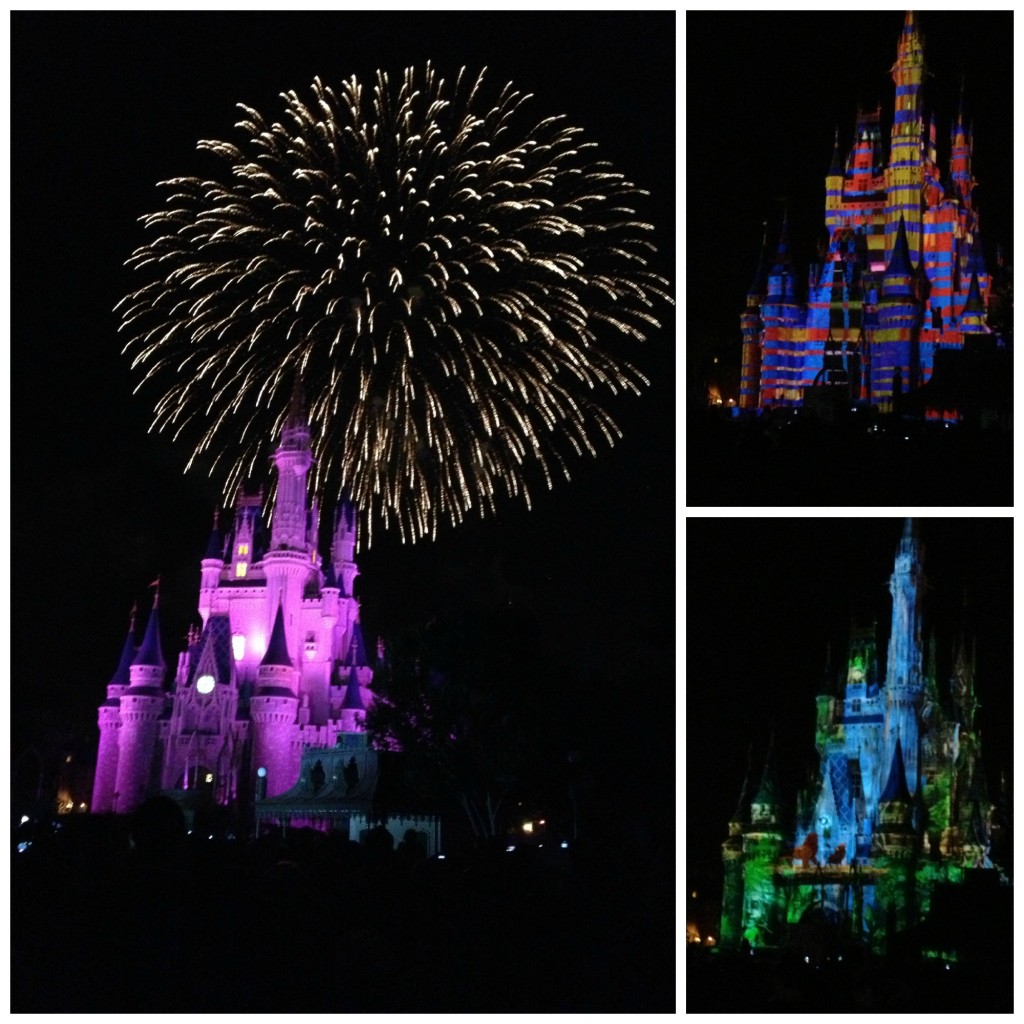 We headed back and relaxed in the room and went to the pool at the hotel and then after the conference Welcome reception, we headed back to the Magic Kingdom to ride a couple more rides and watch the fireworks show "Wishes." I highly recommend the new Ariel ride in Fantasyland, they did such an amazing job with it! About 15 minutes prior to the fireworks show, they project another show on the castle that was so neat (pictured above to the right)! It was all different images from different Disney Movies & characters.  They also show it about 15 or 20 minutes after the fireworks in case you miss it the first time.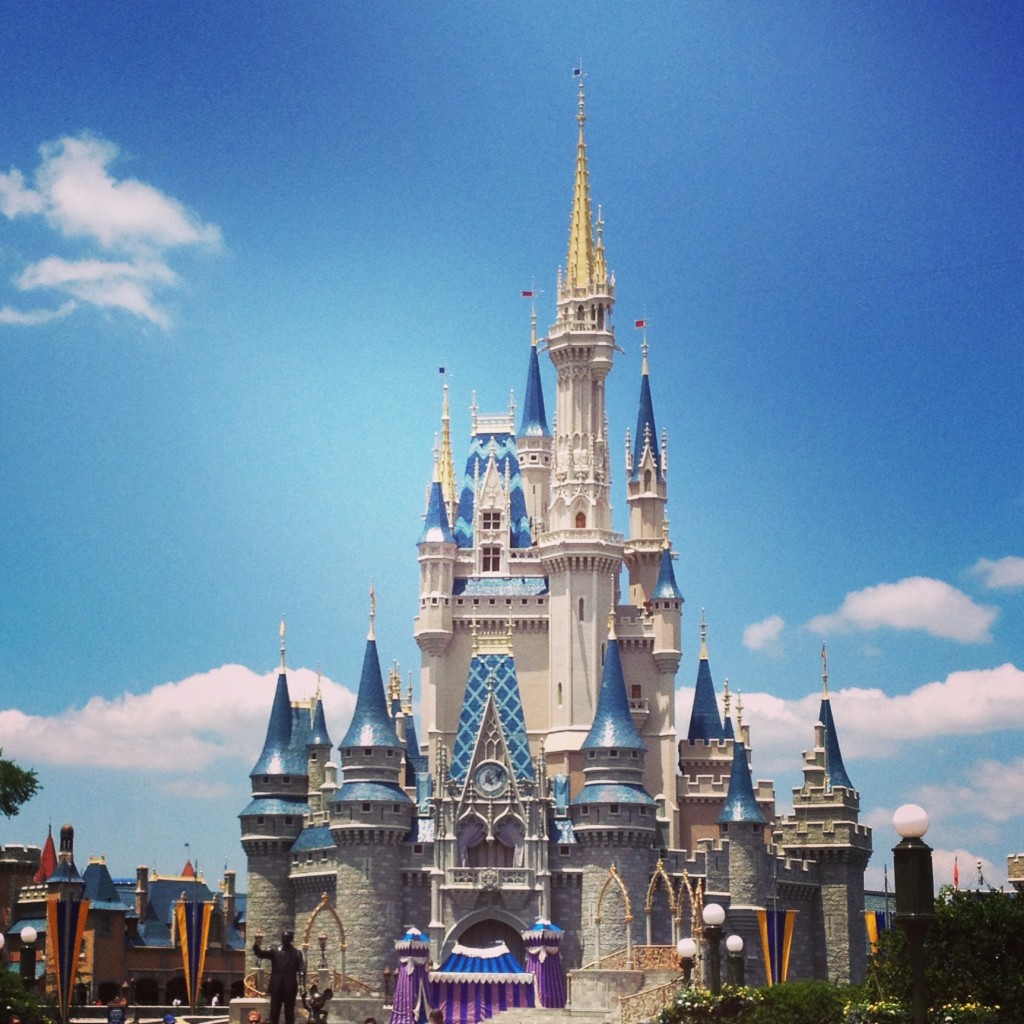 It was a Magical Day! Stay tuned for our adventures at Epcot's Food & Garden Festival next weekend!