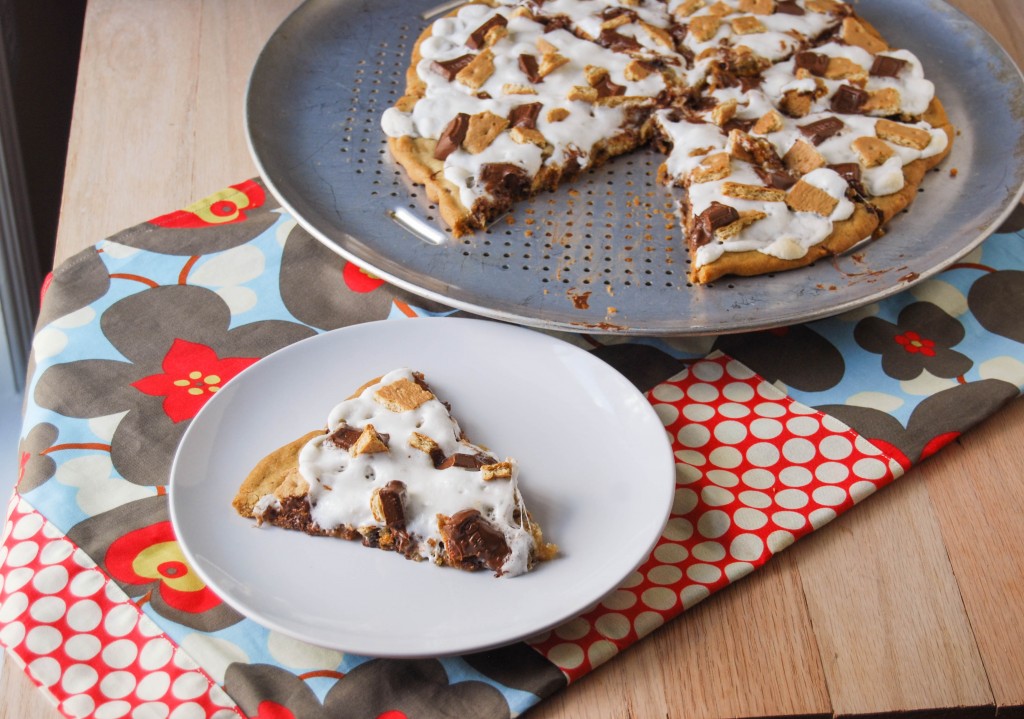 I've mentioned it numerous times, but I am fanatical for anything s'mores.  If I see a s'mores dessert or treat, I've got to try it.  I was trying to think of a fun dessert to make for Memorial Day and I thought of doing a s'mores pizza of sorts, but I didn't want to fool with making pizza dough so I found a great recipe for a S'mores Cookie Cake.  I don't know about you, but I can hardly resist a slice of cookie cake when I pass by the cookie kiosk at the mall, so I knew this was the perfect treat for the holiday! I actually used cookie dough that I had bought from a neighbor's school sale, but you can definitely use your favorite from scratch chocolate chip cookie recipe.  This was super easy to put together and I actually made it earlier in the day and we just reheated the individual slices right before serving.  Warning: this is super rich and dangerously delicious!!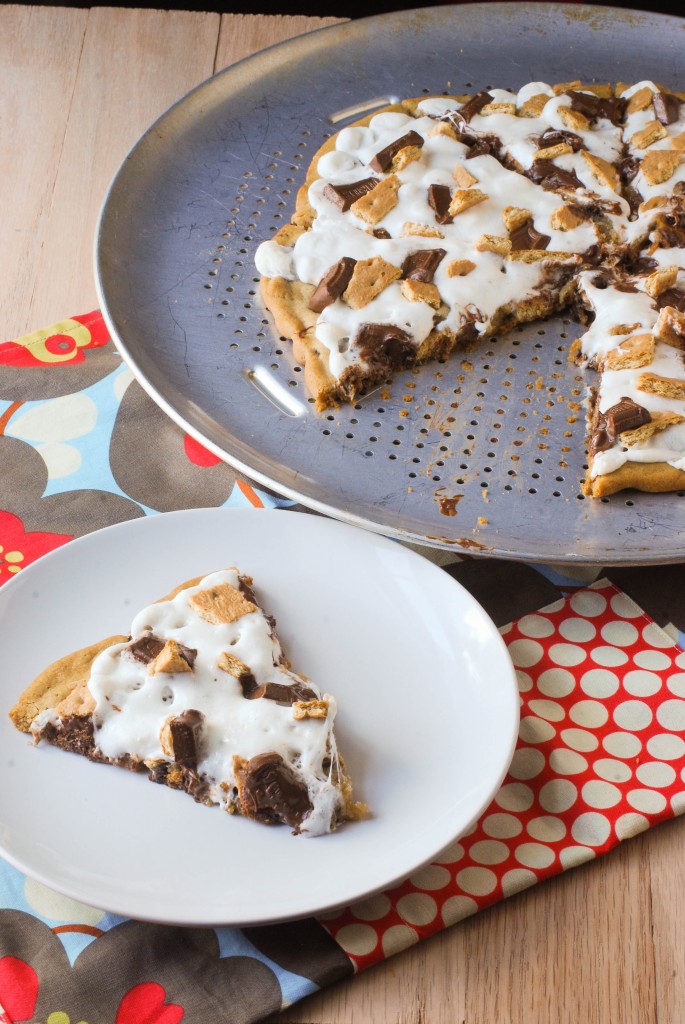 S'mores Cookie Cake
Source: Food.com
Ingredients:
1 recipe chocolate chip cookie dough (enough to make 20 to 24 cookies)*
1 1/2 to 2 cups mini marshmallows
8 Fun Size Hershey Bars, broken into 1 inch rectangles**
2 full sheets graham crackers, broken into 1/2 to 1 inch pieces
Directions:
Preheat oven to 350 degrees. Spray a pizza pan with cooking spray.
Use a rolling pin to spread cookie dough in an even layer onto the prepared pizza pan into a circular shape.  Dough should be approximately 1/4 inch thick.
Bake for 8 to 10 minutes, just until the edges start to turn lightly golden.
Remove pan from oven and sprinkle the mini marshmallows over the top in an even layer, and then place the Hershey Bar pieces & Graham Cracker pieces over top, distributing evenly.
Bake for an additional 5 to 7 minutes until marshmallows begin to melt and cookie is golden brown.
Remove from oven and allow to cool slightly.  Cut into pizza slices and serve warm.  Can reheat slices individually in the microwave.  Store leftovers in an airtight container.
*Can use store bought cookie dough
**Can sub with chocolate chips