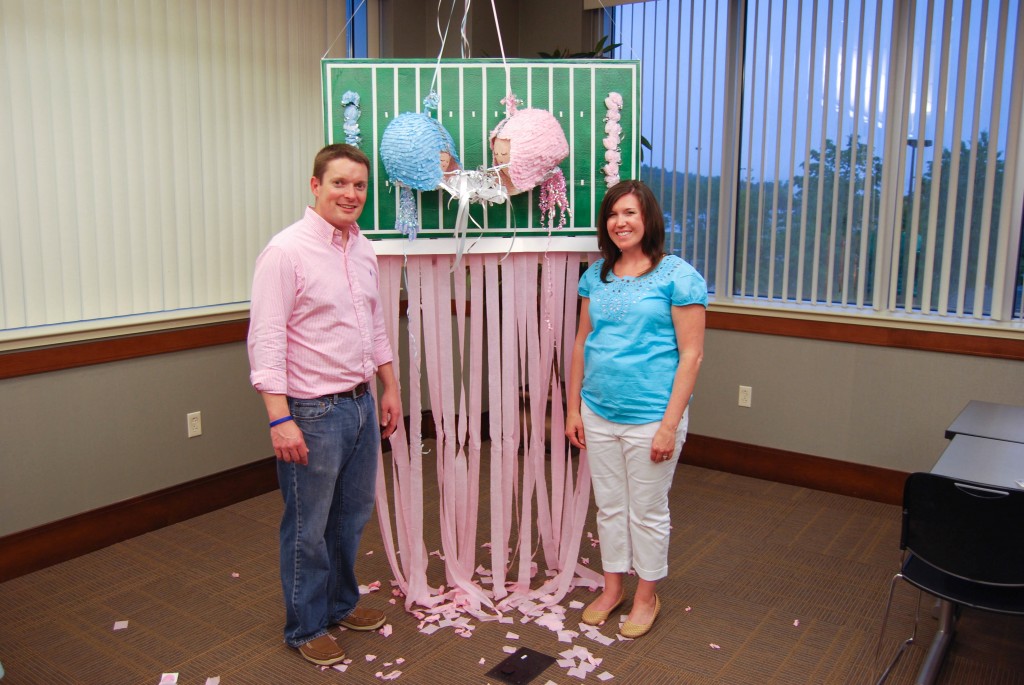 Baby Macaroni & Cheesecake is….A GIRL!!!! Last weekend we had a gender reveal party and it was so much fun! I wanted it to be fun but low maintenance for me, so we actually had it catered and a friend made the cake so I could focus on the decorations. And most of these decor ideas I found on Pinterest. Adam's mom made this pinata for us and it worked perfectly! She made trap doors at the bottom and Adam & I put the streamers in and then pulled the strings and all the streamers came falling out.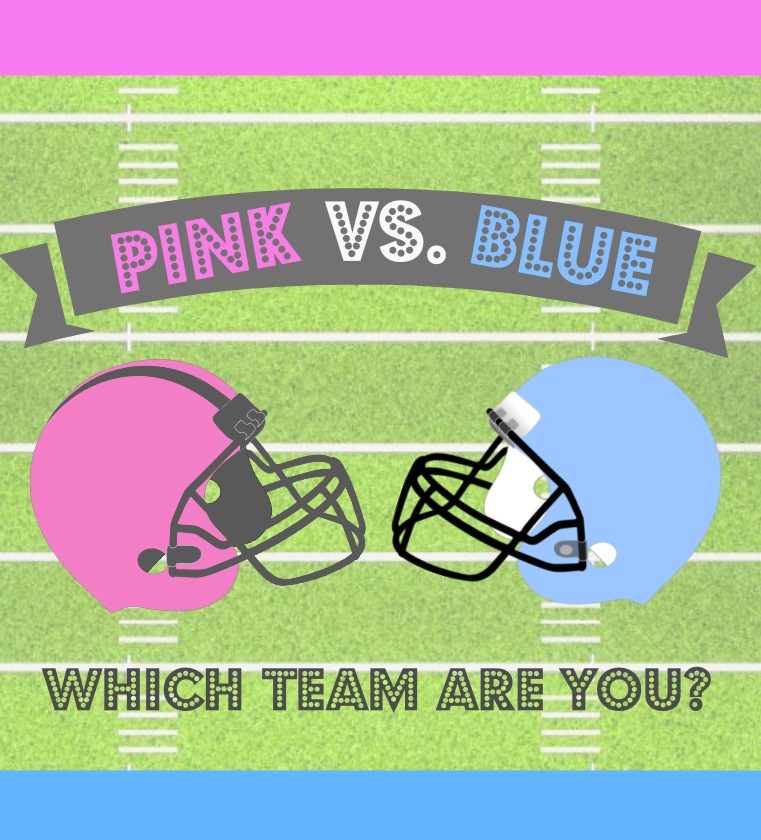 Adam & I both love football, so when I found an idea for a party that was football themed, I knew that was the route that we wanted to go.  So I found a few clip art helmets and created the invites & sign on Pic Monkey.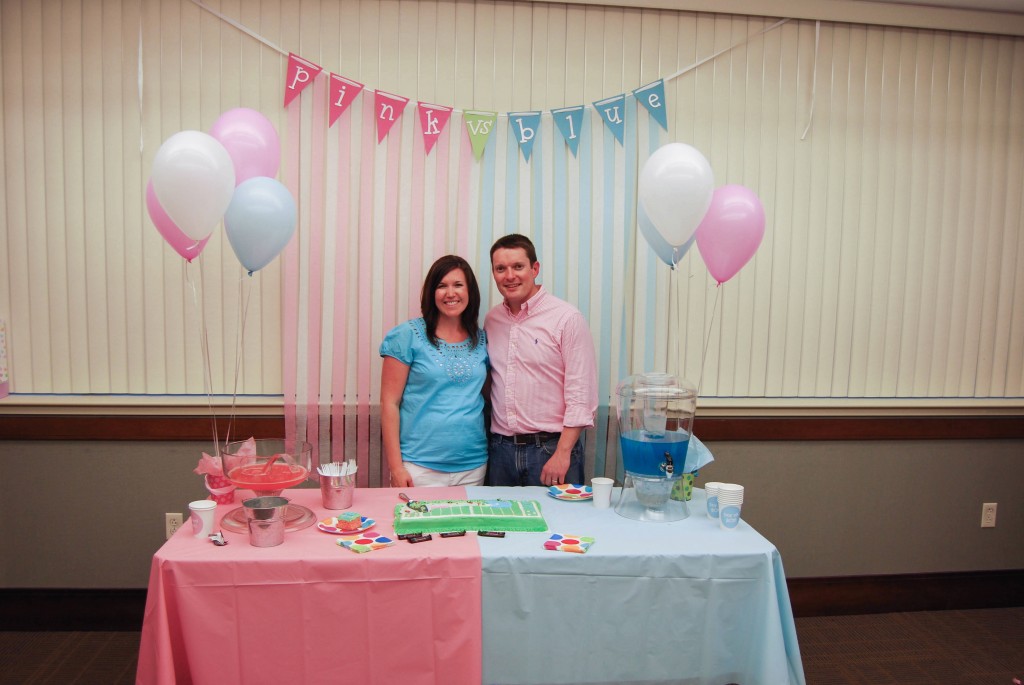 I got some precut cardboard triangles that had holes already punched in them and glued scrapbook paper to them and then got some chipboard letters and glued those on as well.  Then I punch holes in the scrapbook paper and ran the ribbon through. All the buckets that held the balloons I found at the Target Dollar Spot and placed tissue paper in them and taped the balloon strings to the inside of the buckets.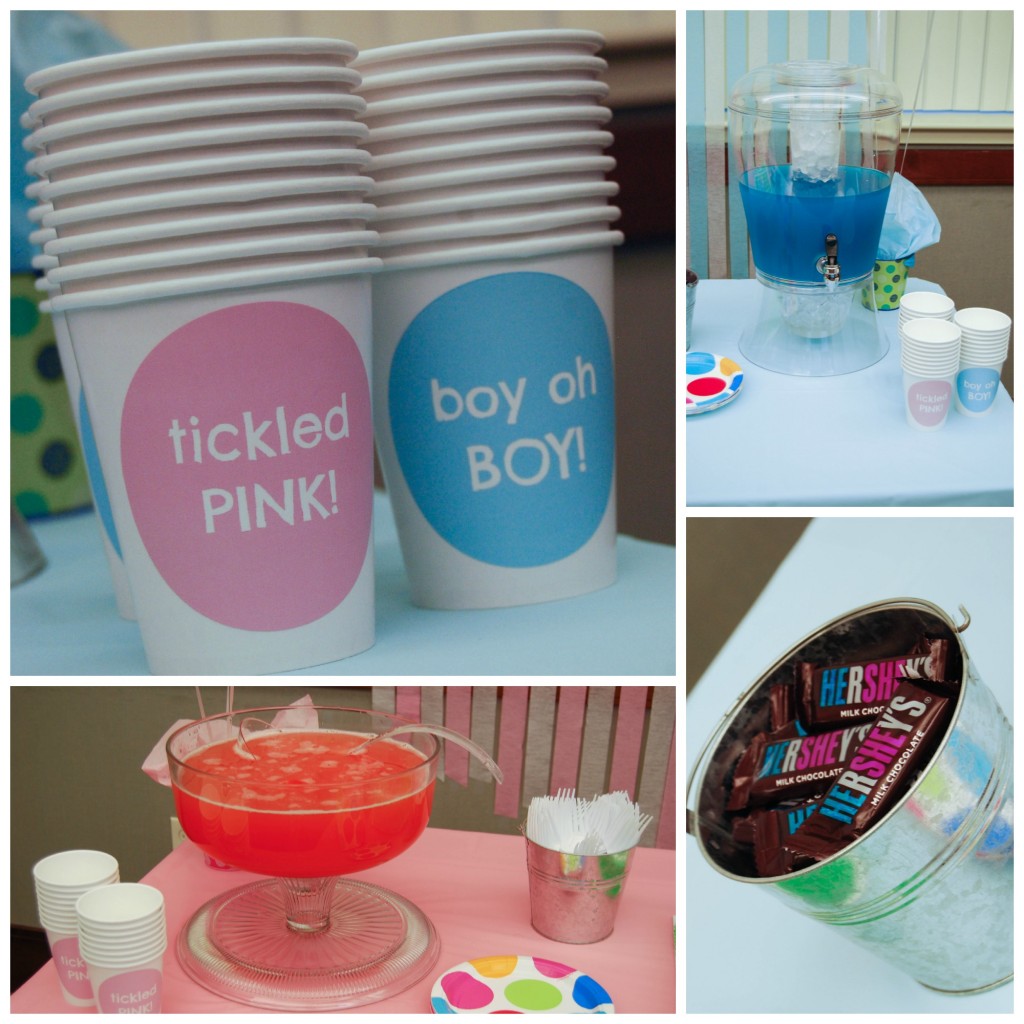 Our dog is named Hershey, so I had to do the Hershey bars! I colored in the HE & SHE using sharpies. I did make the punch, the red punch is this Luscious Slush Punch and the blue is just Hawaiian Punch mixed with Minute Maid Lemonade. And for the cups, I took this idea and I created an image in Pic Monkey, then uploaded it to Vista Print and ordered stickers and placed them on the cups.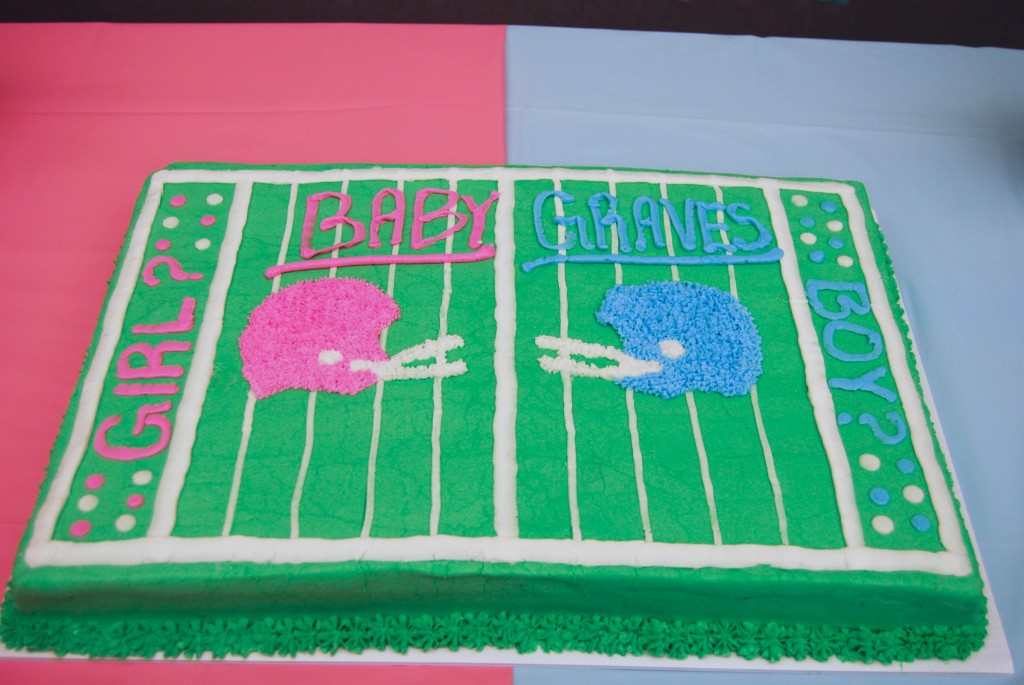 The cake was amazing! My friend Jessica did an amazing job!!
We also had a station for everyone to pick their "team," which gender they thought I was having.  I listed some of my symptoms/old wives tales and hung them to give hints to whether it was a boy or girl.  And there was a station for them to vote for their favorite baby names from our list of top choices.  Other than that, we didn't play any games, just ate & mingled.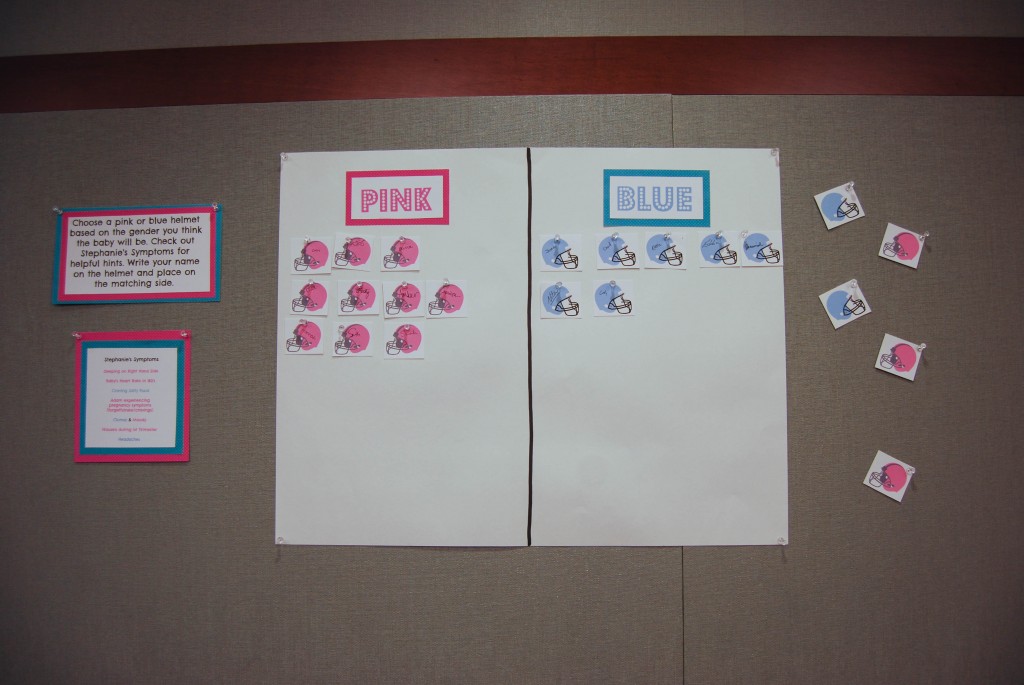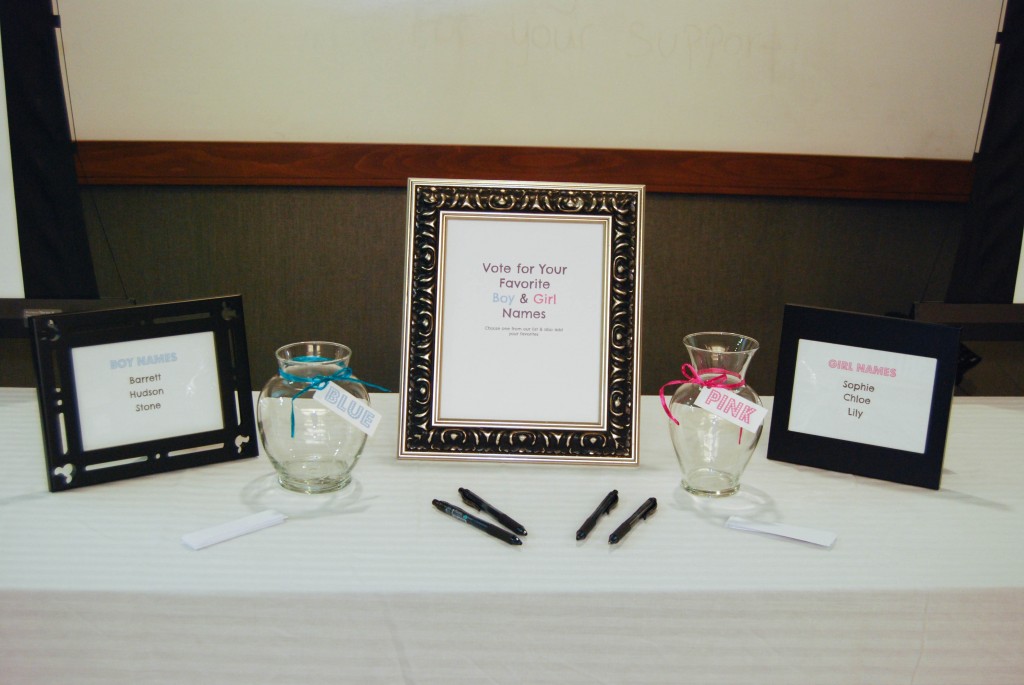 Inspiration for Ideas:
Invitations, Pinata, Cups, For the Team station I just googled my heart out to find the different old wives tales and picked my favorites. If you would like the original full size of the helmet poster, I'd be happy to send it to you, just email me at macaroniandcheesecake (at) gmail (dot) com