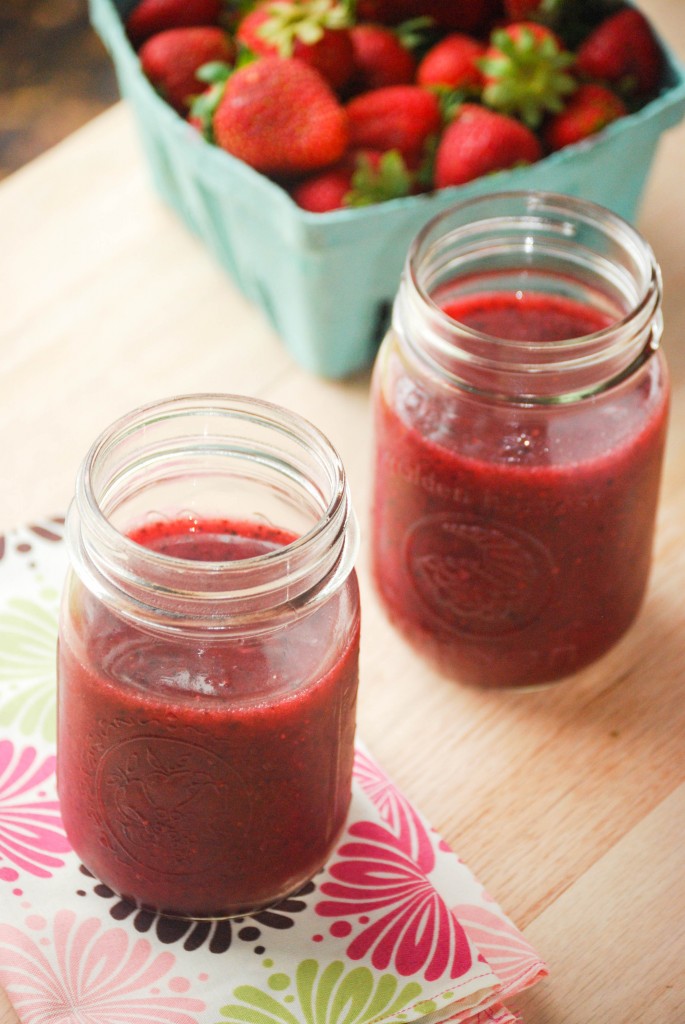 Ever since I had agua fresca in a taco shop when we went to San Francisco a couple of years ago, I've been wanting to replicate it at home and it's the perfect time to do it with all the fresh fruit in season! And in case you were wondering, Agua Fresca is spanish for "fresh waters." This drink is light & refreshing and not super sweet, and you can customize it to your taste with whatever fruit you would like! Try watermelon, raspberry, blackberry, etc.  It's a fun drink that doesn't require many ingredients.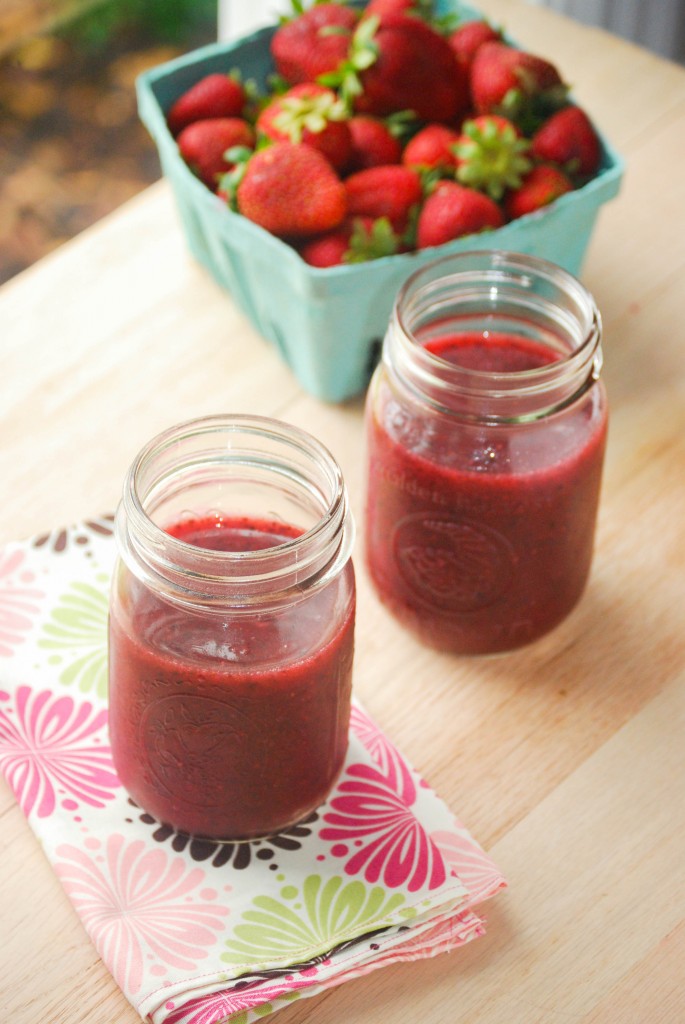 Strawberry Blueberry Agua Fresca
Source: Adapted from Eat, Live, Run & Food & Wine
Ingredients:
1/4 cup sugar
1/2 cup water
1 lb. strawberries (approx. 3 to 4 cups), tops cut off & sliced in half
1 pint blueberries (approx. 2 cups)
3 cups cold water
Juice of 1 1/2 limes
1/2 cup sugar (optional)*
Directions:
In a small saucepan combine 1/4 cup sugar & 1/2 cup water and simmer until sugar has dissolved. Remove from heat and set aside.
Place cut strawberries and blueberries in a blender or food processor and blend until completely pureed.
Pour fruit puree into a pitcher and add the sugar syrup, water and lime juice.  Stir to combine.  Taste and add additional sugar if needed.
Store in refrigerator to chill before serving.  Serve over ice, if desired, with a slice of lime.
Notes:
*I like my drinks pretty sweet, so I added the 1/2 cup sugar at the end and Adam thought it might've needed a tad more. My berries weren't super sweet, so if you have super sweet fruit or berries you shouldn't need to add more sugar.
**Can add an additional cup of water if you would like to thin it more.