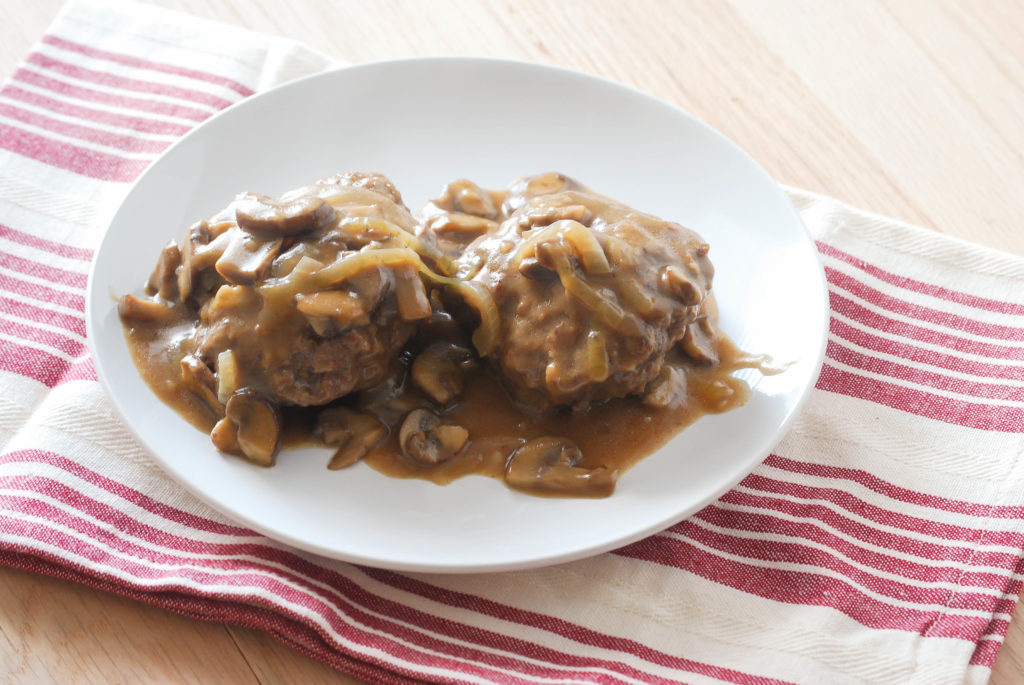 During this pregnancy, I've been craving beef quite a bit.  I don't normally eat that much beef but I can't seem to get enough lately.  We grill out burgers a lot, but I wanted to have something a little bit different and more comforting.  My mom made hamburger steak with gravy quite a bit growing up and I always loved it.  This was super easy to put together and the gravy was delicious! This is an easy meal that doesn't take a long time to prepare.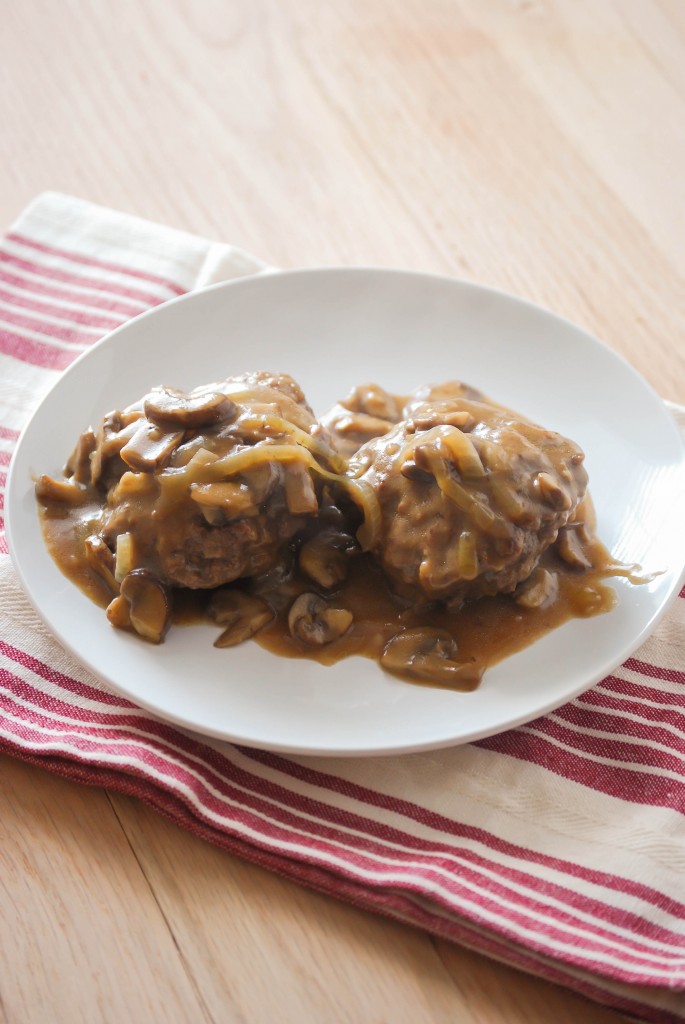 Hamburger Steak with Mushroom Gravy
Source: Adapted from AllRecipes.com
Serves 4
Ingredients:
1 lb. ground beef
1 1/2 tbsp. worcestershire sauce
1 tbsp. reduced sodium soy sauce
1 tbsp. A1 sauce
1/2 tsp. salt
1/4 tsp. freshly ground black pepper
1 clove garlic, minced
1/8 cup panko bread crumbs
1 tbsp. extra virgin olive oil
1/2 onion, sliced
1 to 1 1/2 cups baby bella mushrooms, sliced
2 tbsp. flour
1 cup plus 1 tbsp. beef broth
Directions:
In a medium sized bowl, add beef, worcestershire sauce, soy sauce, A1, salt, pepper, garlic and bread crumbs.  Using your hands or a large spatula, stir to combine, taking care not to over work the meat.  Divide meat into 4 sections and pat into patties.
Place a skillet over medium heat and add olive oil. Let heat for a minute or so, then add patties to the skillet.  Cook  patties for 3-4 minutes on each side until meat has browned.  Remove hamburger patties from skillet and place on a plate.  Cover them so they keep warm.
Add onions and mushrooms into the skillet with the drippings from the burger patties.  Saute until onions are translucent and mushrooms have cooked down a bit and begin to turn darker in color.  Sprinkle over top with the flour and stir to combine.  Let cook approximately 1 minute. Add in the beef broth and stir to combine.  Reduce heat to medium low. Stir and let simmer for approximately 5 minutes, until gravy thickens some.
Add hamburger patties back to the skillet, spooning some of the gravy over top of the patties. Cover and reduce heat to low.  Let simmer for approximately 15 minutes, stirring once halfway through.  Remove from heat and let stand 1 to 2 minutes for the gravy to thicken a bit.
Serve 1 hamburger steak per person topped with the onion & mushroom gravy.