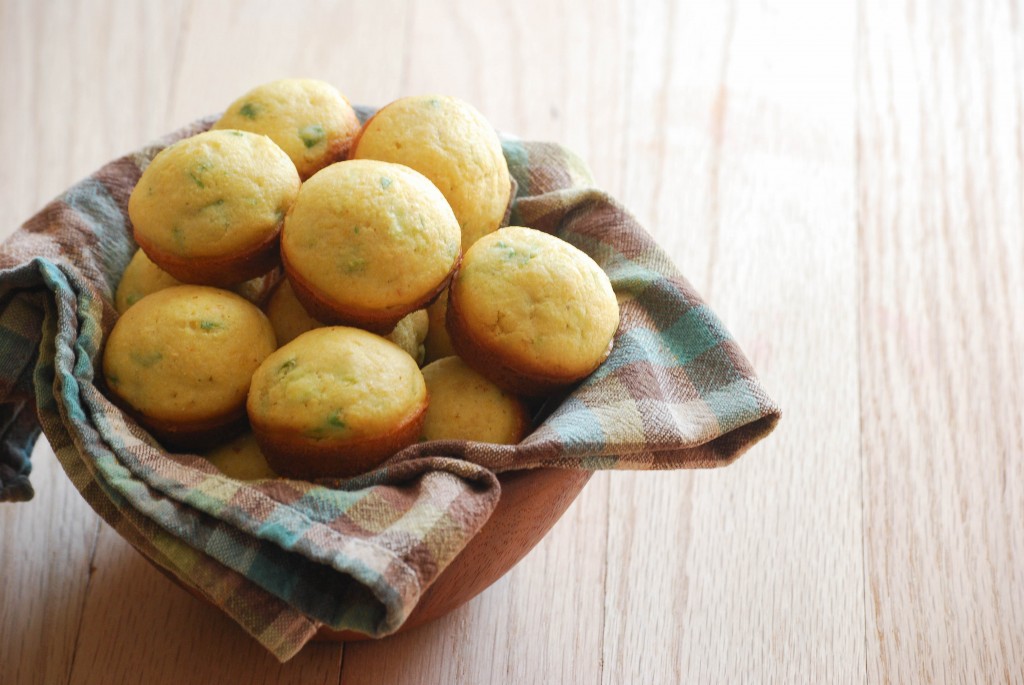 I love hushpuppies, especially with seafood or barbecue. And I love to dip them in ketchup or sometimes tarter sauce.  But the thought of frying at home still intimidates me quite a bit, though I need to get over that, but I just hate the greasy smell and mess of frying at home. So, I wanted to try and bake hushpuppies and see how they turned out.  These were really good! They had a slight crunch on the outside and were soft and moist on the inside.  They do resemble a corn muffin, but the consistency inside is more like that of a hushpuppy.  I will definitely be making these again! I loved making these in a mini muffin pan, because you could just pop them in your mouth.  That probably wasn't a good thing though, because it was easy to eat quite a bit of them without realizing it!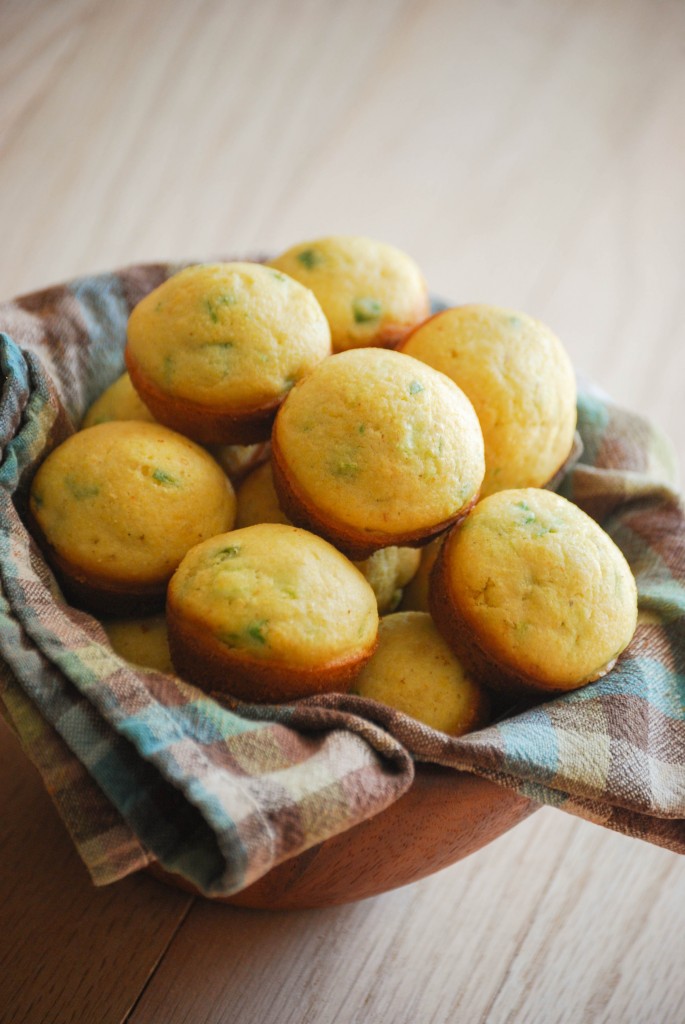 Baked Hushpuppies
Source: Perry's Plate via Tasty Kitchen
Makes Approximately 20 mini Hushpuppies
Ingredients:
1/2 cup cornmeal
1/2 cup all purpose flour
1 1/2 tsp. baking powder
1/2 tsp. salt
1 tbsp. sugar*
1 egg, beaten
4 green onions, chopped
1/3 cup skim milk
2 tbsp. canola oil
1/8 tsp. ground cayenne pepper
Optional: 1/4 cup chopped red bell pepper, 1/8 cup chopped jalapeno
Directions:
Preheat oven to 425 degrees.  Spray a mini muffin pan liberally with cooking spray, set aside.
In a medium sized bowl, whisk together the cornmeal, flour, baking powder, salt and sugar. Add in the beaten egg, stir to combine.  Add in green onion, milk, oil, pepper and bell pepper & jalapeno (if using). Stir together until just incorporated.
Drop batter by tablespoon into the prepared muffin tins, filling each approximately 3/4 full.
Bake for 8 to 10 minutes, until lightly golden brown.
Notes:
*I used just 1 tbsp. sugar, but I think next time I will use 2, as I thought it could use a tad more sweetness.
**If reheating, bake in a 350 oven for a few minutes, until heated through so they crisp back up.
***Also, you can drizzle honey over top of these immediately after baking for added sweetness.