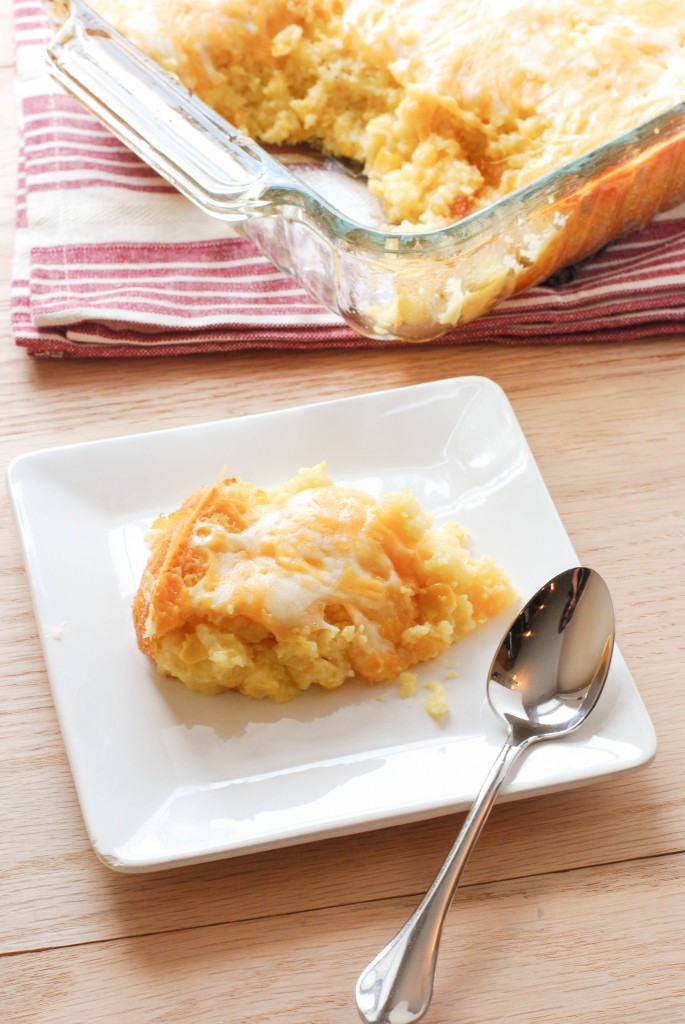 This is one of my favorite dishes from my childhood. My mom used to make this often and it's such a versatile side dish too because it goes great with chicken, burgers or even bbq! This is so creamy and cheesy and it kind of has a cake like texture that makes it just out of this world.  I could almost eat the whole pan by myself it's so good! What's even better about this side dish is that you just thrown everything into a big bowl and stir together and then pour into your baking dish, it's that easy! This is such a great side dish for a cookout, and would be fabulous on your labor day menu!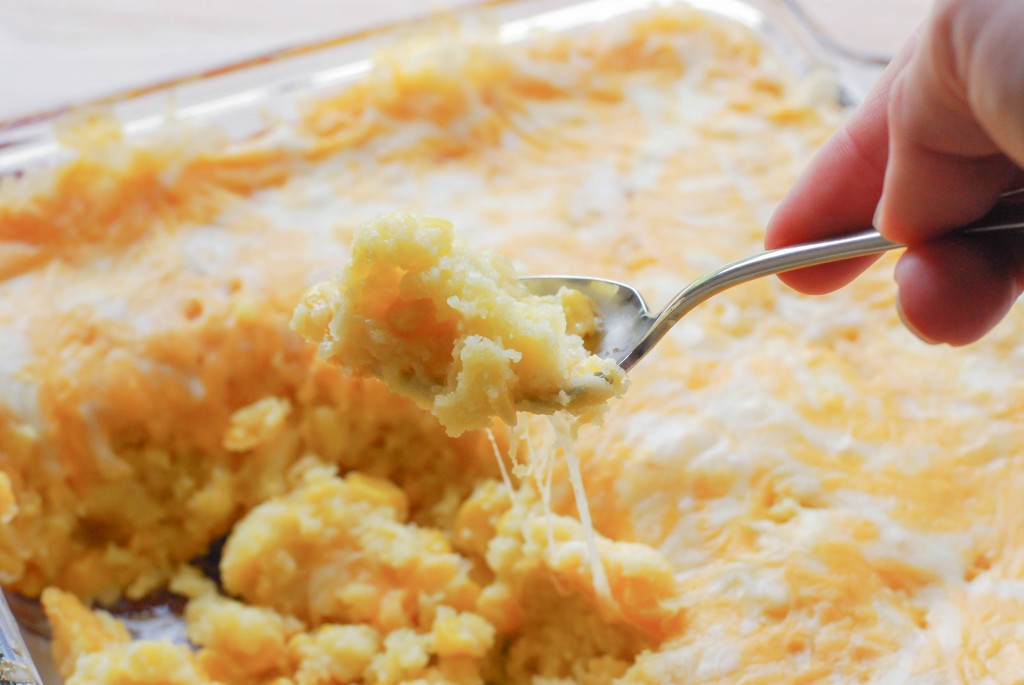 Cheesy Corn Casserole
Source: My Mom
Ingredients:
1 Box Jiffy Corn Muffin Mix
1 can creamed corn
1 can whole kernal corn, drained
1 cup light sour cream
1 stick unsalted butter, melted
1 egg
Approximately 1 cup shredded cheddar cheese
Directions:
Preheat oven to 350 degrees.  Spray a glass 8 x 8 baking dish with cooking spray, set aside.
In a medium sized bowl, add the corn muffin mix, creamed corn, whole kernal corn, sour cream, melted butter & egg.  Stir together until fully incorporated.
Pour mixture into your prepared baking dish.  Bake for 50 minutes.  Remove dish from oven and sprinkle the top liberally with cheddar cheese.  Place back in the oven and cook for 10 to 15 minutes more, until cheese has melted and center is set.