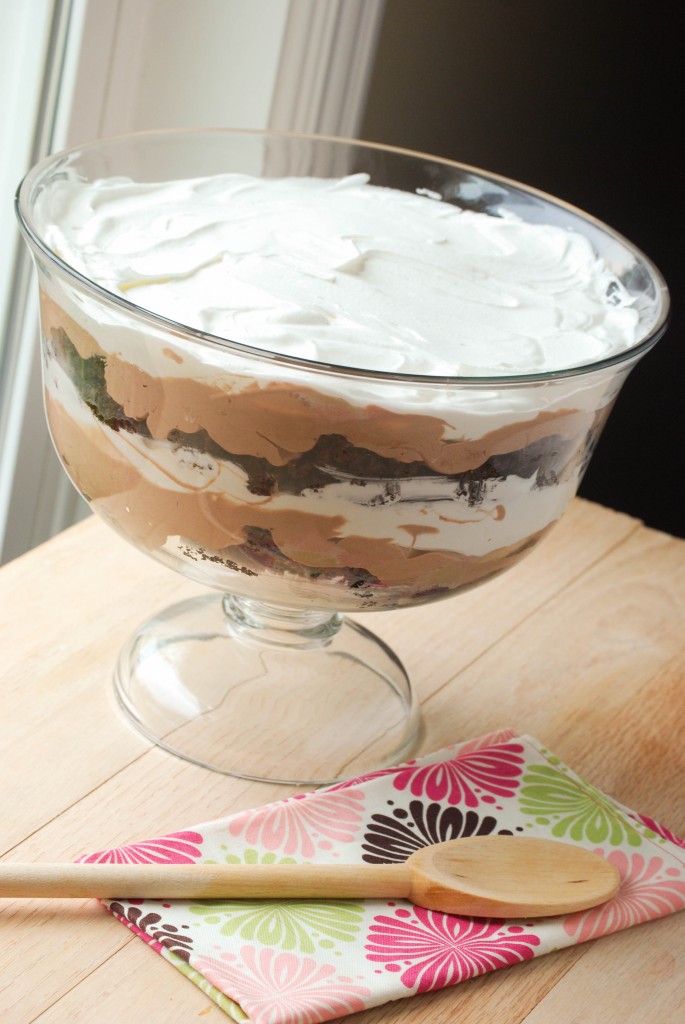 A friend of mine is just a week behind me in her pregnancy.  It's her 3rd child, so she didn't want a shower so we just did a girl's night, which was really fun.  I signed up to bring dessert and was talking with my friend Jennifer on what I should make and she suggested a brownie trifle. I immediately agreed! I've had one before and it was awesome so I knew I had to make one. This was an incredible dessert and it was so unbelievably easy too.  It's definitely a crowd pleaser and Adam loved it so much he already requested it as his birthday dessert for next year! Oh and maybe the best part about this is that the chocolate mousse layer has sweetened condensed milk in it! And try your hardest not to dig into the brownies, because you do use them all in this recipe. It was so hard to stay out of them!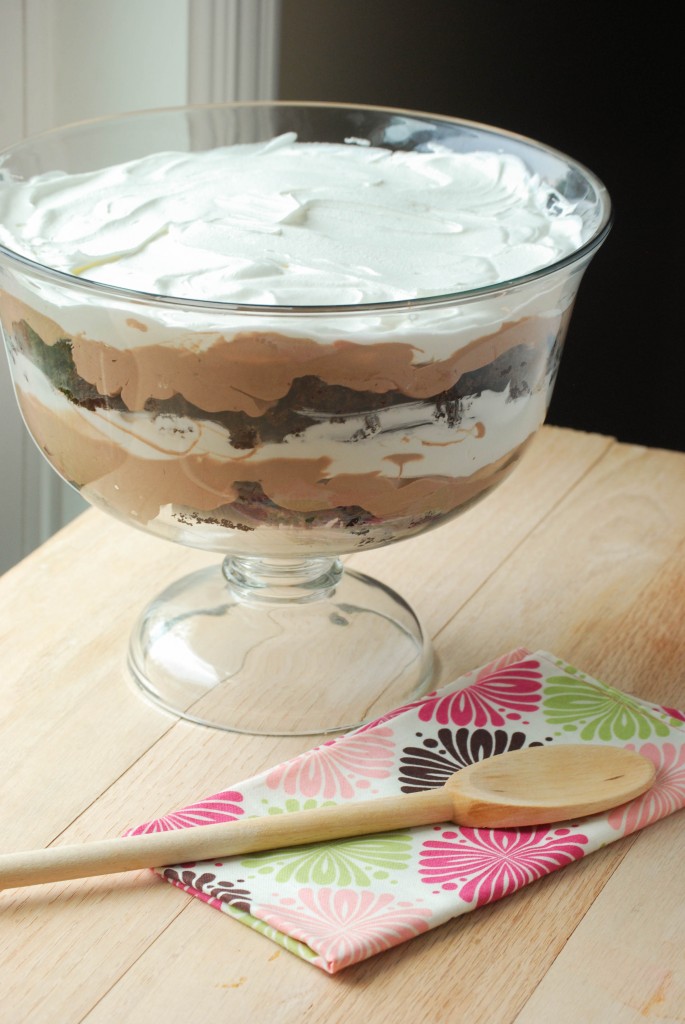 Decadent Brownie Trifle
Source: Lynn's Kitchen Adventures

Ingredients:
1 (19.8 oz) brownie mix (or your favorite 9 x 13 brownie recipe)
1 (3.9 oz) package instant chocolate pudding mix
1/2 cup water
1 (14 oz.) can sweetened condensed milk
1 (8 oz.) container whipped topping
1 (12 oz.) container whipped topping
Directions:
Make brownies according to package or recipe directions.  Allow brownies to cool completely and cut them into approximately 1 inch bites.
In a medium sized bowl, add pudding mix, water and condensed milk.  Stir together until fully incorporated and smooth with no lumps remaining.  Gently fold in the 8 oz. of whipped topping until fully incorporated.
Place the brownie bites into the bottom of a pretty glass bowl.  Spread half of the pudding mixture over top of the brownie bites. Top with half of the 12 oz. container of whipped topping and smooth evenly.  Repeat the brownie layer, then the pudding mixture, then the remaining whipped topping. Cover and chill in the refrigerator overnight, or at least 8 hours prior to serving.