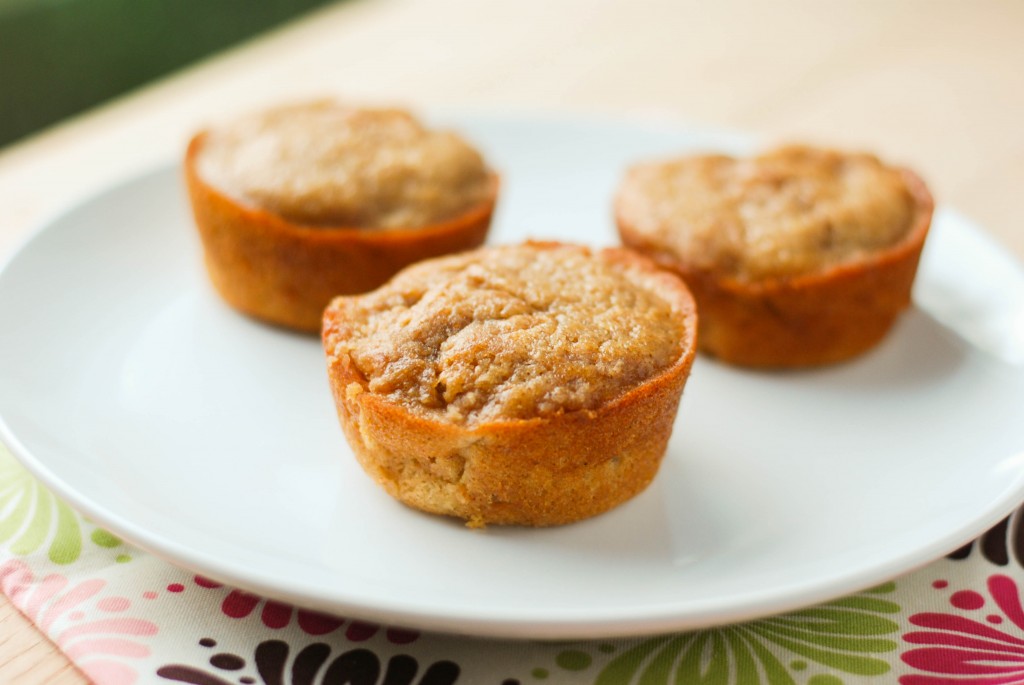 So I know peaches are on their way out, but I couldn't resist one more peach recipe before the summer comes to a close. These muffins are a great way to use up some peaches and they really do taste like peach cobbler! They have a great texture and the streusel you put on top kind of melts into the muffin and creates a nice sweetness on top. These would be a great breakfast treat for back to school or a breakfast meeting for your coworkers, or just for you! They could even pass as dessert if you put some whipped cream on top! I think this would be great with blueberries, pears or apples too!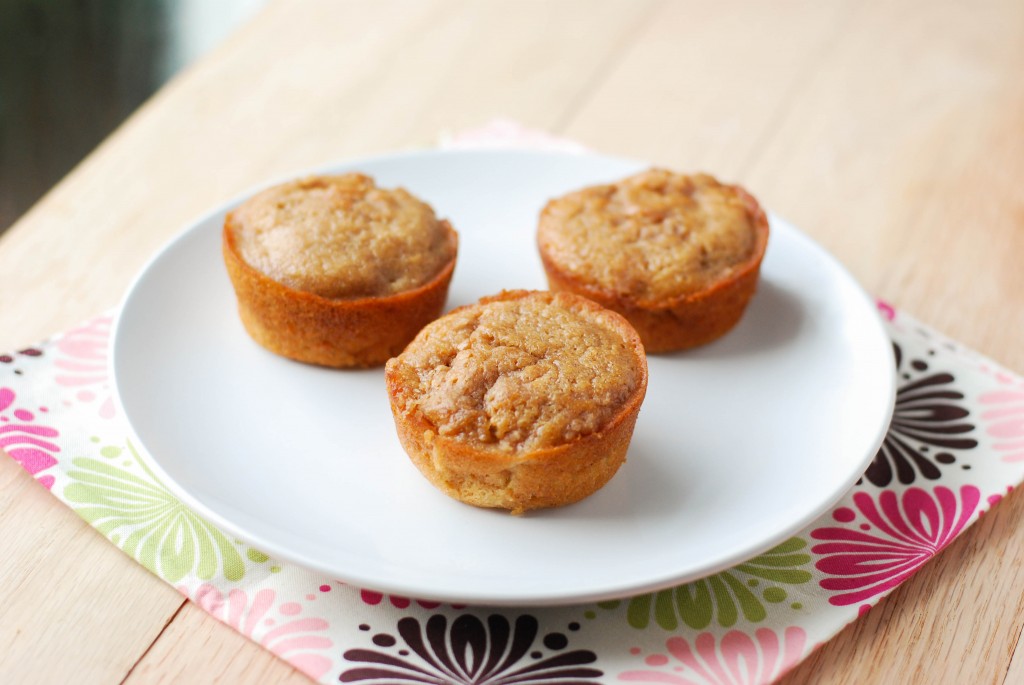 Peach Cobbler Muffins
Source: Peanut Butter & Julie
Makes approximately 18 muffins
Ingredients:

For the Batter:
2 cups flour
1 cup sugar
1 tsp. baking powder
1/2 tsp. baking soda
2 tsp. cinnamon
1/2 tsp. apple pie spice (can use all spice)
1/2 tsp. salt
3 eggs
1 1/2 cups buttermilk
3 tbsp. butter, melted
1 tsp. vanilla
1 3/4 cup fresh peaches, peeled & chopped
For the topping:
1/3 cup flour
1/3 cup light brown sugar, packed
1/2 tsp. ground cinnamon
1/8 tsp. salt
3 tbsp. butter, softened
Directions:
Preheat oven to 375 degrees. Place 18 muffin wrappers into muffin tins, or spray the muffin tins liberally with cooking spray. Set aside.
For the Batter:
In a medium sized bowl, add the flour, sugar, baking powder, baking soda, cinnamon, apple pie spice, and salt. Whisk together to combine.
In a large bowl, add the eggs, buttermilk, melted butter and vanilla. Whisk together until combined. Stir in the peaches. Gradually add the flour mixture to the egg mixture, until just incorporated.
Spoon batter into the prepared muffin tin, filling each tin 3/4 full.
For the Topping:
In a medium sized bowl, add the flour, brown sugar, cinnamon and salt. Stir to combine. Add in the butter and cut the butter into the mixture until combined moist crumbs are formed. Mixture should be crumbly.
Sprinkle the topping mixture evenly over top of each muffin.
Bake for 20 to 25 minutes, until centers of each muffin are set and a toothpick inserted comes out clean.
Place muffin pan on a cooling rack to cool for a few minutes. After they have cooled slightly, pop the muffins out of the cups and place muffins on the cooling rack to cool completely. Once cool, place in an airtight container at room temperature.