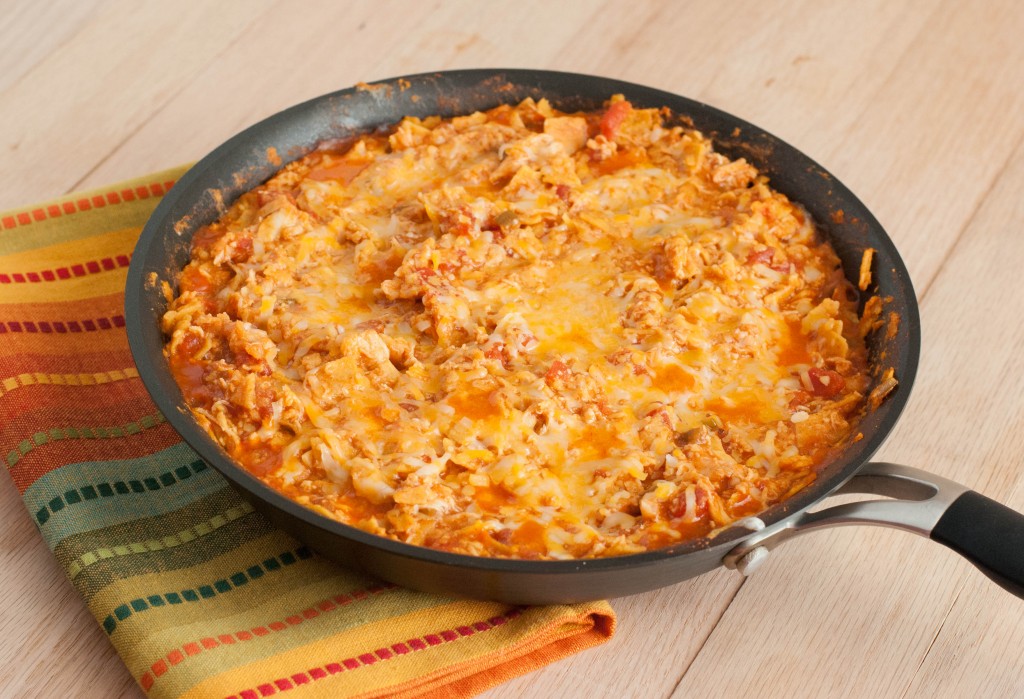 I was on the lookout for a new, easy weeknight meal and had pinned this a while ago. I figured it was high time that I tried it and I'm so glad that I did! This meal could not have been easier!! You literally just throw everything in the skillet and it's done in like 15 minutes! Plus the flavors were great, nice and spicy, and you can top it with your favorite Mexican toppings.  Your family is sure to love this dish and with how easy it is, it's definitely going in our regular rotation for sure!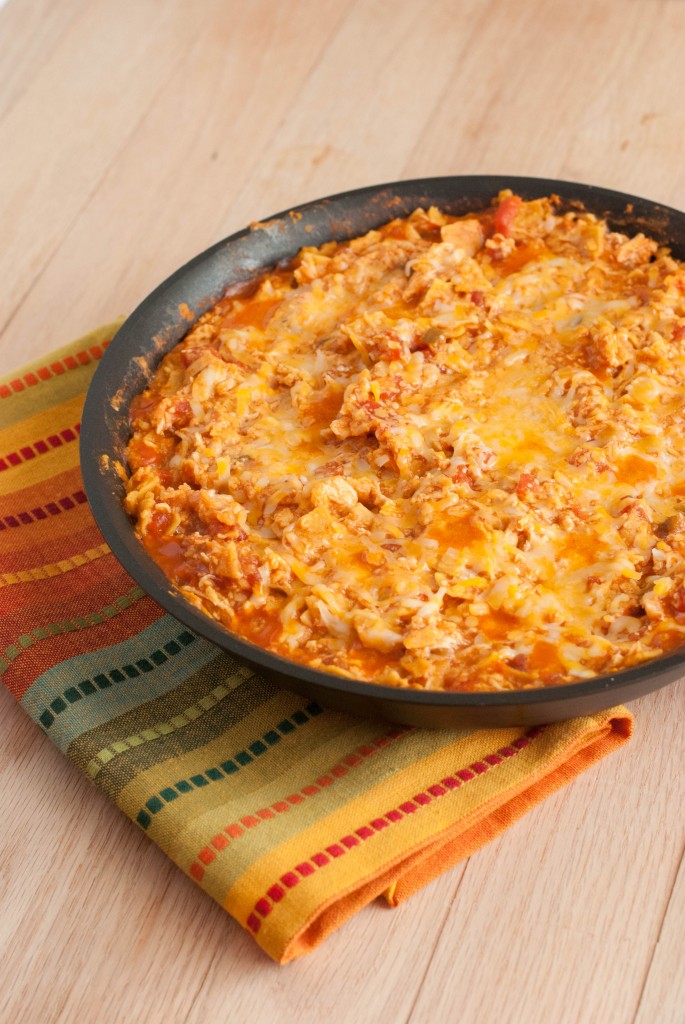 Chicken Enchilada Skillet
Source: Ro-Tel.com 
Ingredients:
12 corn tortillas, cut into bite sized pieces
2 large chicken breasts, cooked & shredded
1 (10 oz.) can Ro-Tel, undrained
1 (10 oz.) can red enchilada sauce
1 (8 oz.) can tomato sauce
1 cup shredded cheddar cheese
Directions:
Spray a large skillet with cooking spray.  Place chicken and tortilla pieces into the skillet and heat over medium heat for approximately five minutes, stirring often.
Once heated through, add the ro-tel, enchilada sauce and tomato sauce to the skillet.  Stir to combine.  Add in 1/2 cup of the cheese and cook for approximately 5 to 10 minutes more, until heated through completely, stirring often.  Top with remaining cheese and heat briefly until melted.
Serve topped with sour cream and tortilla chips for dipping.