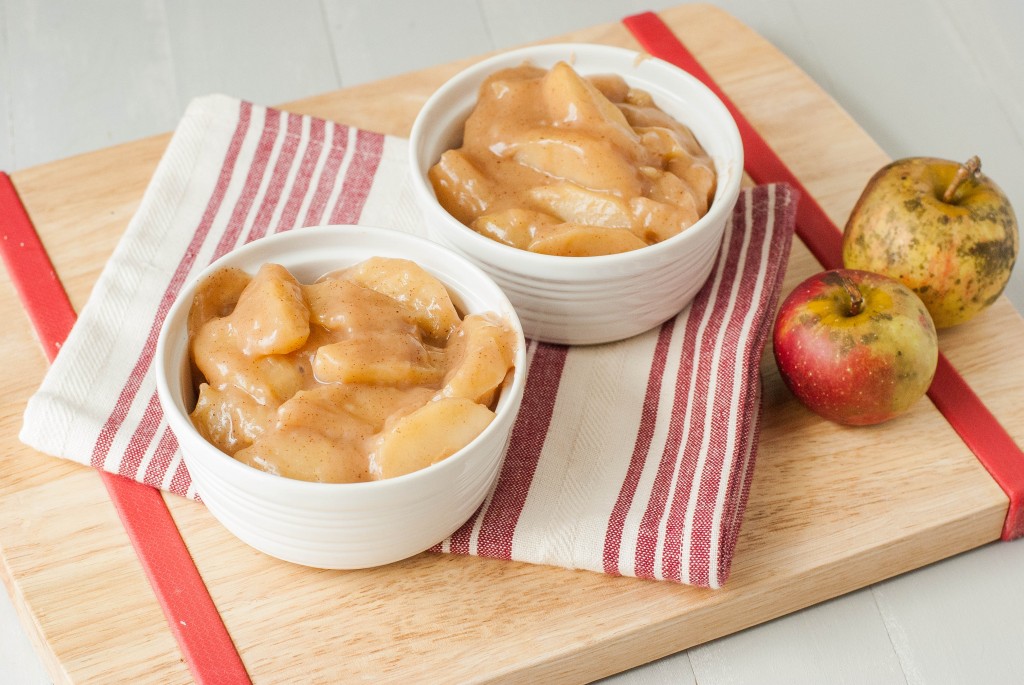 I mentioned Tuesday that my neighbor had given me a ton of apples and they were on the verge of going bad so I wanted to make something that would use them all up so I didn't miss out on the apple goodness.  I just went to cracker barrel over the weekend and their apples are one of my favorite things, so I thought that would be the perfect way to use these up and make a version of them at home.  I think I liked this at home version even better than cracker barrel's version, if that's possible! They were sweet but not overly so and had a great level of flavor.  These would be great for dessert with ice cream or as a side dish with most any kind of chicken entree, bbq, or burgers.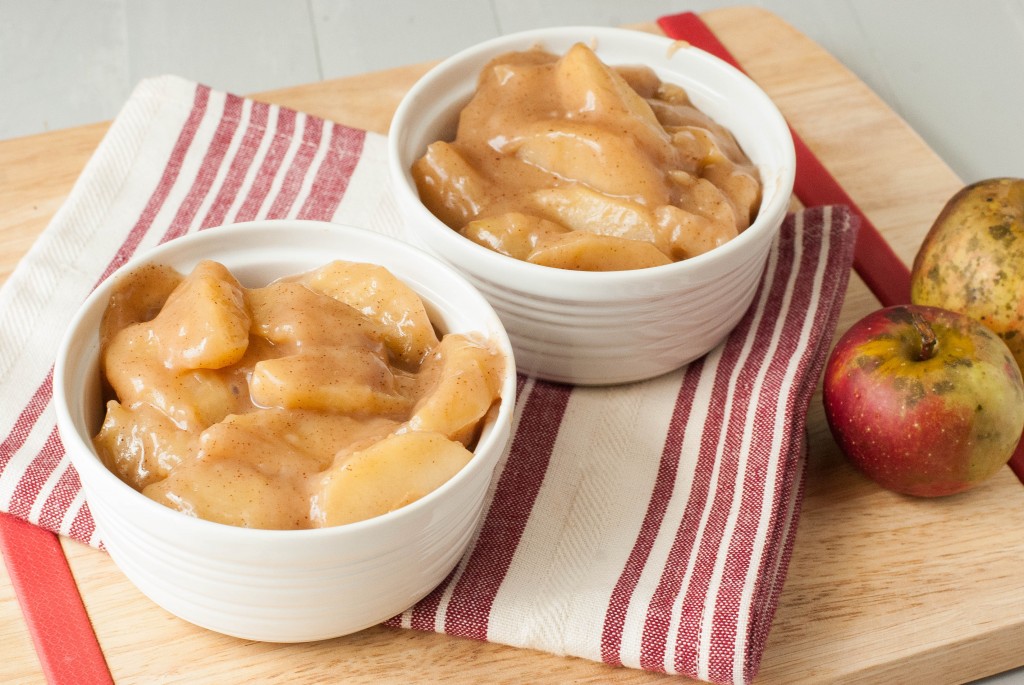 Copycat Cracker Barrel Fried Apples
Source: slightly adapted from Food.com
Ingredients:
2 tbsp. unsalted butter
4 large apples, peeled and cut into 1/2 inch wedges
2 cups apple juice plus 1/2 cup, divided
1 tsp. apple pie spice
3 tbsp. cornstarch*
4 tbsp. sugar
small pinch salt
Directions:
In a large skillet, add the butter and melt over medium heat.  Once melted, add the apples, 2 cups of apple juice and apple pie spice.  Stir to combine and make sure apples are mostly covered with the liquid.
Bring apples to simmer and cook until they are fork tender, approximately 15 to 20 minutes.
Once apples are tender, remove from the skillet with a slotted spoon and place them in your serving dish, leaving the liquid mixture in the skillet.
In a separate small bowl, whisk together the remaining 1/2 cup apple juice, corn starch, sugar and pinch salt until combined.
Add this mixture to the warm juice mixture in the skillet.  Stir to combine and place over medium heat . Heat until mixture is bubbly and has thickened.
Pour thickened mixture over top of the apples and gently stir to incorporate. Serve hot.
Notes: 
*I realized in the middle of making these that I was out of cornstarch, so I googled a substitute and use double the amount (6 tbsp.) all purpose flour instead and it worked perfectly.