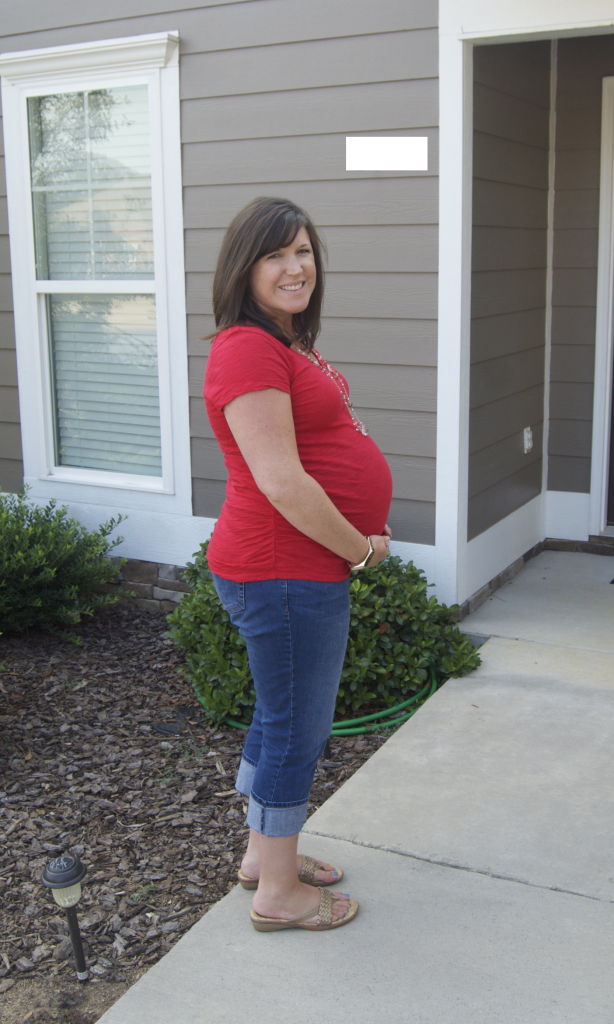 I can't believe I am at 35 weeks! I went to the doctor and I'm actually already dialated 2 cm! Yikes! So the doctor told me I need to take it easy and only take short liesurely walks.  So I said, "So I don't need to walk 3 miles anymore?" And he said, "No, Definitely not!" We want her to stay in there a couple more weeks.  He doesn't think I will make it to my due date though (Oct. 11).  I'm hoping to make it at least 3 or 4 more weeks, but we will see.  I am feeling pretty good, just harder to get around and have some heartburn but other than that feeling great. With Adam's help, I made lots of meals/dishes for the freezer this weekend and so I have some delicious food to share with you all right after our baby girl is born. I'm hoping to make a few more entrees this week but if I don't get to it that's alright.
After our Dr. visit on Friday, we kind of went into a panic because we hadn't yet packed for the hospital or installed the car seat.  Thankfully, we remedied both of those this weekend and are at least ready if she decides to make an early appearance.  But hopefully she will stay in there a little longer!! Especially because our birthing class isn't until next weekend and there are still a few items that we need to get but nothing that we will need immediately.  Oh and we just got our maternity pictures taken this weekend! The shoot went so great and I can't wait to see them and share them with you!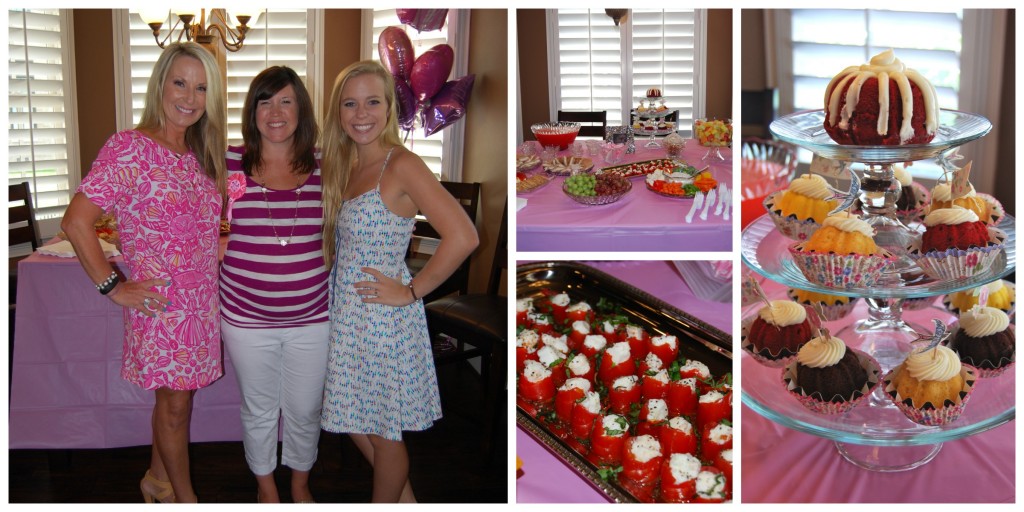 A couple of weekends ago we were blessed to have a shower thrown by my beautiful step-mom & sister. Everything was so lovely! And they got mini bundt cakes from Nothing Bundt Cakes!!! Which is my absolute favorite! And they also had some delicious chicken salad sandwiches, tomatoes stuffed with mozzarella and topped with basil, cream cheese with peppered jelly and fruit.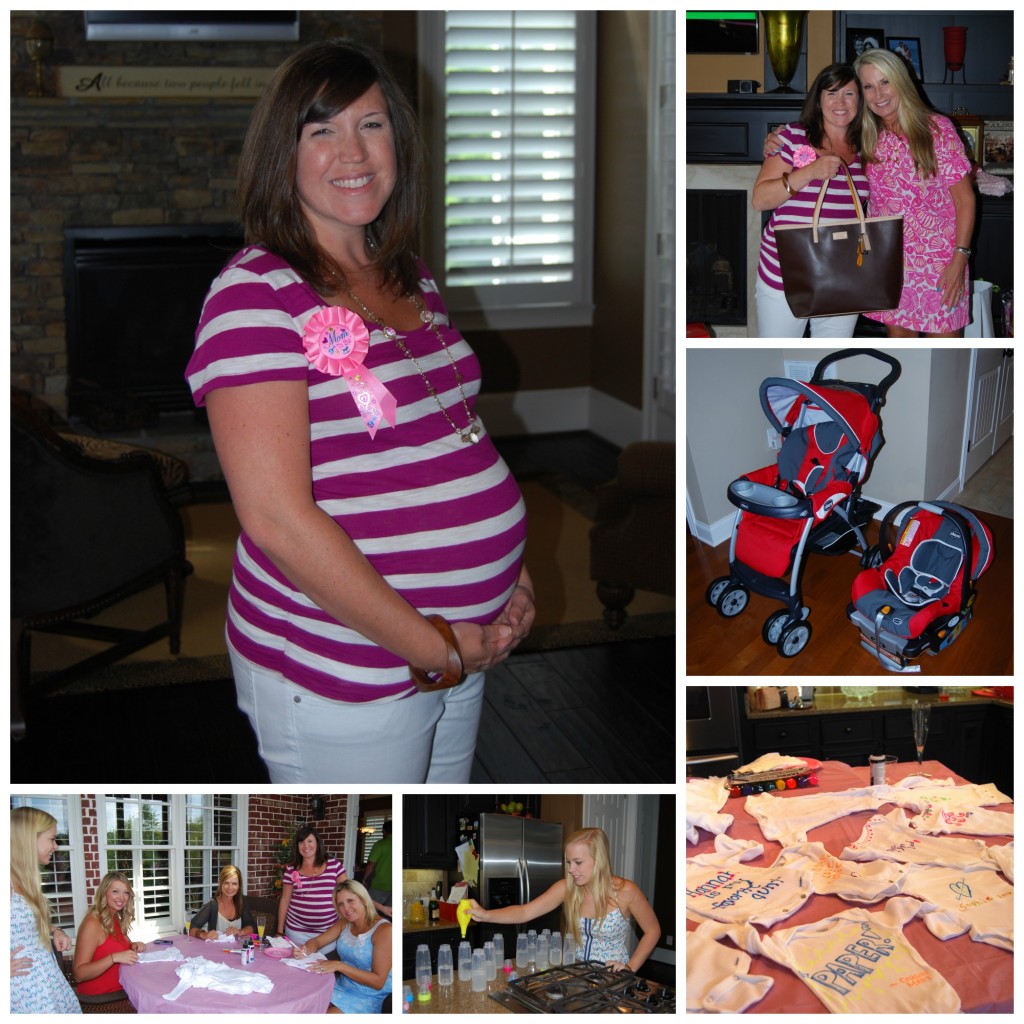 We were blessed to get our stroller/car seat travel system and the swing/bouncy seat combo!! Oh and Mommy even got a prize too, a gorgeous new bag! The best part of the shower had to be the games though.  Everyone decorated onesies and it was so fun to see all the creativity from everyone (the one that says "Paper" is a long running family joke in case you were curious, haha)! The other game they filled bottles with very concentrated, sour lemon water and made everyone drink it out of the bottles to see who could drink it the fastest.  It was hilarious!!