Hey everyone! Hope you are having a great first day of Fall! Even though it's a little warm out, I couldn't resist going ahead and making some chili and a pumpkin dessert that I'll be sharing with you soon.  And just in case you were wondering, I'm still pregnant and hanging in there.  I'm currently 37 weeks and am so thankful to have made it to this point, since when she is born now she will be full term and not considered premature.  We thought she was going to come last weekend and went in to get checked out, but it was a false alarm.  We are sitting on the ready though! Funny story, the other night I got a leg cramp in the middle of the night and cried out and Adam woke up in a panic and thought it was "go" time, haha!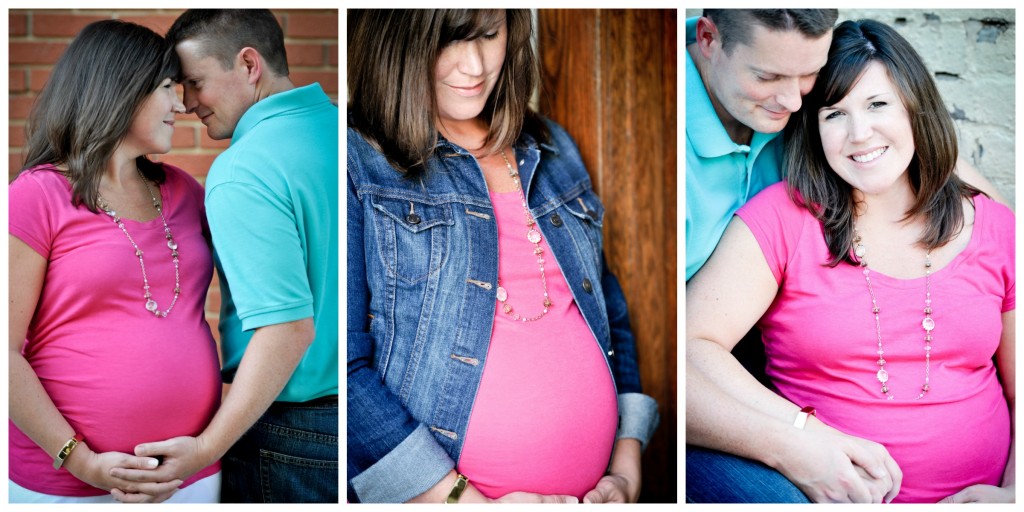 Also, we got some maternity pictures taken, the collage above and below are my favorites. I was hesitant to get them taken, but I'm so glad we decided to capture this special time in our lives.  Our photographer did an amazing job! If you live in the Chattanooga area, definitely check her out at Tada Photography! She was so professional and so great and coaching us on how to stand and what to do, and she fixed my hair in between shots which was so nice! I was beyond pleased with the results! (Oh and we bought the rights to the pictures, so that's how I'm able to share these with you on here).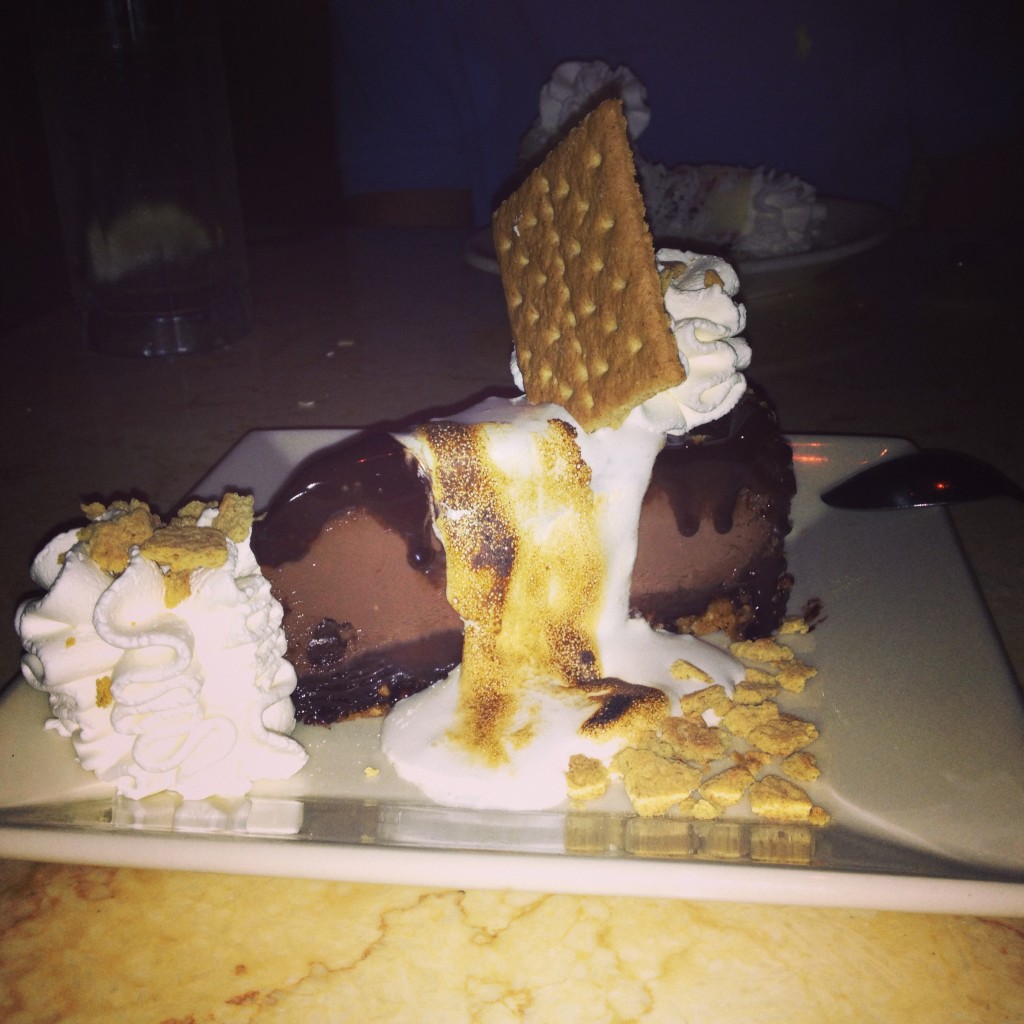 A couple weekends ago, we got away for one last hurrah before the baby comes and went for an overnight trip to Atlanta.  We didn't do too much but relax in the hotel and go eat, but it was glorious just to get away.  The main reason I wanted to go was to eat at The Cheesecake Factory.  I had a major craving for it and I was dying to try their S'mores Cheesecake.  It was completely Ah.Maz.Ing!!! One of the best desserts I've had in a long time.  It's chocolate cheesecake covered in toasted marshmallow with a graham cracker crust.  If you live near a Cheesecake Factory you need to run and not walk to try a piece immediately!!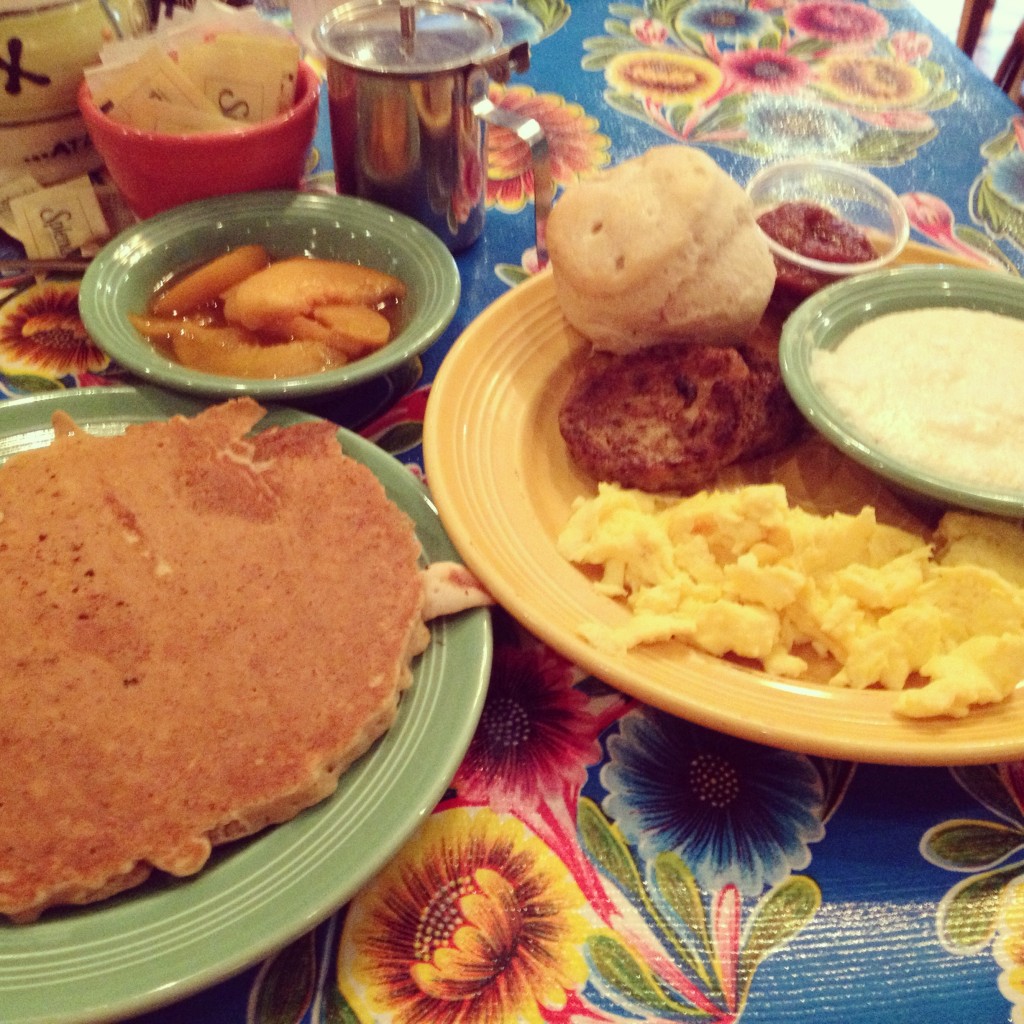 We also went to breakfast at one of our favorite spots, The Flying Biscuit and split the breakfast combo. I hate grits, but somehow I completely loved their grits. They were so creamy and not pasty or grainy at all.  And their biscuits are just delectable!
And here is a picture of me currently taken before our date night last night.  We are trying to make the most of the few remaining days we have left of just the two of us and have as many date nights as possible since she could come at any time! 😉