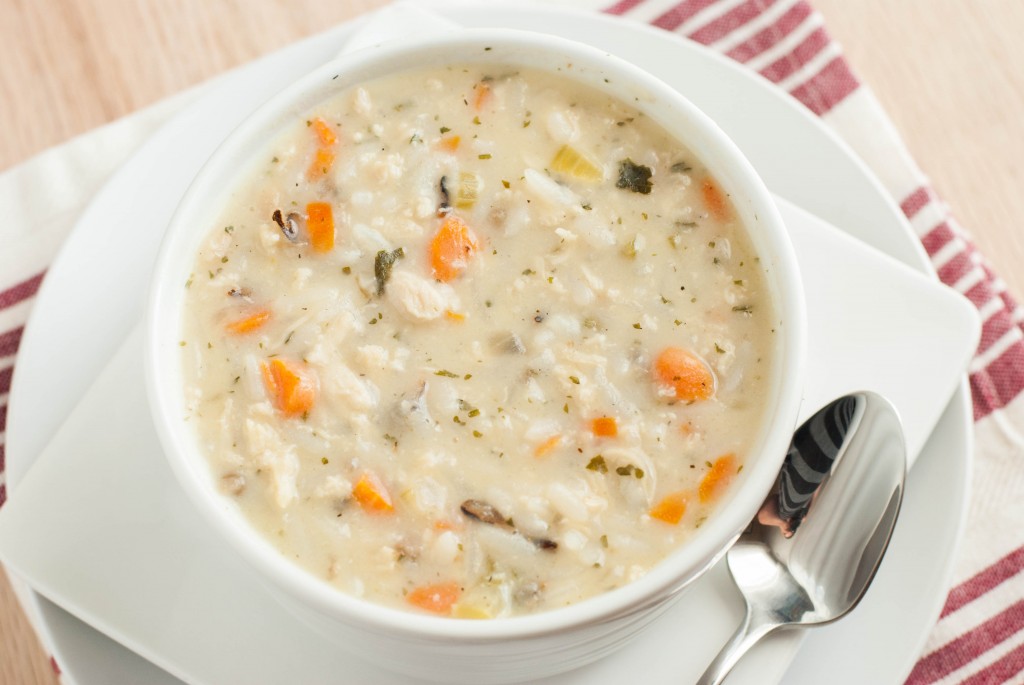 When the weather starts turning crisp and cool, there's not much better to warm you up than a good bowl of soup.  I was wanting to try a new soup and remembered this chicken & rice soup that I love from a local restaurant.  So I went in search of a similar recipe and came across this one.  This soup was so incredible! Such a great depth of flavor and it really was fairly easy to put together.  The thing that took the longest was chopping the vegetables and that wasn't too bad at all.  This was creamy and comforting and definitely warmed the heart!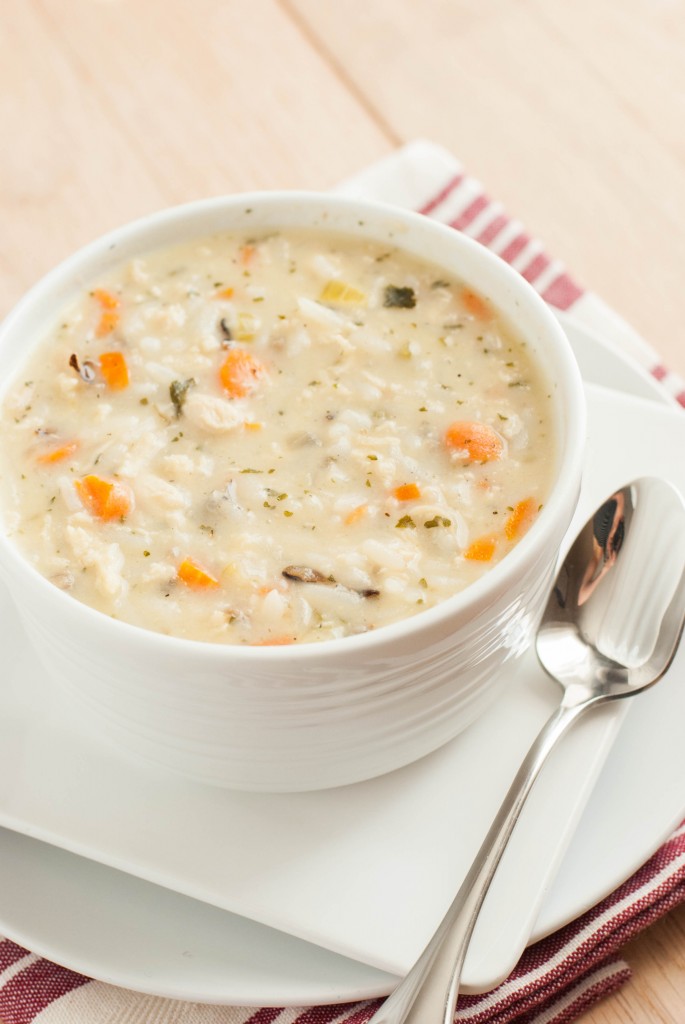 Creamy Chicken & Wild Rice Soup
Source: AllRecipes.com
Ingredients:
1 tbsp. plus 6 tbsp. unsalted butter, divided
1/2 medium onion, chopped
1/2 cup chopped carrots
1/2 cup chopped celery
32 oz. reduced sodium chicken broth
2 cups water
2 large chicken breasts, cooked & shredded
1 (6.5) oz. package quick cooking long grain & wild rice w/seasoning packet
1/2 tsp. salt
1/2 tsp. freshly ground black pepper
1/2 cup all purpose flour
2 cups milk
Directions:
In a medium sized pot, add 1 tbsp. of butter and melt over medium heat.  Add onion, carrots and celery and saute until onions are slightly translucent.  Pour in chicken broth, water & chicken.  Stir to combine and bring mixture to a boil.  Once boiling, add in rice, reserving the seasoning packet. Remove pot from heat and cover.
Meanwhile, in a small bowl add flour, salt & pepper & whisk together, set aside.
In a small saucepan, add the 6 tbsp. of butter and melt over medium heat.  Once melted, add in the contents of the seasoning packet.  Stir together and cook until mixture is bubbly (this only takes a minute or two).  Reduce heat to low and gradually add in prepared flour mixture, stirring constantly, to make a roux. Continually stirring, pour in milk a little at a time until mixture reaches a smooth consistency.  Cook mixture for approximately 5 to 7 minutes, until it begins to thicken.
Pour the milk mixture into the chicken & rice mixture and stir to combine.  Place over medium heat and cook for approximately 10 to 15 minutes, until heated completely and it has thickened to desired consistency.
Notes: 
*Can use half & half or heavy cream instead of milk, but I thought the milk gave it a great consistency, creamy but not thick or gloppy.