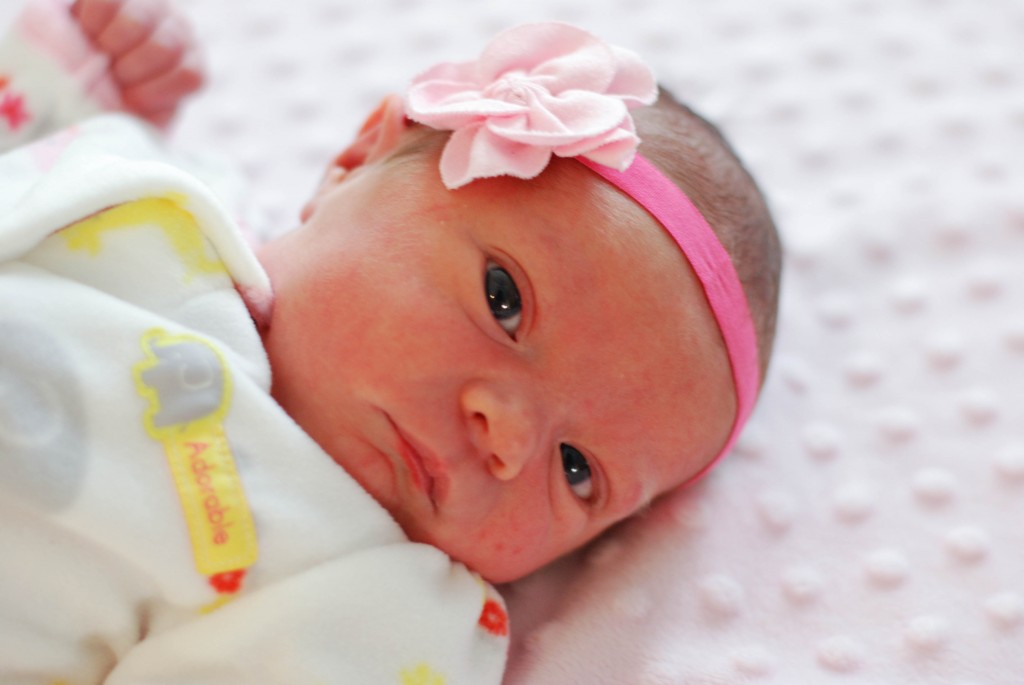 Meet Miss Sophie Caneel
Born Friday, October 11, 2013 at 12:35 pm
6 lbs. 7 oz, 19 inches long
We are completely smitten! She was actually born on her due date too, which is so neat! I can't believe I made it all the way to my due date, especially with being 4 cm dilated and 90% effaced for two weeks.  She will go by Sophie and her middle name is pronounced Kuh-Neel, we named her after the resort we went to on our honeymoon, Caneel Bay in the Virgin Islands. Here's a brief story about her birth, and I promise nothing graphic is included.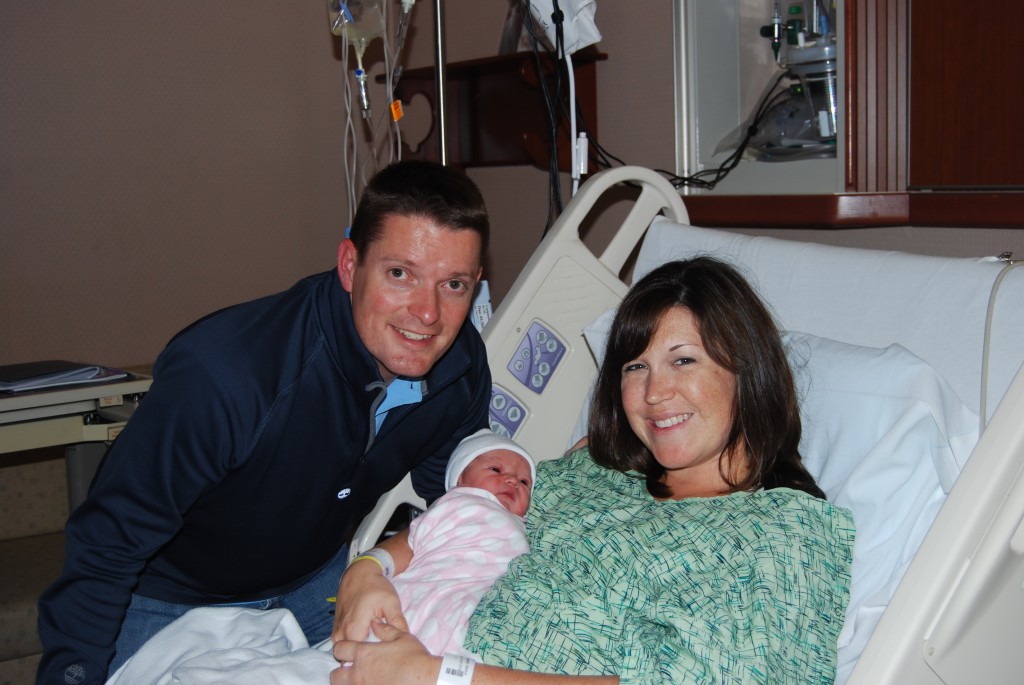 Thursday night, I was a little discouraged that she hadn't come yet as I was very uncomfortable and really wasn't wanting to be induced.  Nothing wrong at all with being induced, I just really wanted to experience going into labor on my own.  We were scheduled for another ultrasound and dr. appointment on Friday, so I was trying to decided whether or not to ask for an induction. So I was praying as I went to bed and just gave it over to the Lord and said He was in control of whatever happened.  Well, I got up and went to the bathroom and I heard an audible pop.  I got up and my water broke.  It was a small gush of fluid, so I woke Adam up (this was around 11:30 pm) and we called the dr. and headed to the hospital.  While I was hooked up to the machine that checks your  contractions at the hospital, my water REALLY broke some more. I mean river rapids gush of fluid!! I was also having regular every 5 minute contractions at this point.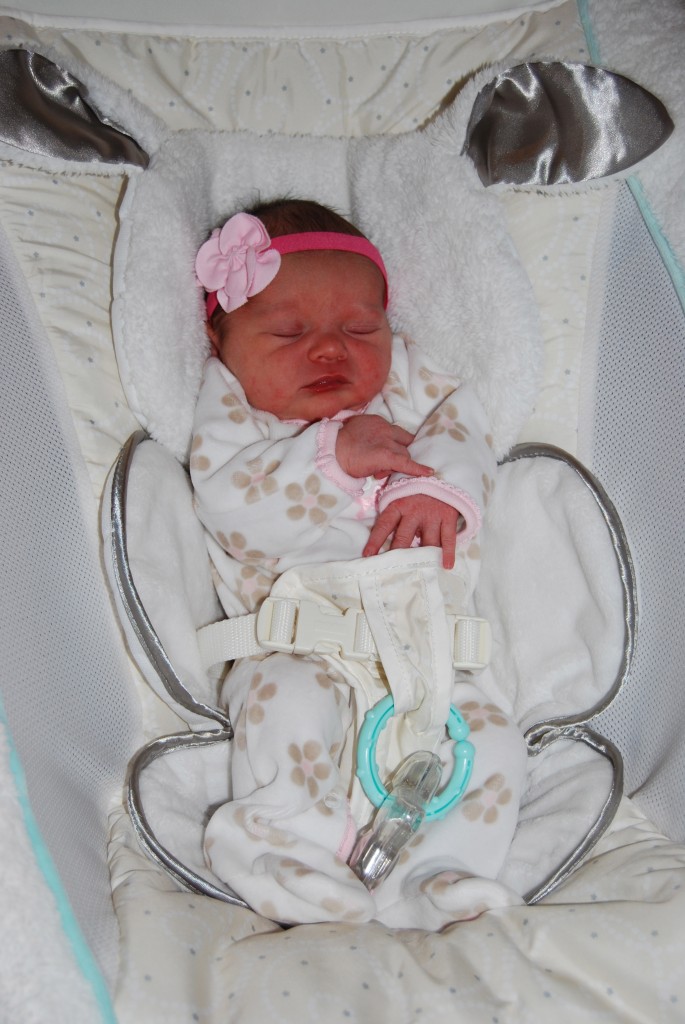 They admitted me and got my IV started, and they numbed my hand first which was glorious since I really hate needles.  My contractions were getting lots and lots stronger, but I had to get a full bag of IV fluid in before they would do the epidural, so I felt really strong contractions for about 3 hours.  Then my BFF the nurse anesthetist came in and gave me the epidural, which went great! They numb the back first and then put it in so while it did hurt when they numbed it, it wasn't bad at all.  After that, I was feeling really good and able to relax.  After the epidural, my contractions started to slow down so they ended up having to give me pitocin to get them going again, which really helped.  Through the night, I just read and relaxed and our parents came in and visited with us as well.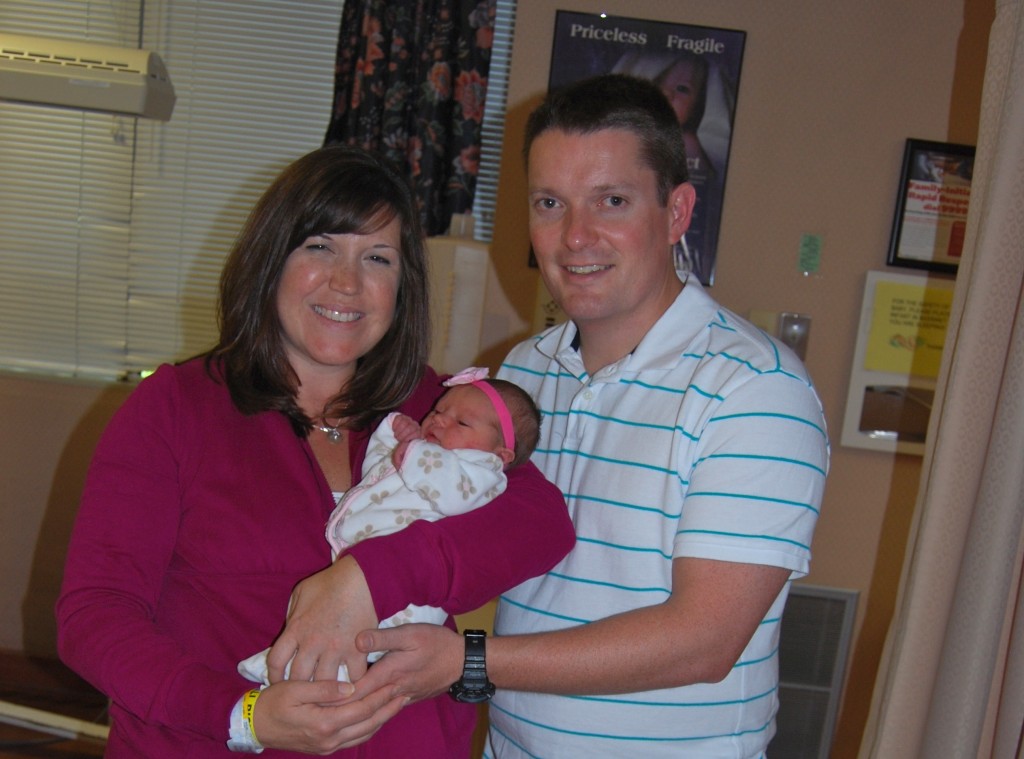 At 11:30 they said I was ready to start pushing, and I pushed for about an hour.  Wow, that was super hard work! Like the most intense workout ever! And at 12:35 our beautiful baby girl was welcomed into this world! We are at home and doing great and loving being a family of 3 (well 4 counting Hershey)! And don't worry, I still have plenty of recipes and posts lined up to share with you all, so there shouldn't be any gap or lag in posting.