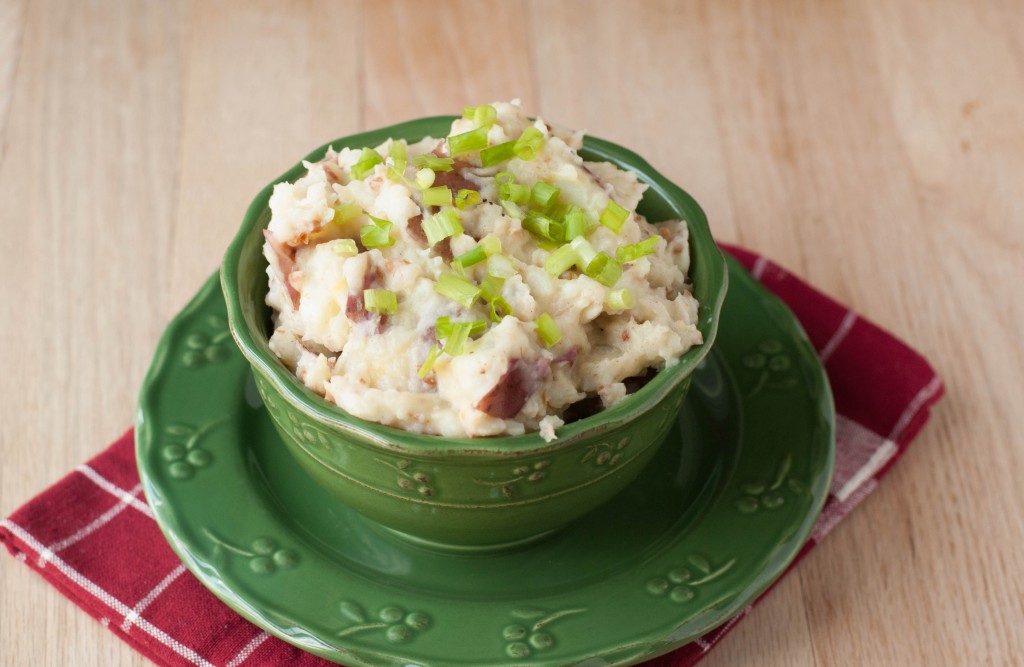 I don't really care for traditional whipped mashed potatoes. I know, I know, that's crazy some would say! It's just a consistency issue for me. The same reason I don't like grits or meatloaf.  However, I do love smashed potatoes that are chunky and have a better texture.  We love to get loaded baked potatoes at restaurants but I don't make them that often at home.  I thought it would be great to make a smashed potato version with all the additions that you usually find in a loaded potato and it was incredible! These potatoes had such a great consistency and they were creamy and the cheese, bacon and green onions added such great flavor!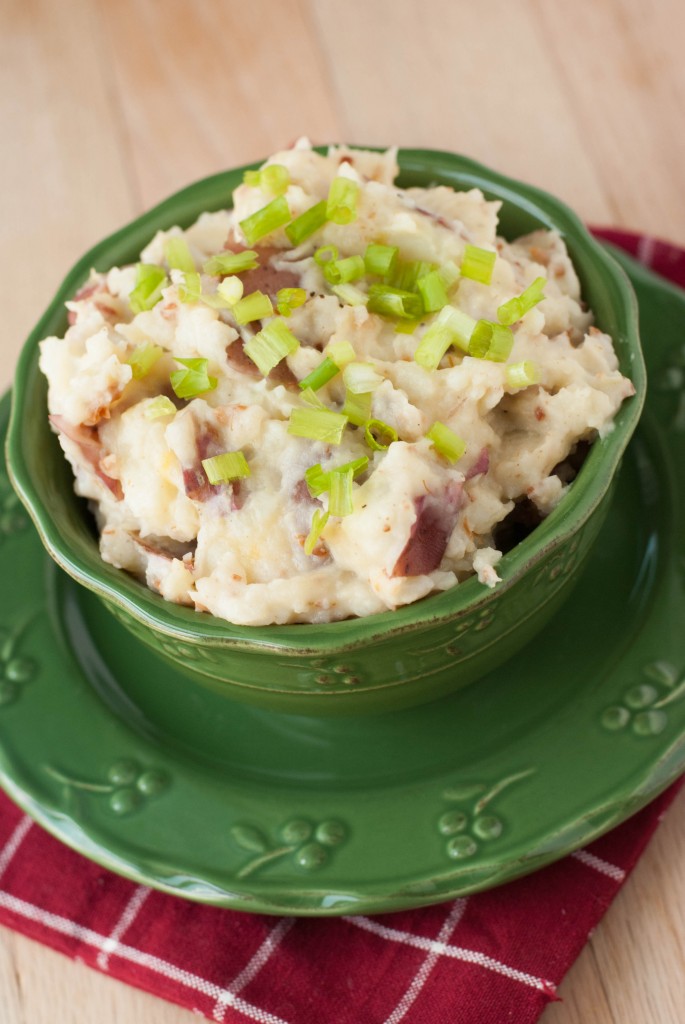 Smashed Loaded Potatoes
Source: Slightly adapted from Everyday Food 
Ingredients:
3 lbs. red potatoes, cut into chunks
1 tsp. salt plus 3/4 tsp., divided
1/4 tsp. freshly ground black pepper
1 stick butter, cut into slices
1/2 cup milk
1/4 cup light sour cream
1/4 cup cheddar cheese
1/2 container (1.5 oz) bacon bits or a few pieces bacon fried and crumbled
3 tbsp. green onions, chopped
Directions:
In a medium pot, add potatoes and cover with water.  Add 1 tsp. salt.  Bring to boil. Reduce heat and let simmer for approximately 10 to 15 minutes, until fork tender.  Remove from heat and drain water from potatoes.
Add the additional 3/4 tsp. salt, pepper, butter, milk, sour cream & cheese to the potatoes.  Stir to combine and begin to smash potatoes with a potato masher or back of spoon.  Don't completely mash, leave mixture chunky.  Add in bacon bits and green onions and gently stir to incorporate.