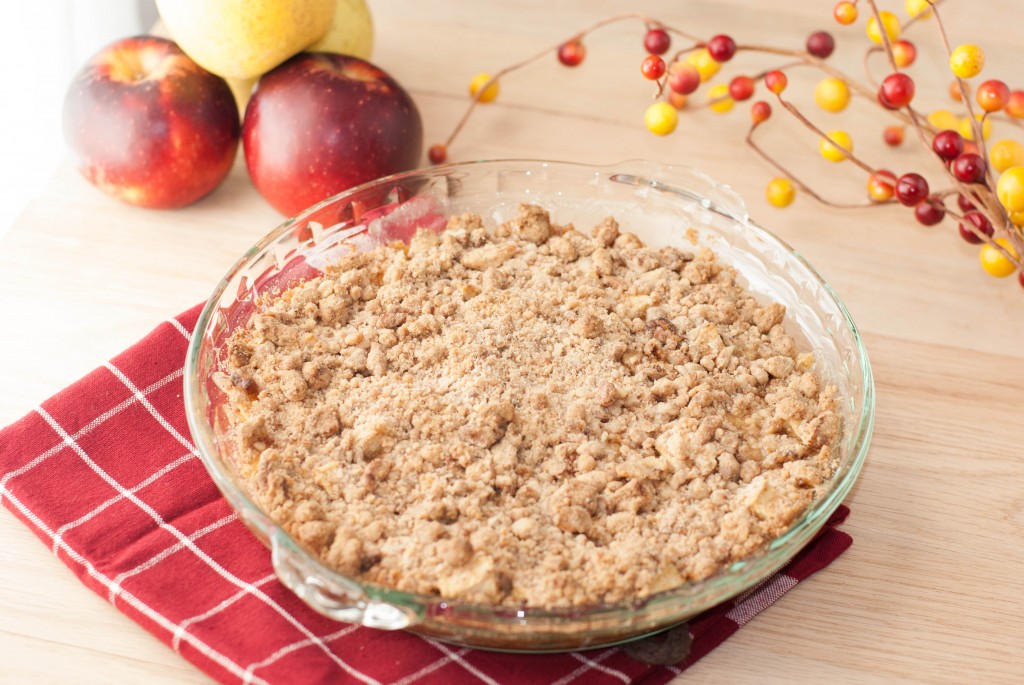 This past month we've been so blessed to have so many of our wonderful family and friends provide us meals.  It has been such a huge blessing to not have to worry about cooking dinner, not to mention so fun getting to taste everyone's food! One of our friends brought us an apple crisp and it was so wonderful I asked her for the recipe. When my neighbor gave me a big bag of apples from an orchard, I knew I had to make it for myself right away! This was my first time back in the kitchen since having Sophie and it felt so great to be baking again! Thankfully she took a great nap and I had time to make it. This is surprisingly rich and such a comforting dessert.  It would be great as a Thanksgiving dessert or for just a dinner party. If you are making it for a crowd, I would definitely double the recipe.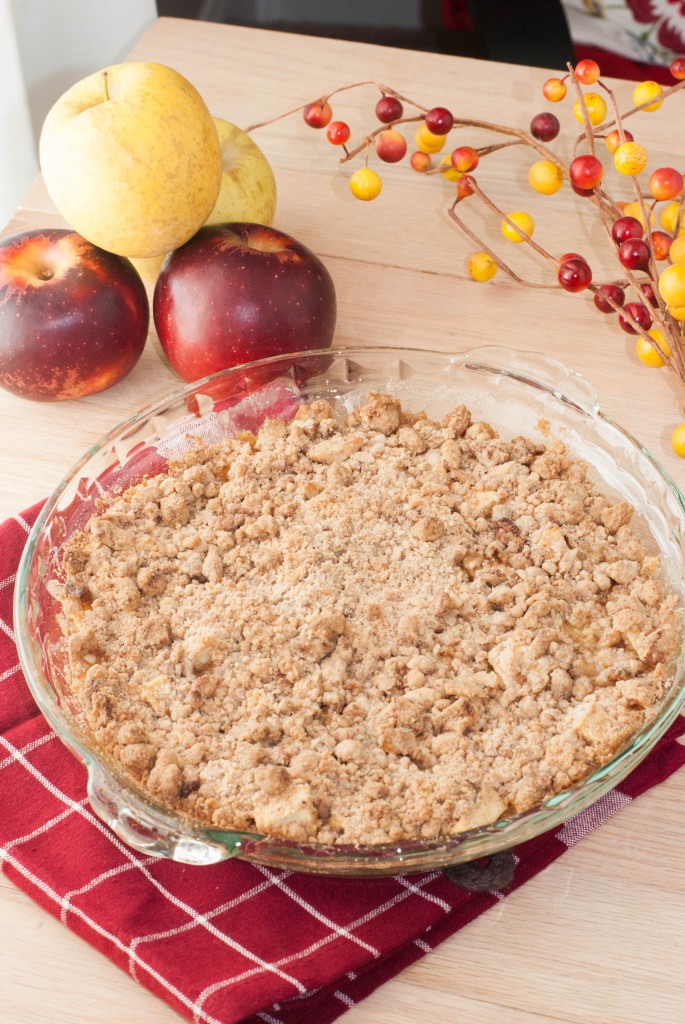 Amazing Apple Crisp
Source: My friend Mary Beth
Source: Serves Approximately 6
Ingredients:
3 to 4 large apples, peeled, cored & diced
1 1/2 cups yellow cake mix (approx. 9 oz)*
2 tbsp. sugar
1 tbsp. ground cinnamon
1/2 cup chopped pecans
1/4 cup (1/2 stick) unsalted butter, melted
Directions:
Preheat oven to 350 degrees.
In a 9 inch baking dish, place the chopped apples in an even layer.
In a small bowl, add cake mix, sugar, cinnamon & pecans.  Stir to combine.  Pour in melted butter and stir together until mixture is a crumbly texture.  Sprinkle this mixture evenly over top of the apples.
Bake for approximately 35 to 40 minutes, until the top is golden and mixture begins to bubble. Remove from oven and serve warm with ice cream if desired.
Note:
*This is approximately 1/2 of a regular cake mix.
**If you are serving a crowd, double the recipe and you can make it in two 9 inch round baking dishes or a 9 x 13 baking dish.