I'm always on the lookout for a new cranberry sauce recipe as my husband loves the whole berry canned kind.  I loved the cranberry pear relish that I made last year and while my husband liked it, he was missing the more traditional kind. So this year, I thought I would try a more traditional version.  This was really great and had such a great consistency and flavor. I added a little too much sugar making mine a little too sweet, so I fixed that and reduced it in the recipe below.  This is a great addition to your holiday menu!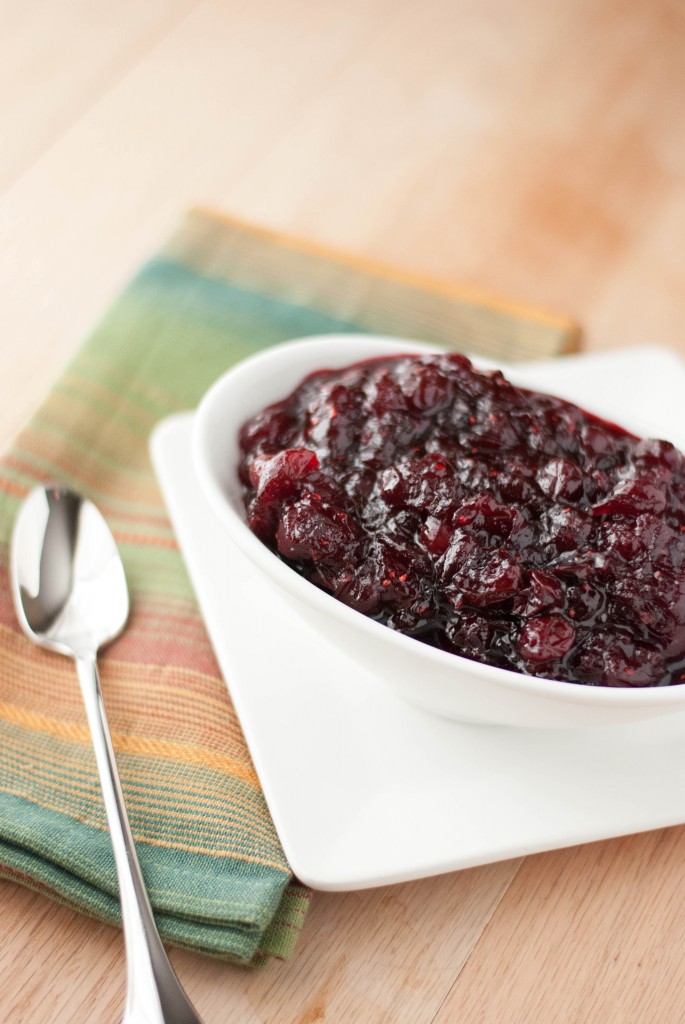 Holiday Cranberry Sauce
Source: Allrecipes.com
Ingredients:
4 cups fresh cranberries
1 cup water
1/2 cup Orange Juice
1/4 tsp. ground nutmeg
1/4 tsp. pumpkin pie spice*
1 tbsp. ground cinnamon
1 cup sugar
Directions:
In a medium saucepan, add all ingredients. Stir to combine. Heat over medium heat for approximately 10 minutes, until cranberries burst. Reduce heat to low and simmer for an additional 5 to 10 minutes until sauce has reduced and thickened (this may take a little longer).
Remove from heat and pour sauce into a container. Allow to cool and then refrigerate for at least 8 hours or overnight.
Notes:
You can sub the rest of the water and use all orange juice. The second time I made this I used 1 cup orange juice & 1/2 cup water and it was great!
For the pumpkin pie spice, you can sub a mixture of nutmeg & allspice. If it's too sweet for you, try starting with just 3/4 cup sugar then adding a little more to taste if necessary.