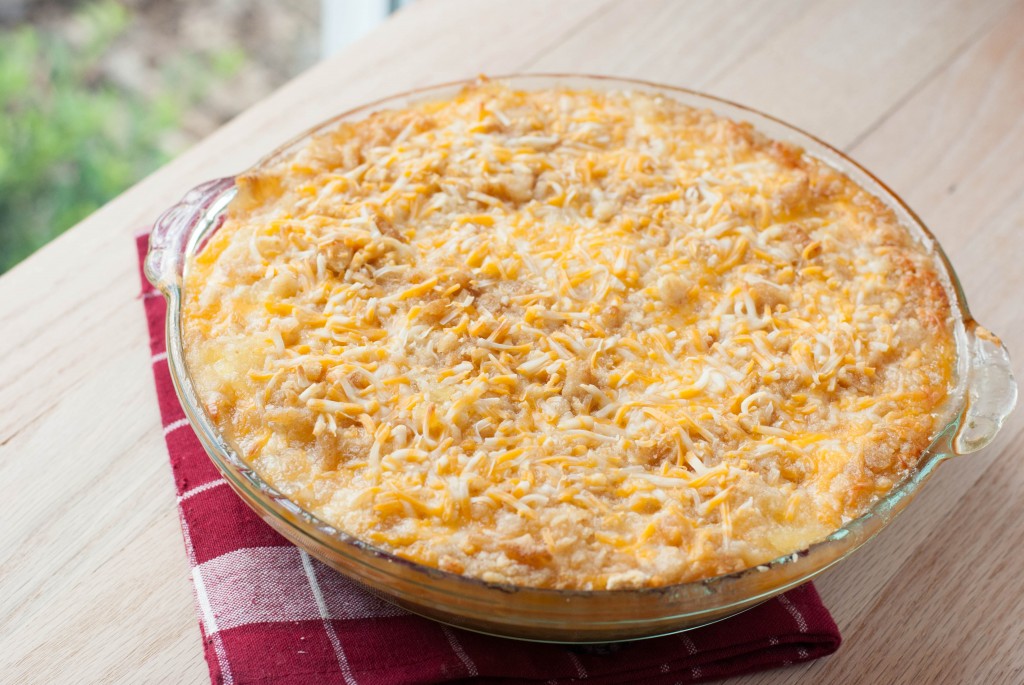 When Adam & I got married, I started getting more into cooking & baking.  I spent endless hours watching food network and scouring cookbooks & magazines for recipes. One cookbook I received as a wedding present was the Blue Willow Inn Bible of Southern Cooking, so I thought that would be a great place to find a solid recipe, and I was not disappointed.  I came across a recipe for Pineapple Casserole and was immediately intrigued and knew I had to try it.  We fell in love with this dish and have been making it ever since! It's a great mix of sweet and savory and pairs so well with a variety of entrees.  It's great dish to make for holiday meals too, plus it's super easy to make!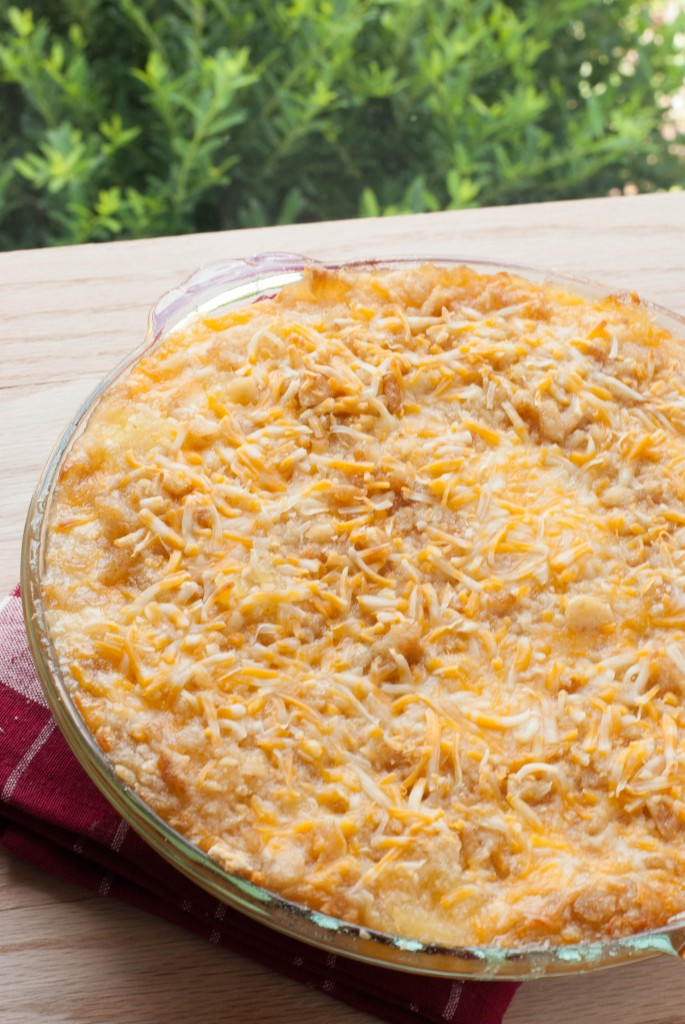 Pineapple Casserole
Source: Blue Willow Inn Bible of Southern Cooking
Ingredients:
1 (28 oz). can crushed pineapple, undrained
1 1/4 cups sugar
2 1/2 cups crushed Ritz crackers
1/2 cup (1 stick) unsalted butter, melted
2 1/4 cups shredded cheddar cheese, divided
Directions:
Preheat oven to 350 degrees.
In a small pot, add the pineapple & sugar. Stir to combine and heat over low heat, until combined and sugar is dissolved.  This only takes a few minutes.
In an 8 x 8 or 9 inch baking dish, layer 1/3 of the pineapple/sugar mixture, top with 1/3 of the cracker crumbs, drizzle 1/3 of the melted butter over top & then sprinkle with 1/3 of the cheese. Repeat this two more times for a total of three layers, ending with the cheese.
Bake for approximately 20 to 25 minutes, until cheese has melted and casserole is bubbly.
Note:
I froze this after baking and reheated it and it turned out great. Also, you can divide ingredients in half and only do two layers instead of 3.