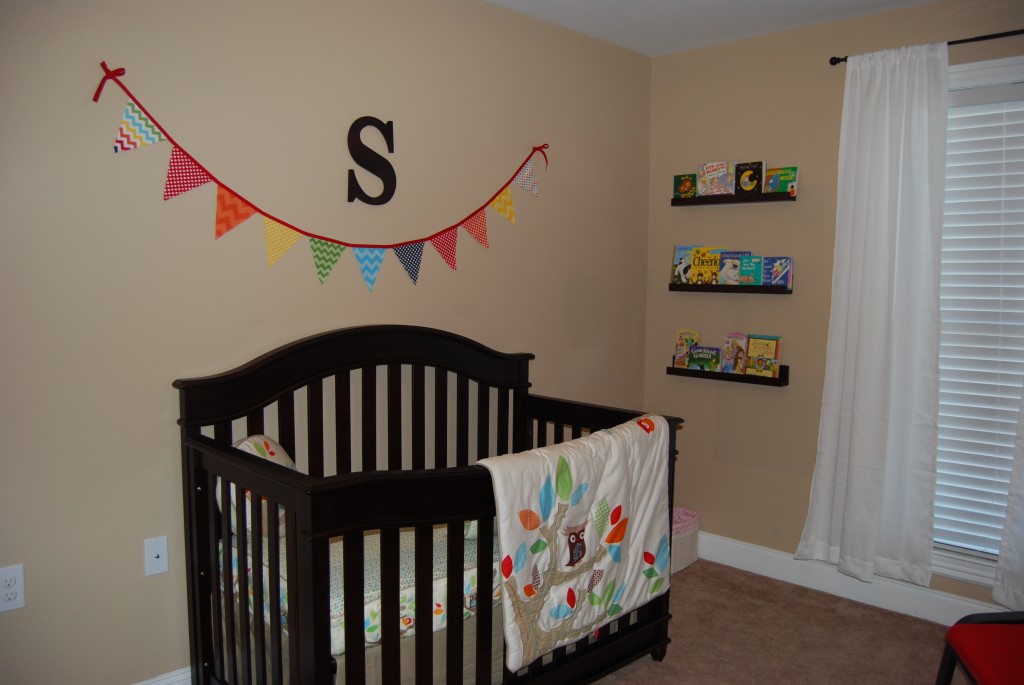 I am a little behind on cooking and baking. Sophie is occupying the majority of my time, which has been wonderful.  So, I thought I would share picture of her nursery with you.  I hope you like it, I had so much fun picking things out! I wanted to go with a neutral decor and for it to be bright and colorful, so I did primary colors.  I found this bedding by Skip Hop and fell in love with it. The floating shelves on the wall are from Land of Nod.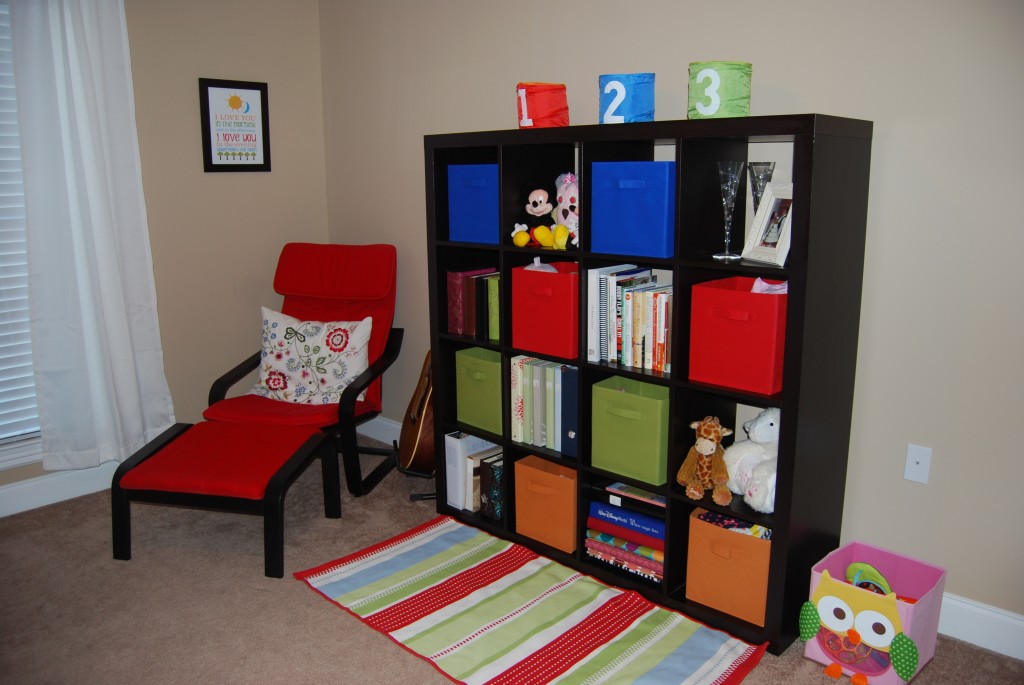 The red chair & big bookshelf we already had from Ikea and I got the multi colored bins at Target.  The rug and 1, 2, 3 bins are also from Ikea and that cute little Owl bin was a gift and came from Target.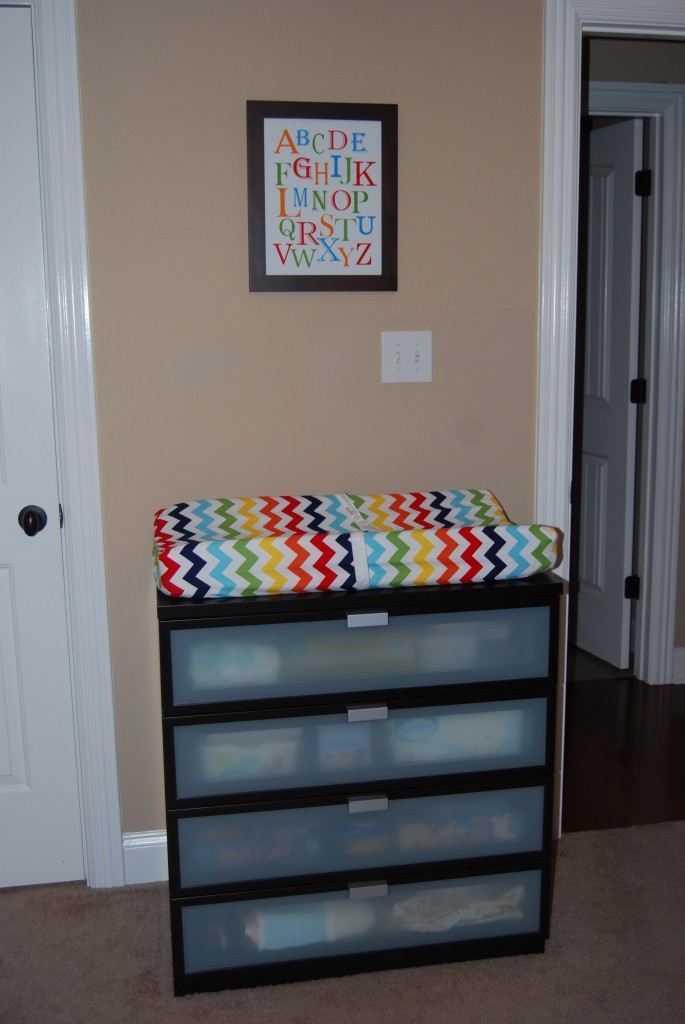 I went a little crazy on Etsy and that's where I got most of the rest of the decor. I found a great shop called I Sew Jo, which is where I got the changing pad cover and I also have a boppy cover to match it.  She was super speedy in the turn around time, like it shipped out that very day I ordered it.  In the picture below, the bunting banner is from a shop called The Spotted Barn & the S I got at Hobby Lobby.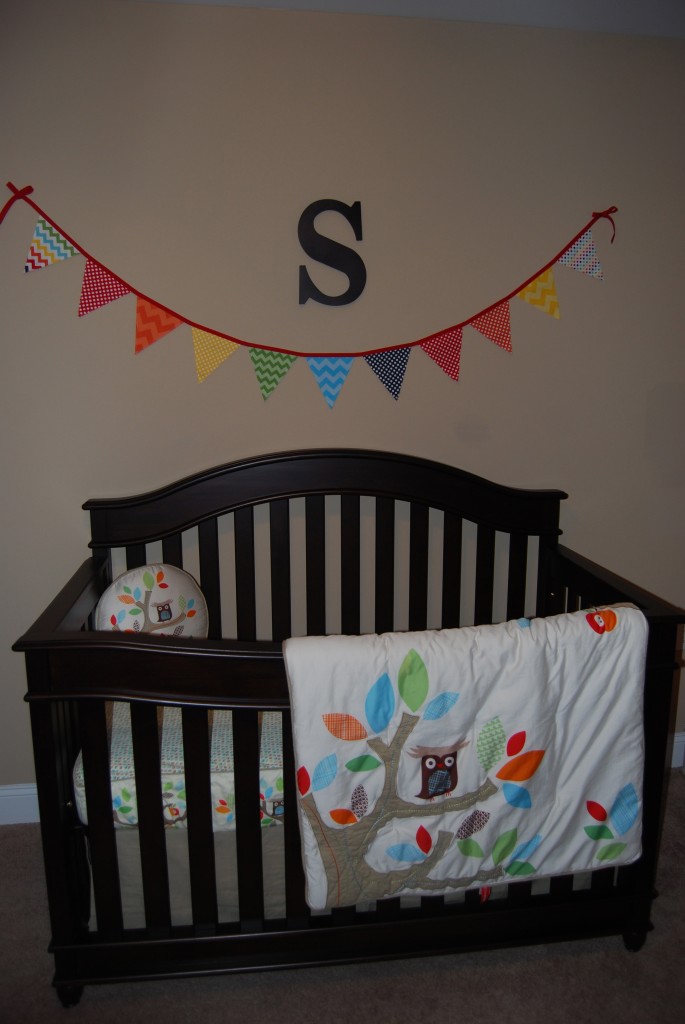 The ABC & I love you in the morning prints are from a shop called The Educated Owl. She was awesome to work with and was so nice and tweaked the design until it was just like I liked it.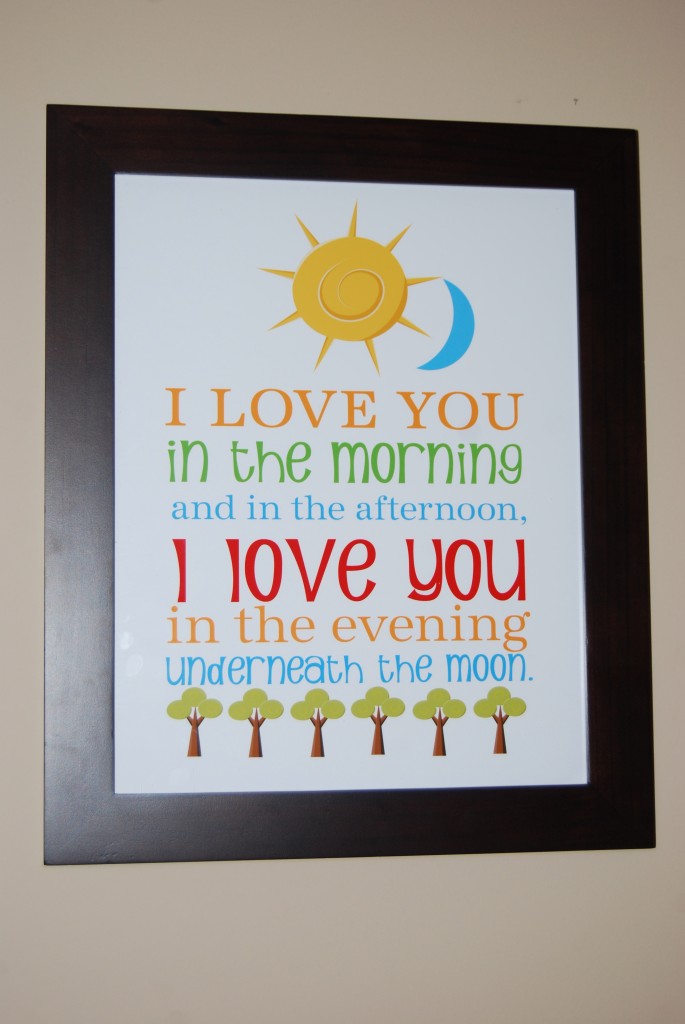 Disclaimer: I am not affiliated with any of these companies and received no compensation from any of them.  All items were purchased with our own money.