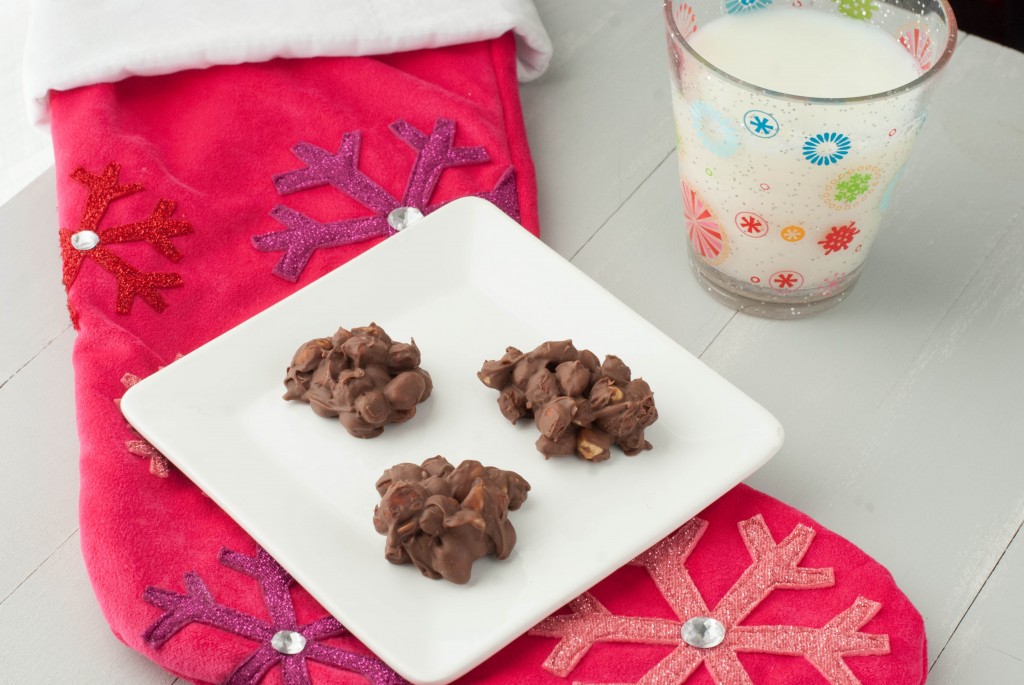 Every year my mother-in-law makes these chocolate peanut clusters at the holidays.  They are so good and quench that sweet tooth without being overly rich.  We always get so excited when these come out at our Christmas family gathering.  Plus, they are so incredibly easy!! And while they aren't very photogenic, they are definitely crowd pleasers!! These will be a hit at your Christmas party this year!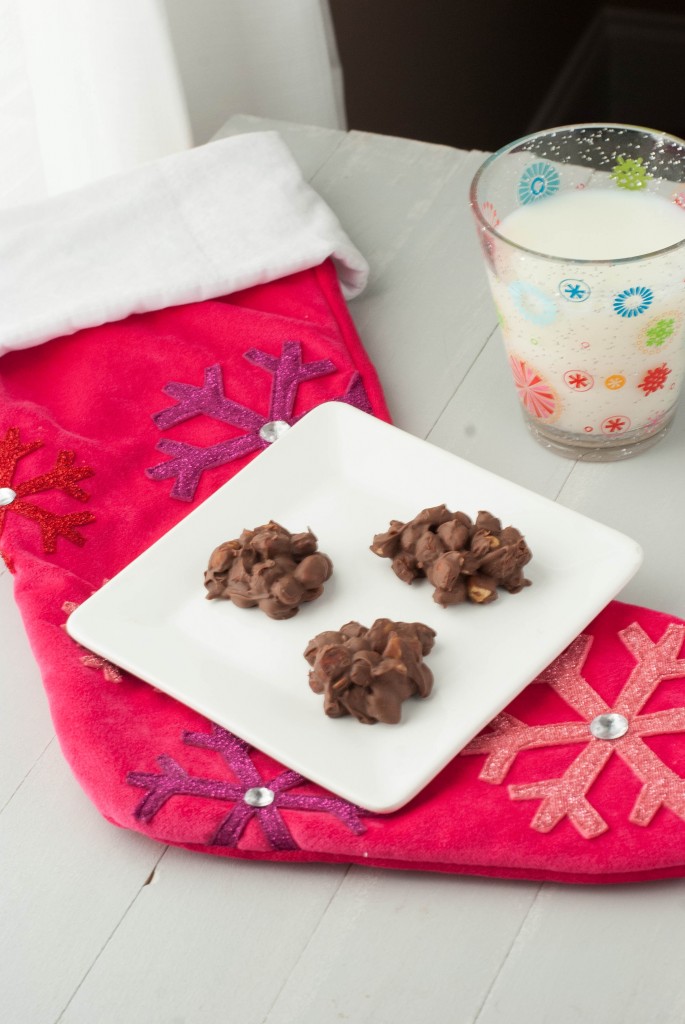 Chocolate Peanut Clusters
Source: My Mother-In-Law
Ingredients:
1 (16 oz.) bag Raw Peanuts
1 (12 oz.) bag milk chocolate chips
1 heaping tbsp. creamy peanut butter
Directions:
Cover a large cookie sheet with wax paper, set aside.
In a glass shallow microwaveable dish, add the peanuts and spread evenly.  Microwave on high for 3 minutes.  Remove from microwave and stir immediately.  Cook for another 2 minutes, then stir.  Cook an additional 2 minutes & stir.  Nuts should be lightly roasted.
While peanuts are being microwaved, add the chocolate chips and peanut butter to a large bowl. Once nuts are lightly roasted, add the nuts into the bowl with the chocolate chips and peanut butter. Stir quickly to coat, until chocolate has melted and peanuts are fully coated with chocolate. Drop by spoonful onto the prepared cookie sheet.
Refrigerate for 15 minutes to allow candy to set.  Store in an airtight container in the refrigerator (so that the chocolate doesn't get all melty).