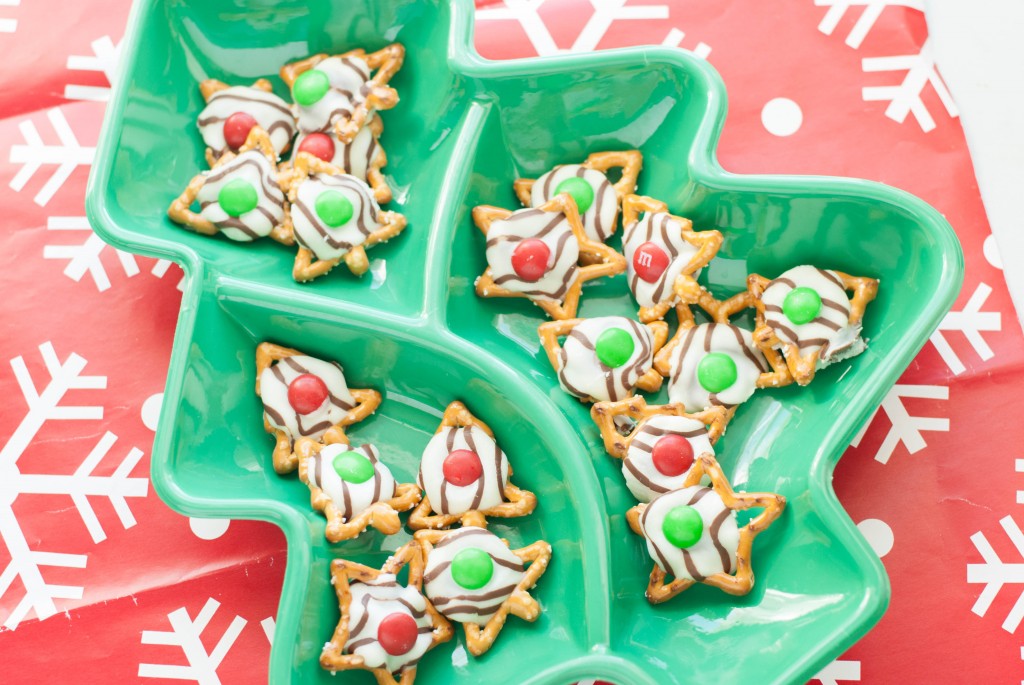 A lot of you have probably seen and made this candy before. On the off chance that you haven't, I just had to post it so you won't miss out.  This candy is super simple and so delicious!! Plus, kids can easily help with this one, which makes for a fun family activity that requires just three ingredients! These might be my new favorite Christmas candy because they are a sweet/salty treat that is super low maintenance to make! Also, you can make these year round with the different seasonal m&m's. This is such a fun and festive treat for the holidays! The ingredients below don't have a quantity because you can make as few or many as you would like.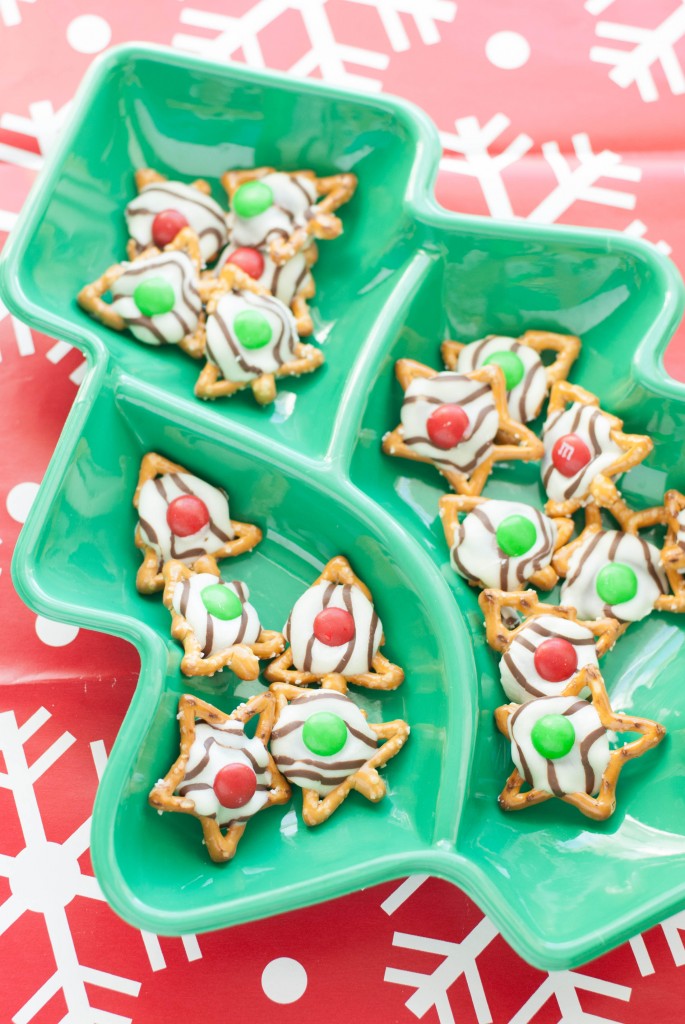 Christmas Kiss Pretzel Candy
Source: Food & Family Magazine
Ingredients:
Pretzels (can use waffle, holiday or regular twists)
Hershey's Hugs or Kisses
m&m's
Directions:
Preheat oven to 170 degrees.  Line baking sheets with parchment paper.  Unwrap hugs & kisses and place them in bowls.
Place pretzels on prepared baking sheets. Top each one with a hug or kiss.  If you are using hugs, place the ones with hugs on a separate baking sheet than the kisses because they bake for less time than the regular kisses.
Once all pretzels are topped with hugs & kisses, bake the "hugs" for 4-6 minutes, and the "kisses" for 5-7 minutes.  Remove from oven when slightly soft. Top each one with an m&m and lightly press down.
Let set for a minute or two, then place in refrigerator for 10 to 15 minutes to set.  Remove from baking sheets and place in an airtight container.  I kept mine in the fridge to store so they didn't get melty and they taste amazing cold!!