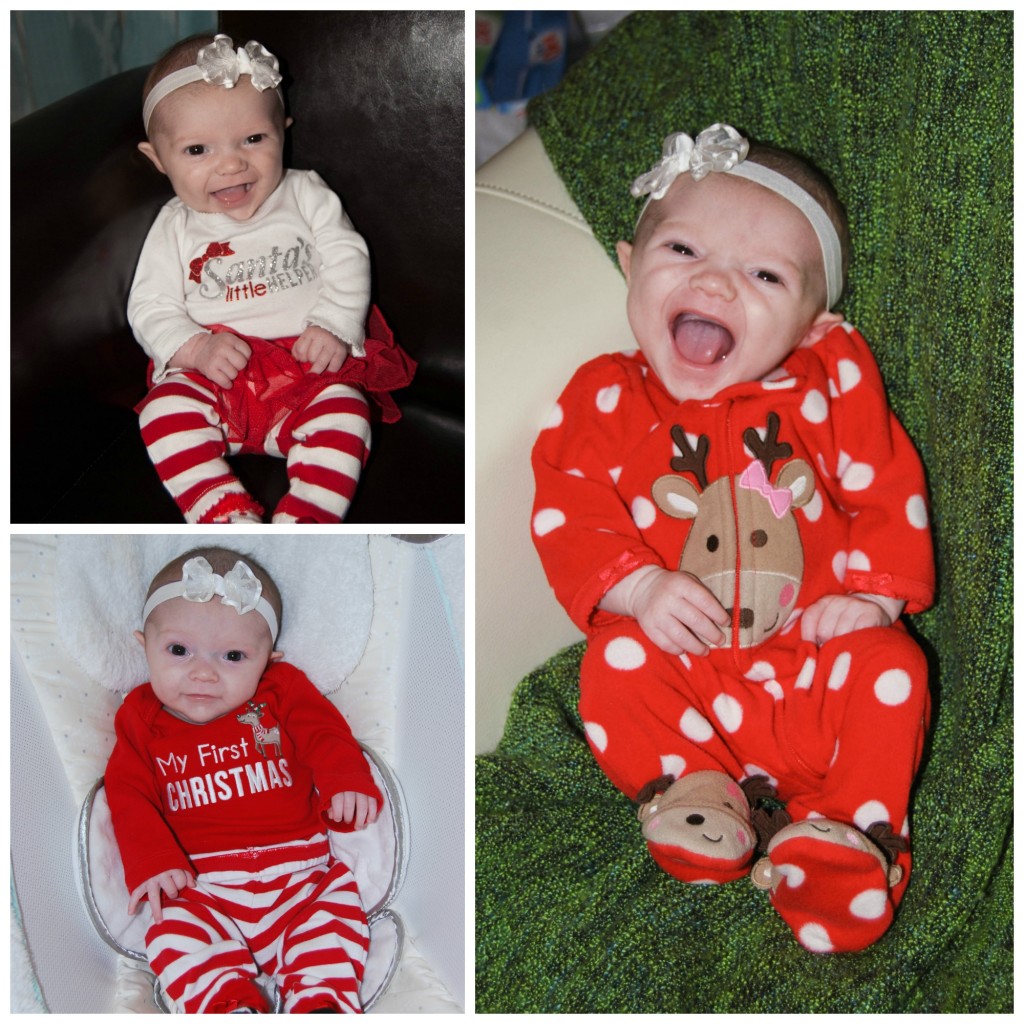 I hope you all had a Merry Christmas! I hope you don't mind, but I've taken a bit of a break for the holidays from posting recipes.  We are blessed that Adam usually saves up some vacation time and takes off from Christmas through New Year's and we have lots of family time.  In light of that I thought I would share with you about our Christmas festivities. We had a wonderful 1st Christmas with Sophie! The weekend before Christmas, we went to visit my family in Nashville and she traveled wonderfully!! We had a blast playing games and laughing hysterically.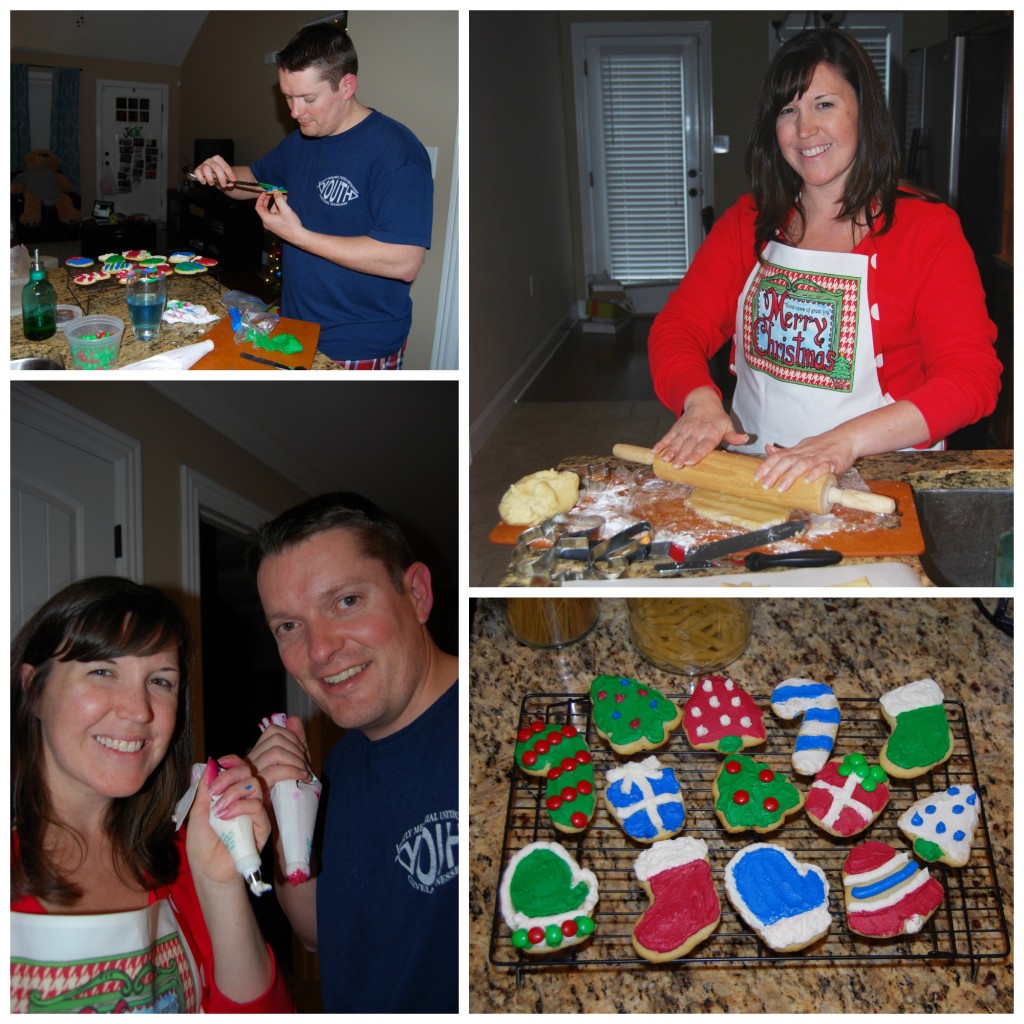 We came back and had a "pajama day." We stayed in our PJ's all day long and it was one of the best days I've had in a long time! We played games and baked and decorated sugar cookies.  We ate our traditional spaghetti dinner and went and drove around looking at Christmas lights. It was wonderful!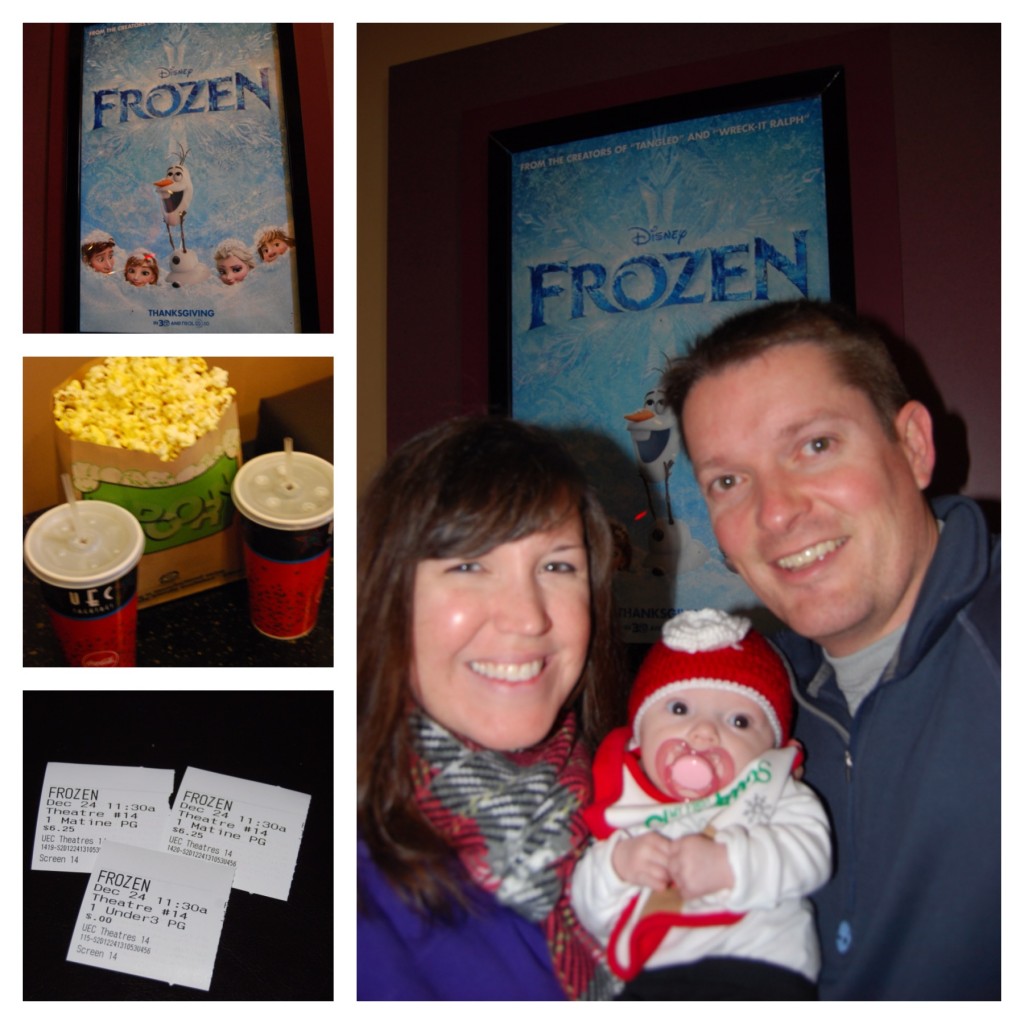 Christmas Eve we continued our tradition of going to the movies and eating popcorn for lunch, Sophie even tagged along! We went to see Frozen and it was fantastic! You definitely need to go see it! She did great and actually watched the first half of the movie.  She only got fussy a couple times and I immediately got up with her and as soon as I stood up with her on the side of the theater near the entrance she calmed down.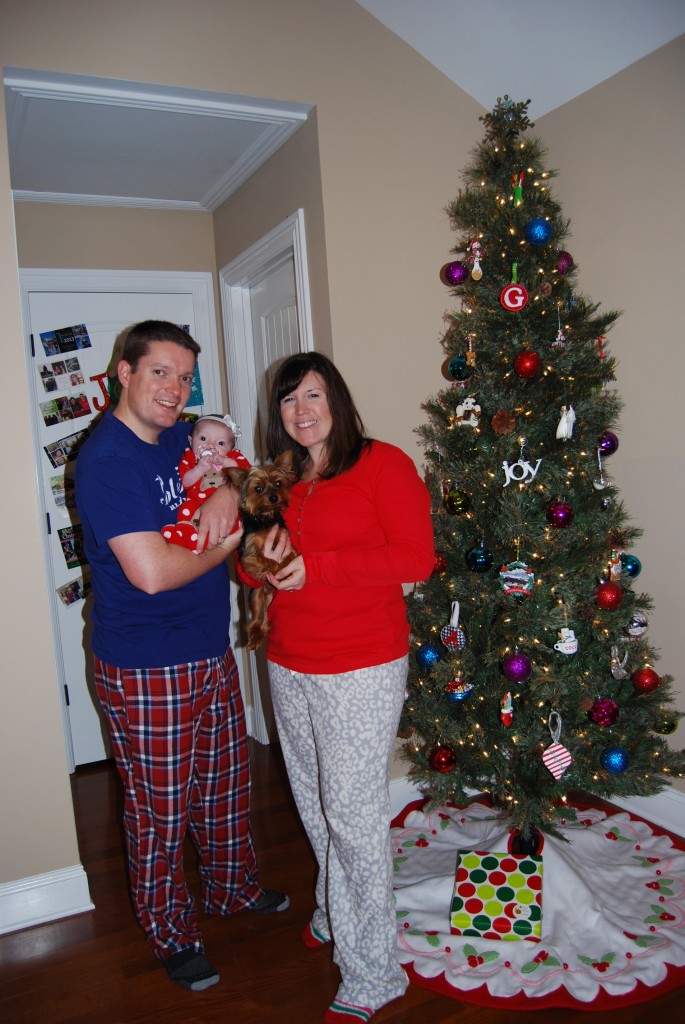 Christmas morning was so fun! Santa brought Sophie some great gifts for when she gets a little older and we had fun staging some family pictures by using the timer on our camera. 😉 And that big bear came from my cousin and has been the biggest hit of Christmas! It's so huge compared to her, it's almost as big as Adam! We headed to my mom's house and enjoyed a nice leisurely day watching Christmas movies and enjoying a delicious brunch!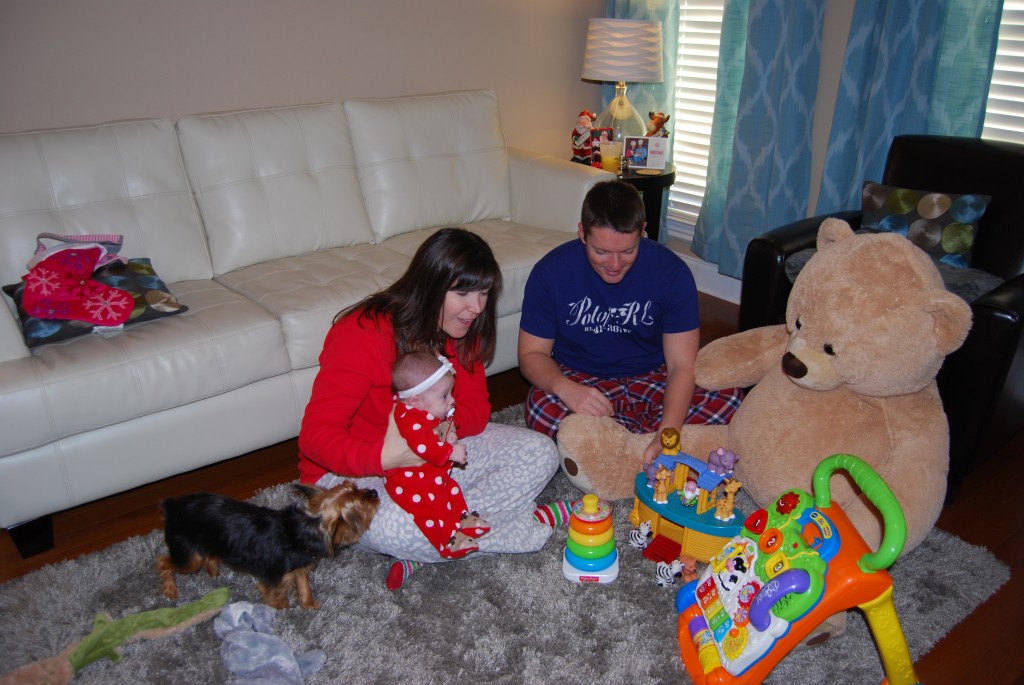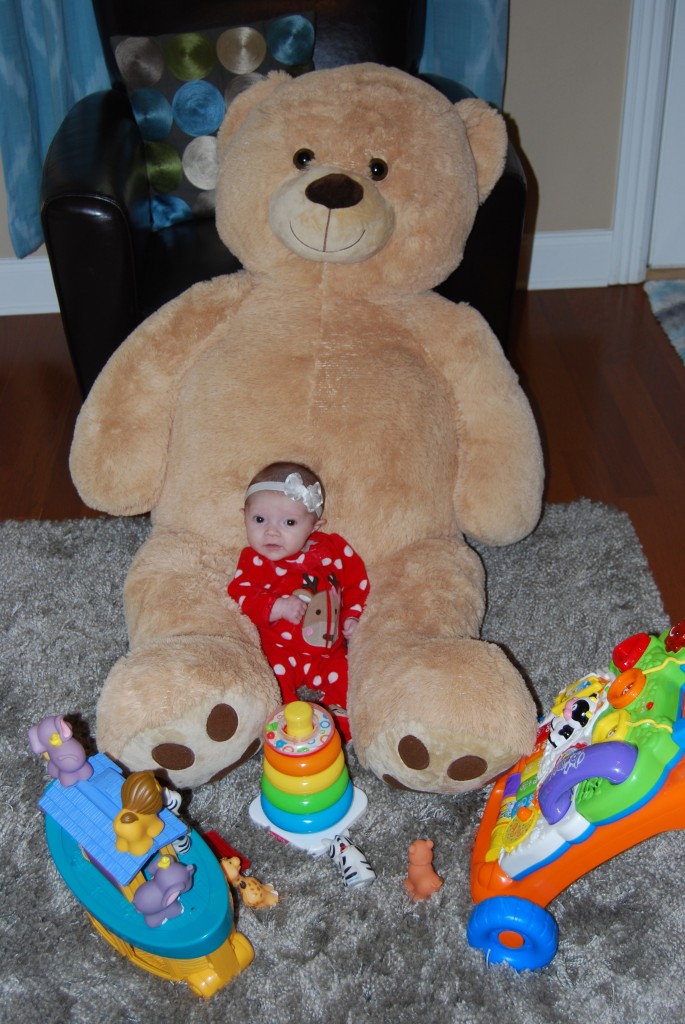 Since Christmas we've been having some great family time. We went and painted pottery, Sophie wasn't a big fan of getting her foot painted for the footprint, but it was still fun! And we've watched lots of movies and played games. What was your favorite thing you've done over Christmas break?