I was working on my list of treats to bake for the holidays and started looking through all my recipes. I came across this one from my mom and realized I had never had it before, so I thought what a perfect time to try it! You can't really go wrong with peanut butter, almond bark & chocolate! This couldn't have been easier and it created a rich, creamy, fudge like treat that everyone is sure to love.  I can't wait to put these in my holiday treat bags to give away to our friends!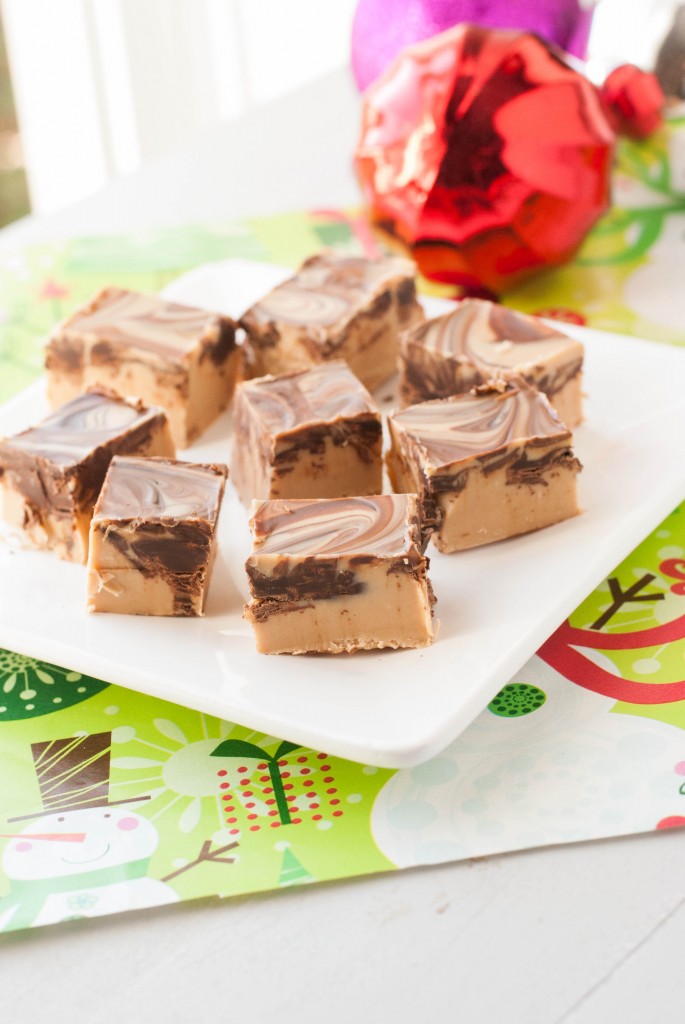 Tiger Butter
Source: My mom
Ingredients:
1 cup creamy peanut butter
16 oz. almond bark
1 cup semi-sweet chocolate chips
Directions:
Line a 8 x 8 or 9 x 9 glass baking dish with wax paper, set aside.
Place water in a small pot and bring to simmer.  Place double boiler over top. Add the peanut butter and almond bark to the double boiler.  Stir until melted and smooth.  Pour into prepared dish.
In a microwavable dish, add chocolate chips.  Microwave in 20 second increments, stirring in between each, until melted and smooth.  Drop melted chocolate over top of the almond bark mixture by spoonfuls and using a knife or spatula to swirl it all together to create a marbled look.
Place in refrigerator until set.  Remove from refrigerator, peel off wax paper and cut into squares. Store in an airtight container.  Can store at room temperature or in the refrigerator.