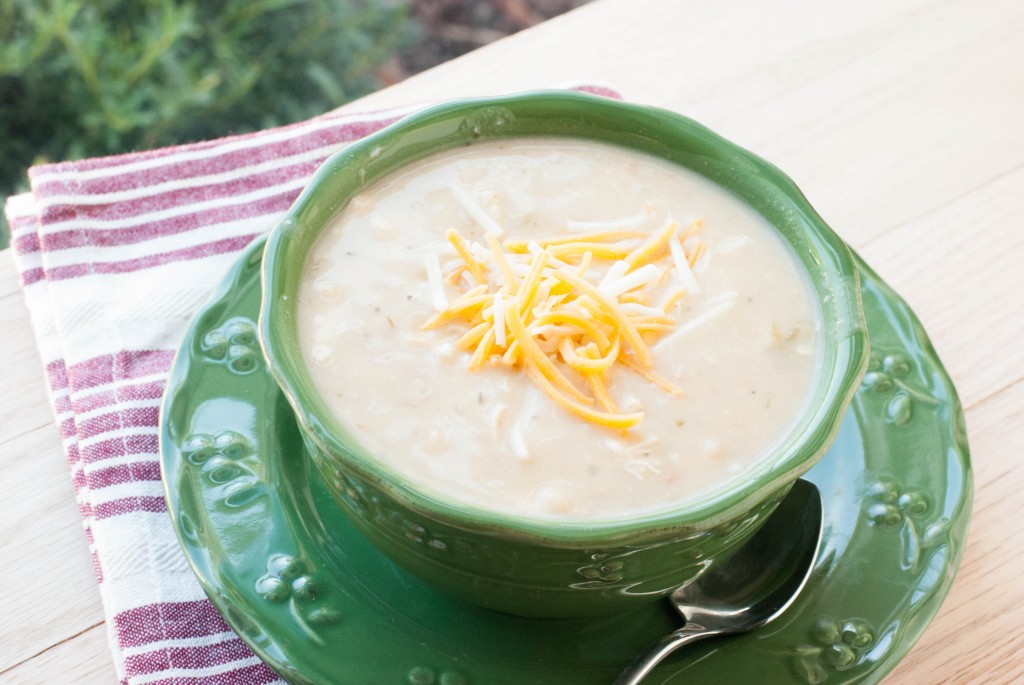 Need an easy one pot meal to warm you up on these cold wintry nights? This is just the thing! So savory and comforting and delicious! This chili will warm you from the inside out.  Best part is that it's so easy to make and you just throw everything into one big pot and stir every so often. It's a great meal to make while you are getting your last minute preparations together for Christmas.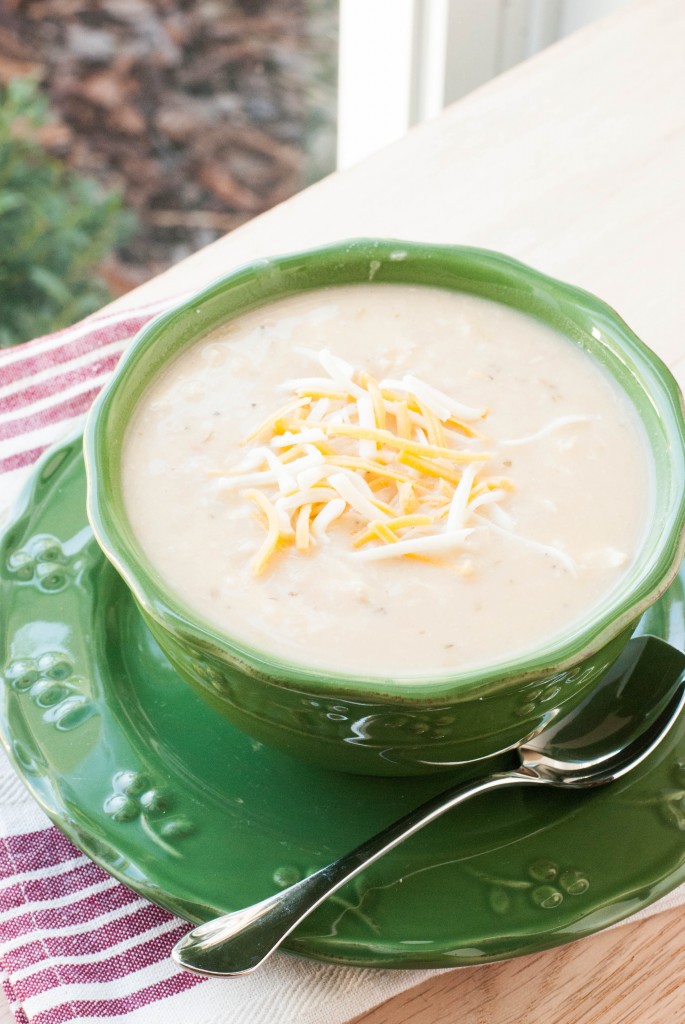 This is my mom's recipe and the first time I made it years ago, I added in the cheese too early and didn't stir the pot often enough and the bottom got burned.  Which wouldn't have been so bad except I scraped the bottom with the spoon and it got stirred up into the soup.  Worst part is Adam & I still tried to eat it and all you could taste was the burnt flavor. Ever since I can not get him to try it again.  Well, I was making dinner for my mom & stepdad and brother and I decided to make this for them. My little way of sneakily getting Adam to try it again.  He actually liked it! I think he still may have a few bad memories from the first time but I think I won him over, haha! I can't wait to make this chili again!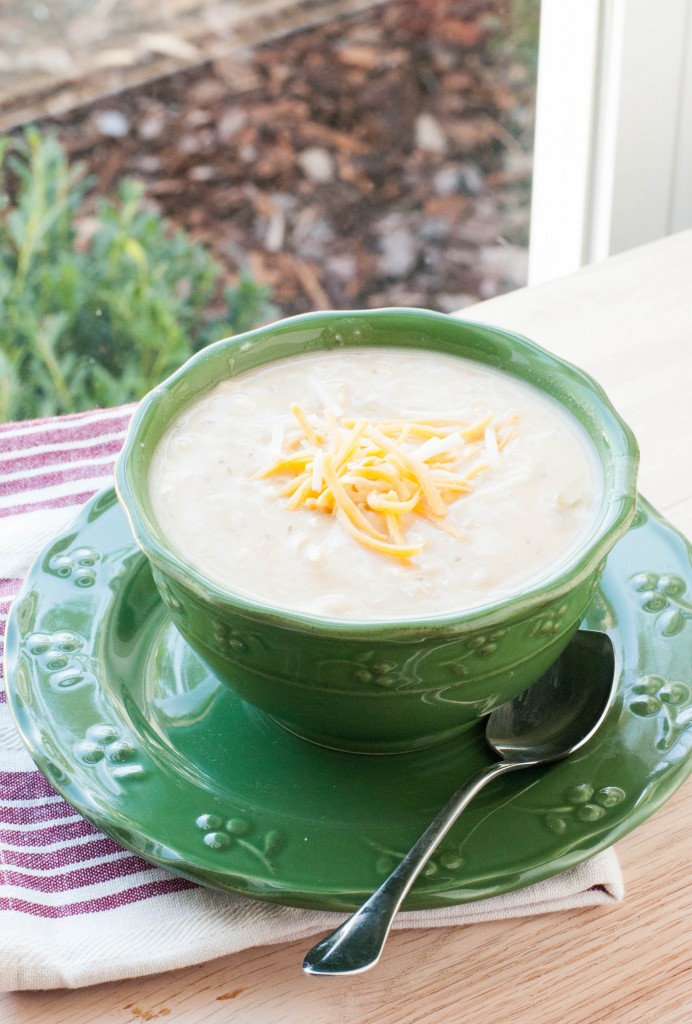 White Chicken Chili
Source: My mom
Ingredients:
2 to 3 large chicken breasts, cooked & shredded
3 (14.5 oz.) cans low sodium chicken broth
1/2 medium onion, chopped
4 cloves minced garlic
1 can mild chopped green chiles
2 tsp. ground cumin
1 1/2 tsp. dried oregano
1/4 tsp. freshly ground black pepper
3 (16 oz.) cans Great Northern Beans, undrained
1 can cream of chicken soup
3 cups shredded Colby Jack cheese, divided
Directions:
In a large stock pot, add chicken, chicken broth, onions, garlic & chiles.  Stir to combine.  Add in cumin, oregano, & pepper, stir well.  Add in great northern beans (don't drain them) and cream of chicken soup.  Stir to combine.
Bring mixture to a boil, then reduce heat and simmer for 45 minutes to an hour, stirring every so often.  After soup is fully heated through, add in 2 cups of cheese and stir to distribute. Heat chili until cheese has melted and it has thickened up slightly.
Use remaining cheese for garnish. Can also serve with oyster crackers & sour cream if desired.