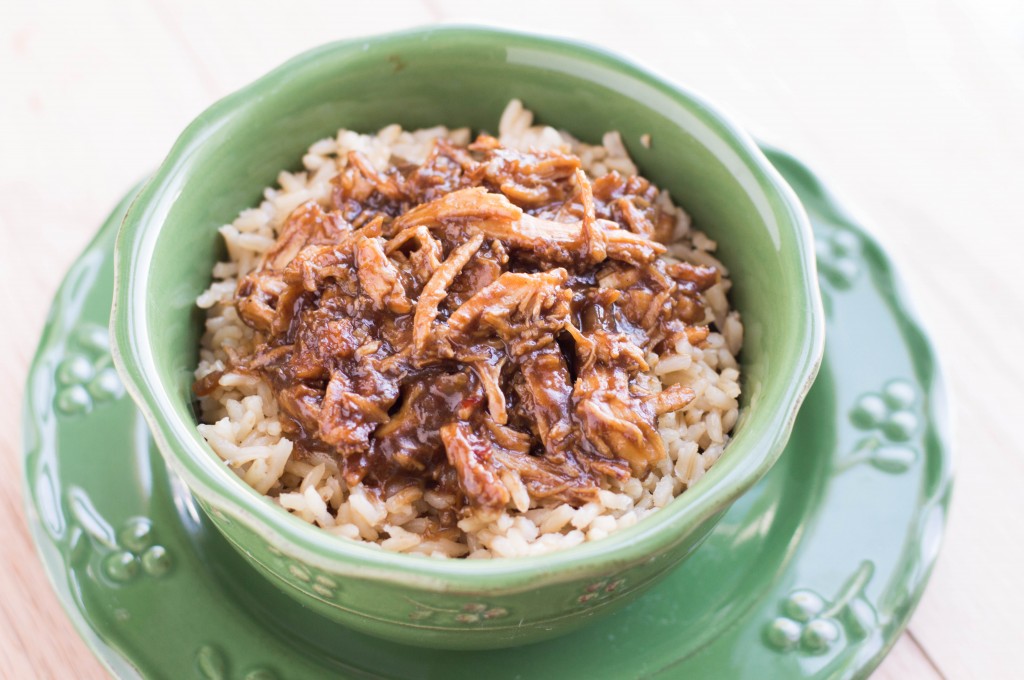 As is most of the country, we are in a deep freeze here in the south. I'm so thankful and blessed that we weren't stuck out in the snow! I feel so bad for all those that were stranded!! Since it was snowing outside, I wanted some comfort food, but I didn't want it to be time intensive so we could get out and enjoy the snow.  This definitely fit the bill! It's just what the name says, sweet and sticky and super comforting! Plus you can throw it all in the crock pot. Serve it over a bed of rice, add a salad and you have a super easy meal! And just as a side note, it's taken me forever to write this post! I've changed Sophie's outfit twice and her diaper 3 times within an hour. I promise I think she is a fountain! Now I remember why I always write my blog posts during her naps, haha! Wouldn't trade it though!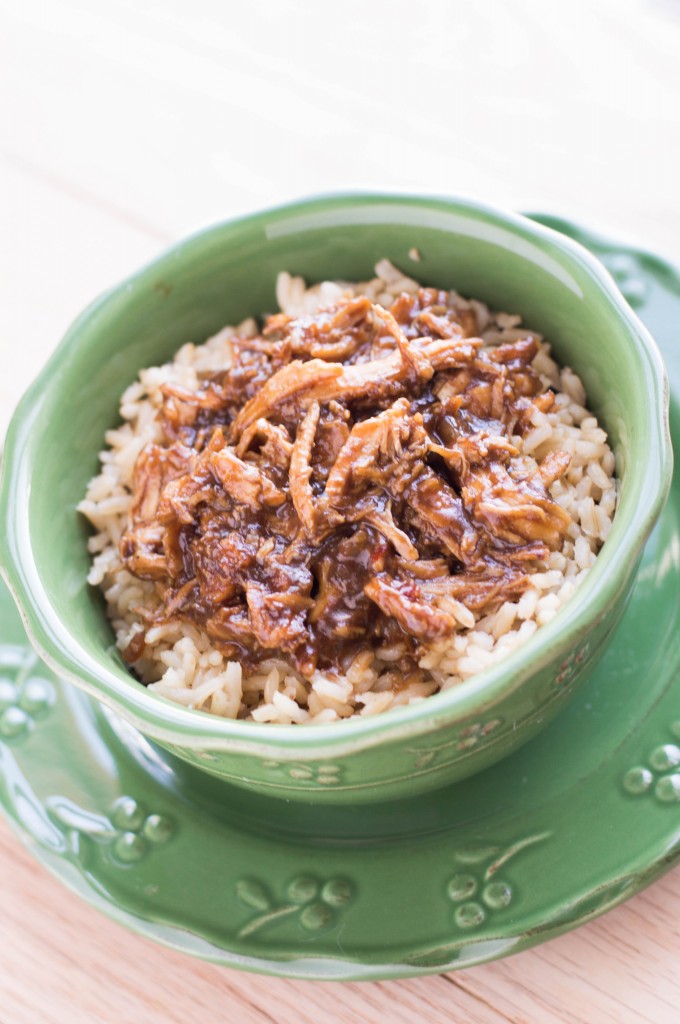 Crock Pot Sweet & Sticky Chicken
Source: Comfort of Cooking, originally Six Sister's Stuff
Ingredients:
3 to 4 large chicken breasts
salt & pepper
1/2 cup onion, chopped
2 cloves minced garlic
1/2 cup honey
1/4 cup ketchup
1/2 cup low sodium soy sauce
2 tbsp. extra virgin olive oil
1/4 tsp. red pepper flakes
4 tsp. cornstarch*
1/3 cup water
2 packets minute rice or brown rice
2 to 3 green onions, chopped (optional)
Directions: 
Add chicken to crock pot & sprinkle with salt & pepper.
In a separate medium sized bowl, whisk together onion, garlic, honey, ketchup, soy sauce, olive oil, & red pepper flakes until fully incorporated.  Pour into crock pot.  Cook on high heat for 2 hours (or you can cook on low for 3 to 4 hours).
After cooking, remove chicken from crock pot and place on a large plate or cutting board.  Using two large meat forks, shred chicken, set aside.
In a small bowl, add the 4 tsp. corn starch & 1/3 cup water.  Stir together until dissolved.  Pour into crock pot and stir until incorporated. Cook on high for 8 to 10 minutes, until sauce has thickened. Add chicken back to sauce and stir to completely coat the chicken.  Place crock pot on warm until ready to serve.
Meanwhile, prepare your rice according to package directions.
Serve chicken over rice and top with green onions if desired.
Notes:
*I was out of cornstarch and used 4-5 tsp. flour instead and it worked great.