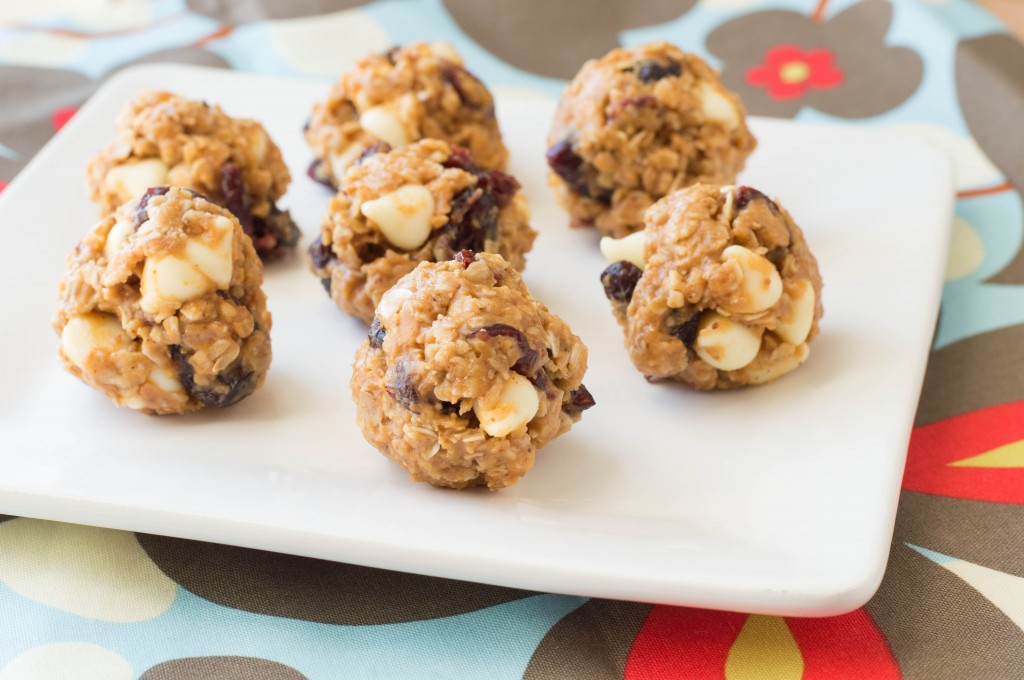 I've seen little energy bites all over the blogosphere. I thought I would put a different twist on them and do a white chocolate & cranberry version.  These were so good and so addictive! I kept myself to eating just two for a snack, but I can't wait to have more tomorrow! They are packed full of good things and are surprisingly filling! Such a great snack that you and your family will love.  They are super easy to put together too!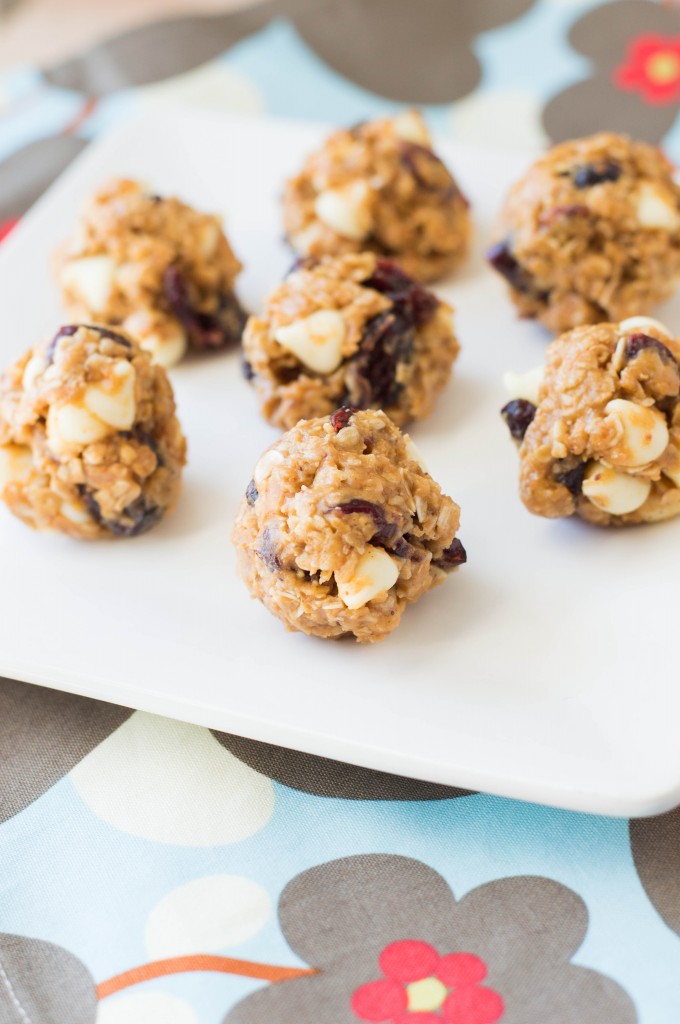 White Chocolate Cranberry Energy Bites
Source: Slightly adapted from Fearless Homemaker, originally smashed peas and carrots
Makes 20 to 25 Bites
Ingredients:
1 cup oats
1/2 cup peanut butter
1/3 cup honey
1/2 cup white chocolate chips
1/2 cup dried cranberries
1 tsp. vanilla
pinch cinnamon
Optional: 1/2 cup ground flaxseed & 1 cup coconut flakes (I omitted both of these)
Directions:
In a medium bowl add all ingredients.  Stir together until fully incorporated.  Roll into tablespoon sized balls.* You can also scoop them with a small cookie scoop for less mess. Place on a cookie sheet lined with wax paper. Refrigerate balls for approximately 30 minutes until set.  Place in an airtight container and store in the refrigerator.
Notes:
*If dough is too soft to work with, place dough in refrigerator for a bit before rolling into balls. If you do this, you don't have to let them set for 30 minutes before storing.
**Can make with lots of different add-ins: chocolate chip instead of white & raisins instead of cranberries, possibilities are endless.
***Also, I omitted the flaxseed & coconut flakes because I made these spur of the moment and had neither on hand and they tasted great that way, but feel free to add them in if you have them on hand. I'm sure they would enhance the flavor and round out the consisitency.