Valentine's Day is almost here! Are you planning anything special for you & your valentine or planning a fun girl's night? We are going to have a romantic dinner in with Sophie, haha! But seriously I do have a special dinner at home planned and we will probably watch the Olympics. What says Valentine's more than Red Velvet? I thought I would share some delicious red velvet treats you could make for your Valentine or for your kids to take to their Valentine's parties at school. I have one more coming your way on Thursday for a last minute easy idea that takes no time!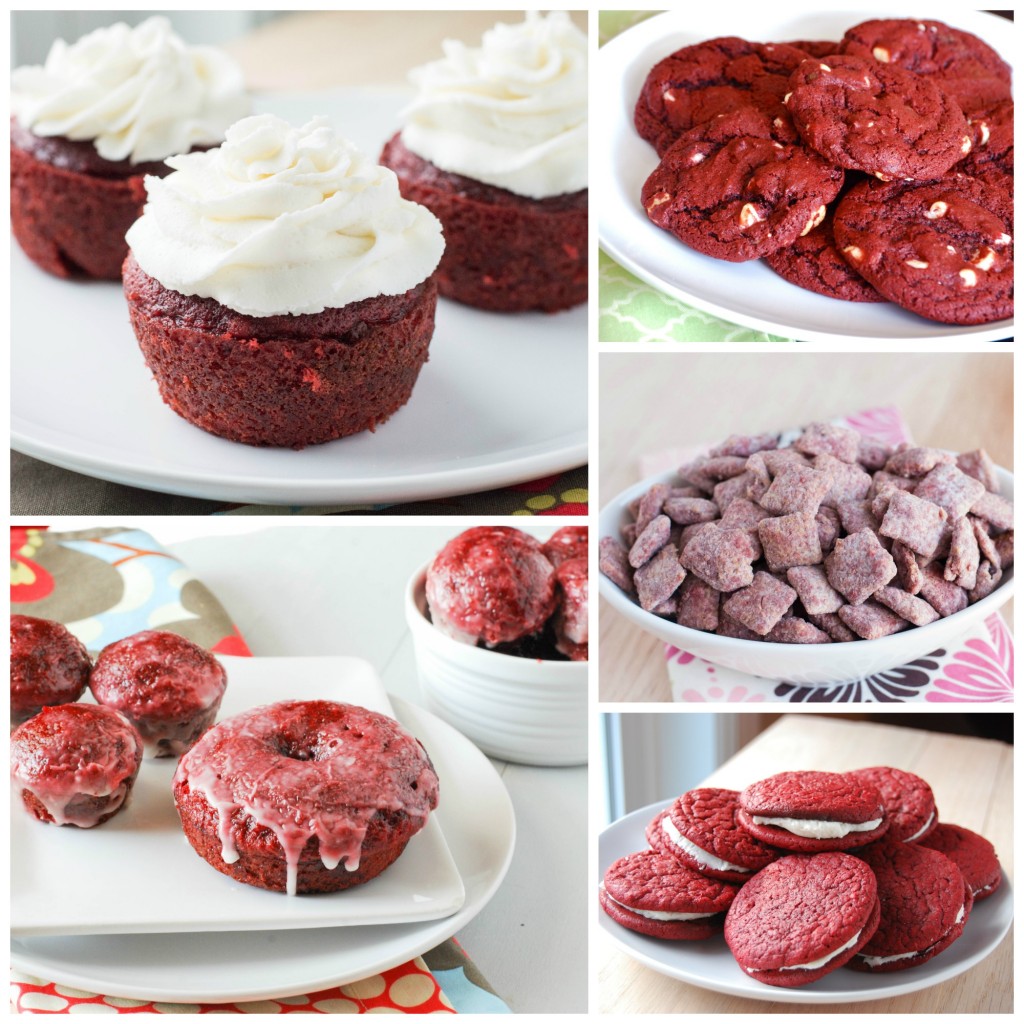 Red Velvet White Chocolate Chip Cookies
Glazed Baked Red Velvet Donuts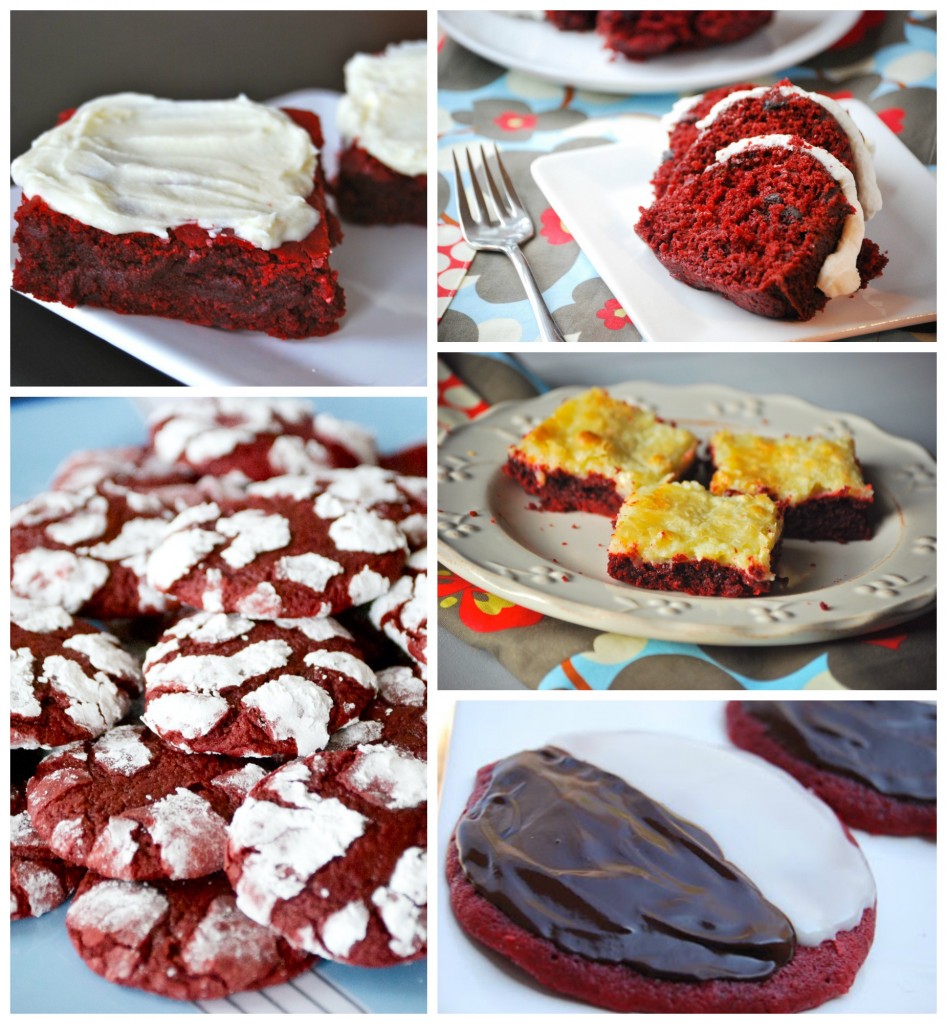 Red Velvet Brownies with White Chocolate Buttercream
Red Velvet Chocolate Chip Bundt Cake
Red Velvet Black & White Cookies
Also, here's some dinner & dessert ideas for a romantic dinner that I posted last year at Valentine's!