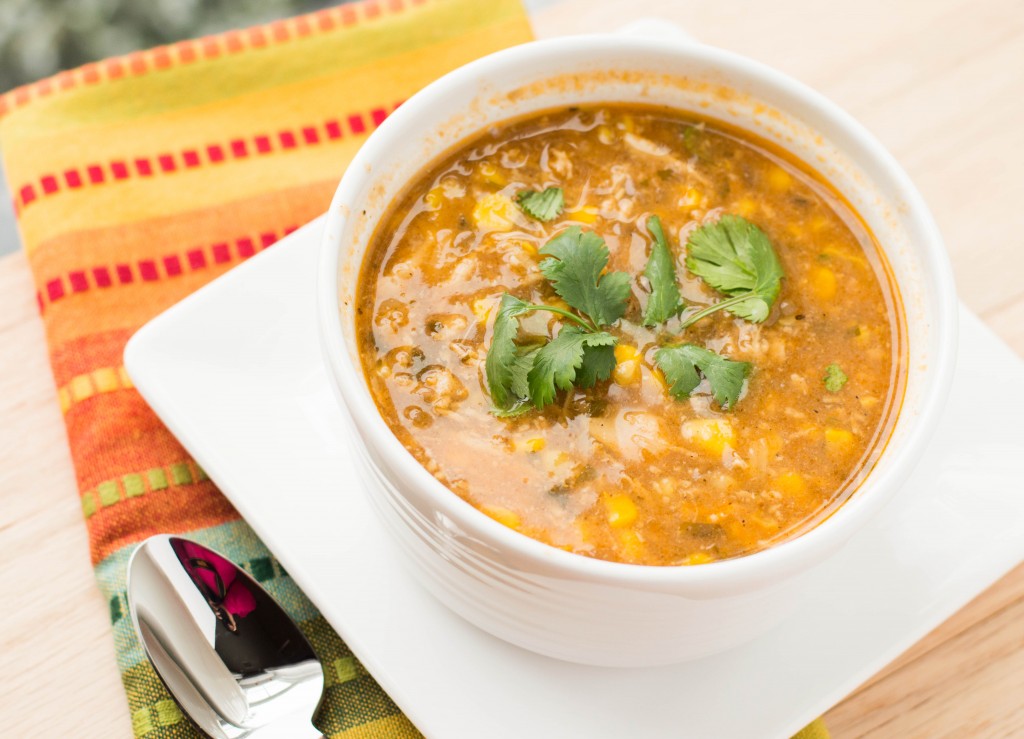 So I know this may sound like a bazaar soup, but it truly has all the flavors of a bbq chicken pizza, especially topped with a little cheese! This was a super easy weeknight meal and Adam really loved it! I loved that it mostly contained pantry staples too, so it's a great meal if you've forgotten to go to the store. Definitely a fun twist on traditional soup to warm you up during this polar vortex!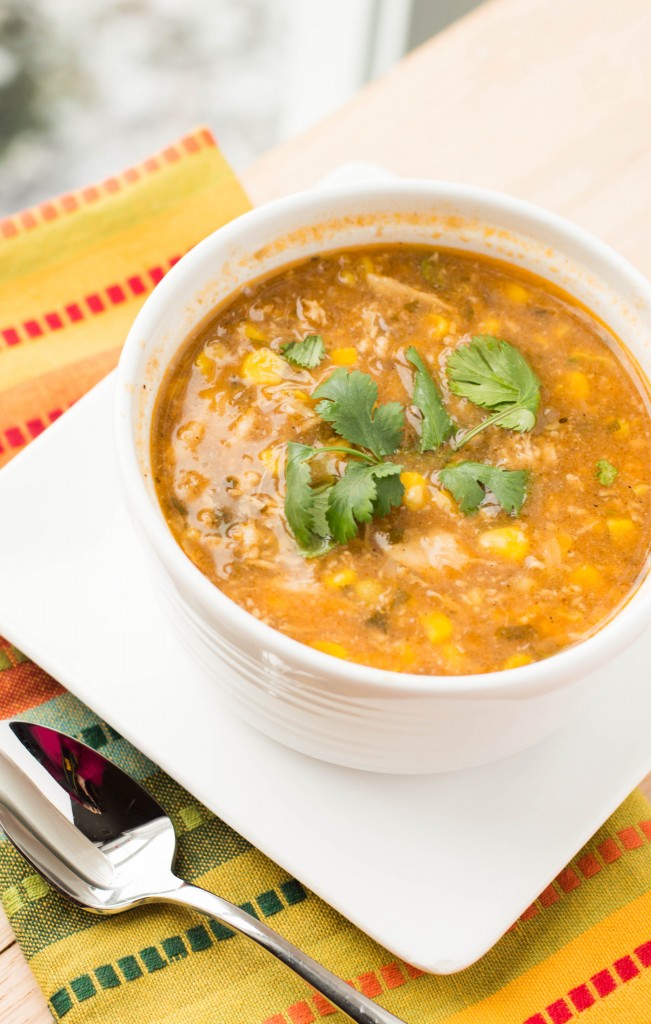 BBQ Chicken Pizza Soup
Source: Tidy Mom, originally Picky Palate
Serves approximately 4
Ingredients:
1 tbsp. extra virgin olive oil
1/4 cup red onion, chopped
2 cloves garlic, minced
1 can whole kernal corn, drained
2 large chicken breasts, cooked & shredded
1 1/2 cups chicken broth
1/2 cup bbq sauce
1/2 tsp. salt
1/4 tsp. freshly ground black pepper
1/4 tsp. garlic powder
1/4 cup fresh cilantro, chopped
1/4 cup shredded cheddar cheese
Directions:
In a medium pot, add olive oil and heat over medium heat.  Add onion and cook for 2 to 3 minutes, until slightly translucent. Add garlic and cook 30 seconds more.
Add in corn & chicken, stir to incorporate. Add in chicken broth, bbq sauce, salt, pepper, garlic powder & cilantro.  Stur to combine.
Reduce heat to low and cook for 10 minutes, until completely heated through. Pour into bowls & top with the shredded cheese, if desired.