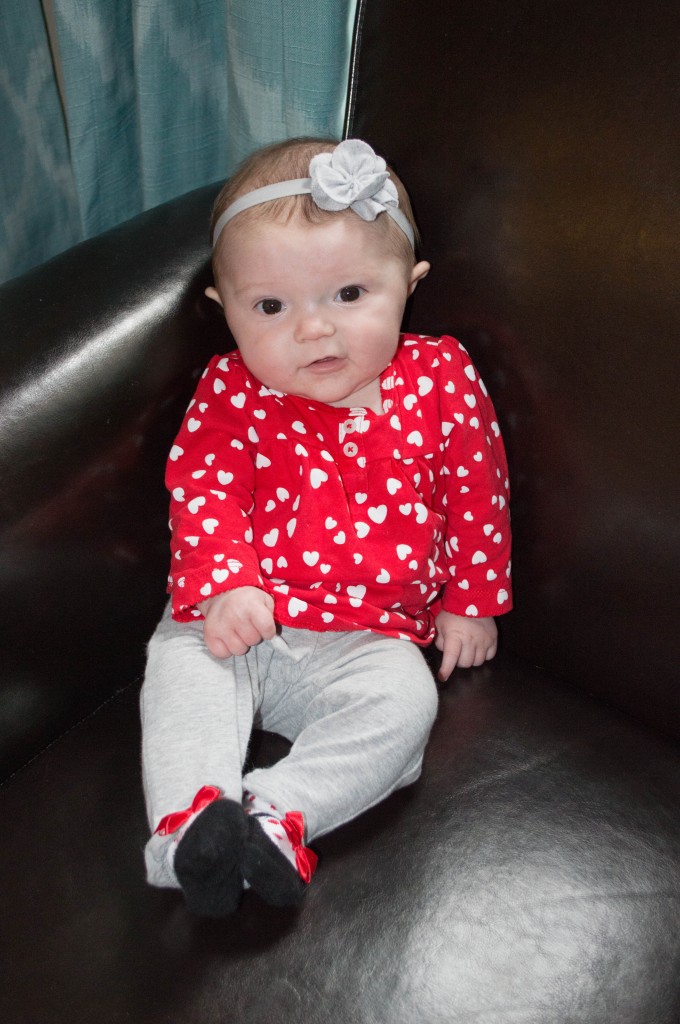 So sorry I don't have a recipe for you today!! I have been under the weather this past week and I haven't been cooking very much except to make some easy recipes I've shared before. I hope you all will forgive me, I've brought a peace offering of cute pictures of Sophie, haha 😉 I promise to have new delicious recipes for you next week!
Sophie is doing great! She's a little over 11 lbs and 22 inches long, a little petite for her age, but she has grown so much even in just the past month! She is really starting to laugh a lot, if you follow me on instagram you saw this video, but here it is in case you missed it.  She just got so tickled and it was so cute!

She is starting to turn on her side more and I think she is really close to rolling over. She has started teething so she's hasn't been quite her usual happy self. Mommy is ready for those two bottom teeth to poke through! She's definitely interacting with her toys a lot more instead of just looking at them. A note about her Mickey below, we got that on a trip to Disney when we officially decided to start trying to have a baby.  Then throughout our infertility journey, we kept it in our bedroom as a reminder to pray for the baby we so desperately wanted. Now it is such a wonderful reminder of God's faithfulness!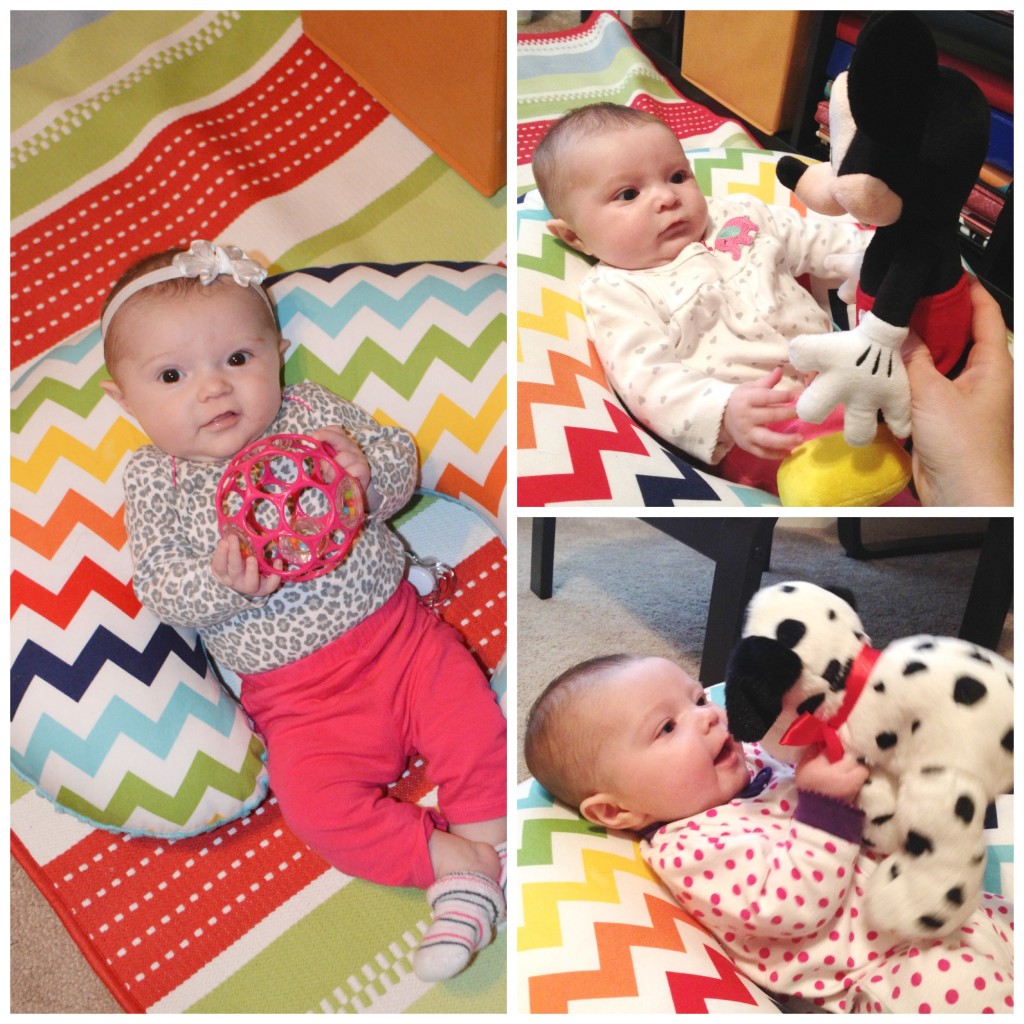 She has started saying the "b" sound and is starting to form more pronounced sounds instead of just cooing.  She has started grunting a lot when she gets upset, which she can stop anytime! It is better than crying though. Oh and as you can see in one of the pictures above, she loves to clasp her hands together which is so sweet!! Oh & she hates to wear socks! She kicks her little feet together until they finally come off.