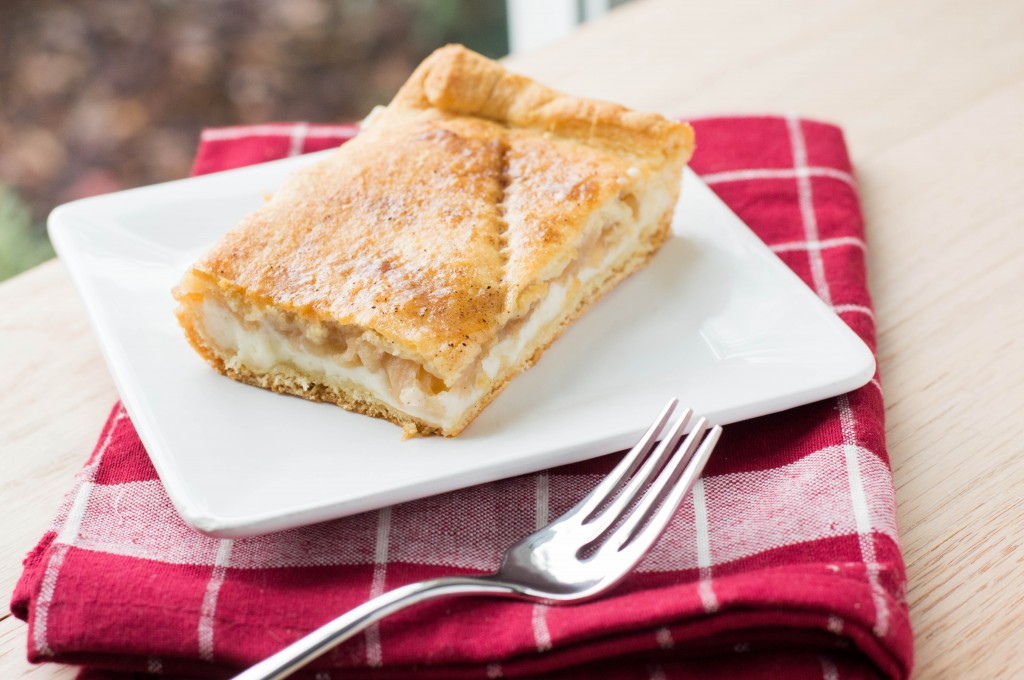 Last week my mother-in-law told me about this dessert her good friend brought her and how good it was.  She gave me the recipe, and I made it the first chance I had. Some good friends of ours just had a baby, so I decided that was the perfect reason to make this.  I saved some for Adam and also took some to my parents and they all loved it. This was so incredibly easy and everyone was raving over it!! Adam could not stop eating it. This is a great dessert but I think it would be a great breakfast item too.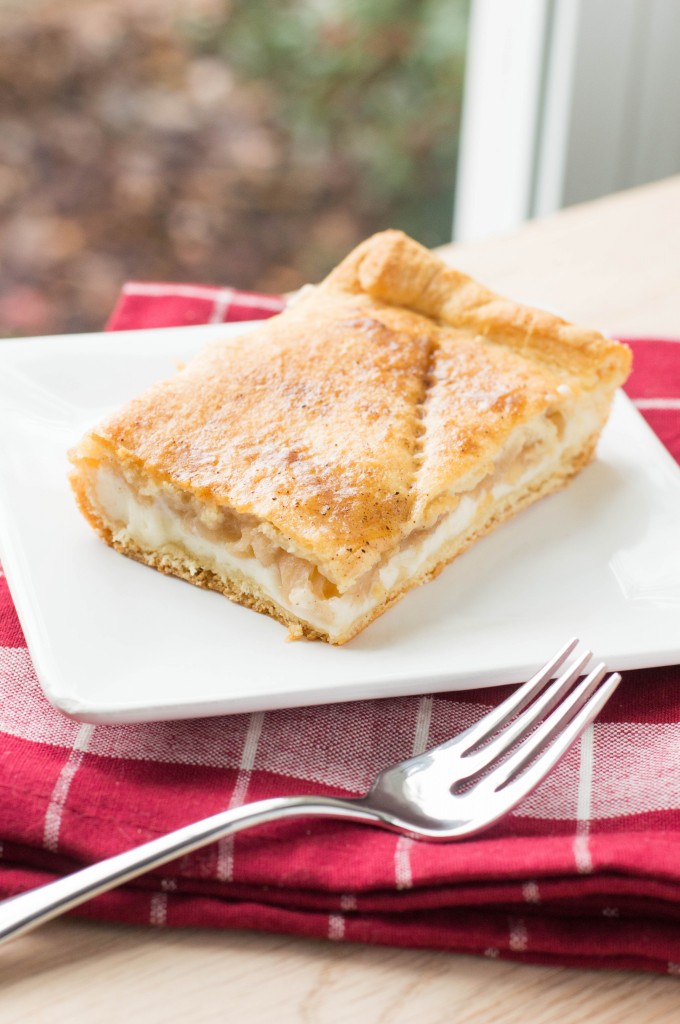 Easy Apple Strudel
Source: My Mother-in-Law's Friend
Ingredients:
2 packages store bought crescent rolls
1 1/2 (8 oz.) packages 1/3 less fat cream cheese
1 cup sugar
1 tsp. vanilla
1 (15 oz.) can fried apples with cinnamon, undrained & chopped
1/8-1/4 tsp. pumpkin pie spice*
1 tbsp. unsalted butter, melted
1 tbsp. light brown sugar
1/2 tsp. ground cinnamon
Directions:
Preheat oven to 350 degrees.  Spray a 9 x 13 baking dish with cooking spray.
Spread out one package of the crescent rolls and press into the prepared dish, completely covering the bottom of the dish & pinching together the perforated edges, set aside.
In the bowl of a stand mixer, beat together cream cheese, sugar, and vanilla until creamy and fully incorporated.  Spread cream cheese mixture evenly over top of the crescent roll layer.
Place apples & 1/8 tsp. pumpkin pie spice in food processor or blender and pulse a few times to chop finely.  Taste and stir in additional 1/8 tsp. pumpkin pie spice if necessary. Spread apples over top of cream cheese layer.
Spread out remaining package of crescent rolls and lay over top of the apples, covering completely and pinching the perforated edges together.
Melt butter and brush the top of the crescent rolls evenly with butter. Combine the brown sugar and cinnamon and sprinkle evenly over top.
Bake for approximately 30 to 35 minutes, until golden brown and set in the middle. Serve warm and store leftovers in an airtight container in the refrigerator.
Notes:
*Can use a mixture of nutmeg, cinnamon & all spice in place of pumpkin pie spice, or you can omit all together if desired.
*I bought the fried apples with cinnamon, if you buy regular fried apples just add an extra dash of cinnamon in with the apples.