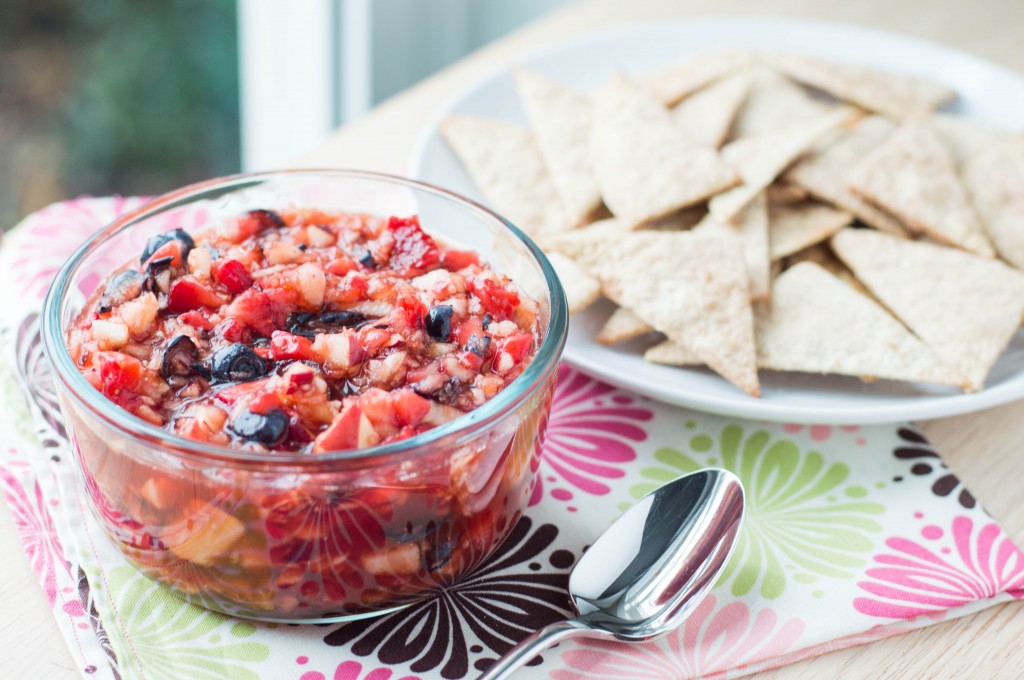 A while back I helped throw a shower for my dear friend Jennifer and one of the other girls hosting made fruit salsa.  It was so good that I asked her to send me the recipe.  I can't believe I've just now gotten around to making it! This is fabulous and perfect for parties! It goes great with these baked cinnamon chips. I'm sure you could easily sub or add in other fruits: kiwi, banana, raspberries.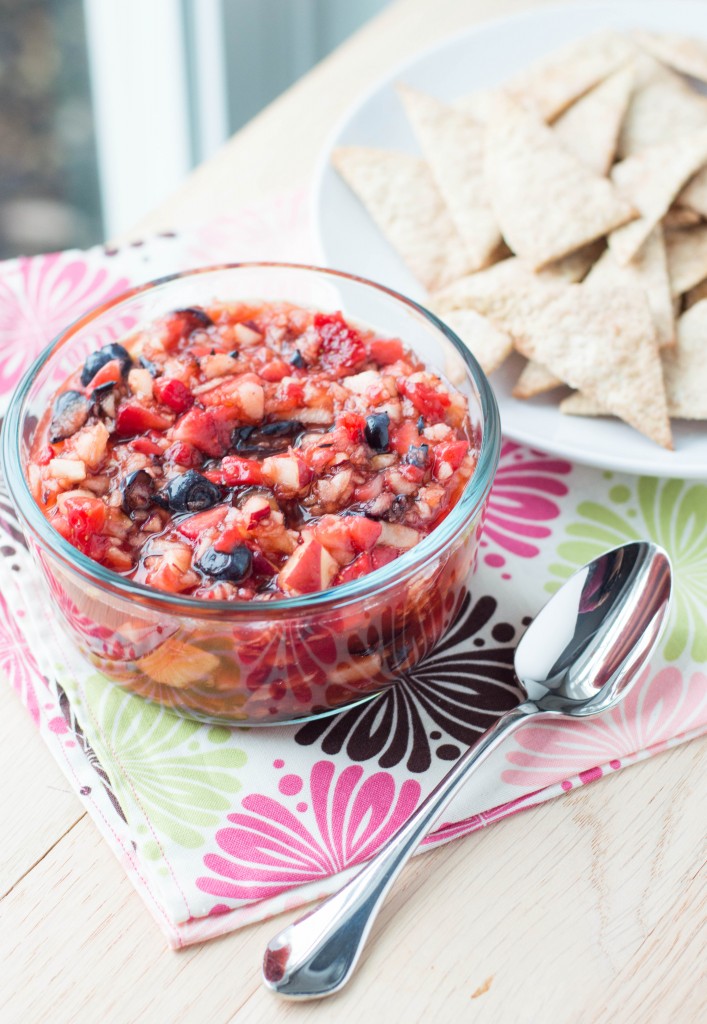 Fruit Salsa
Source: Pampered Chef via my friend Courtney
Ingredients:
1 1/2 cups finely chopped strawberries
2 apples of your choices (I used 1 gala & 1 red delicious), chopped
1/2 pint of blueberries, roughly chopped
1 tsp. orange zest
2 tbsp. orange juice
2 tbsp. light brown sugar, packed
2 tbsp. apple or apricot jelly
Directions:
Finely chop strawberries and place in a medium sized bowl.  Roughly chop blueberries and add to strawberries.  Dice apples and place in food processor or blender and pulse just a couple times to chop very finely.  Add to strawberries & blueberries & stir.
Add orange juice & zest & stir to incorporate. Add in the brown sugar & apple jelly and stir until fully incorporated. Cover and refrigerate for at least 15 minutes. Store leftovers in refrigerator.
Serve with Baked Cinnamon Chips