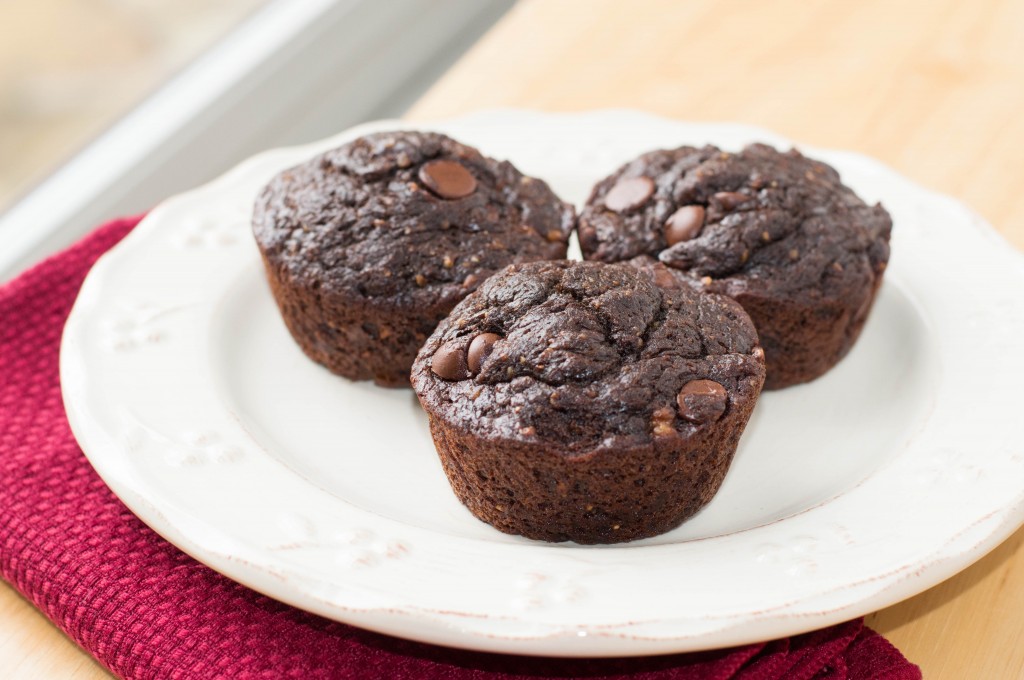 Last week Adam went on a business trip for a few days, so Sophie & I packed up and went to stay at my mom & step-dad's for a couple nights.  They just live about 30 minutes away, but it's amazing all the gear and stuff you have to pack for just 1 or 2 nights! Totally worth it though to spend time with family.  My mom has started eating very clean the past year and she also has several friends that have to eat gluten free so she heavily adapted & changed this recipe and perfected it over time until it was just right. She made them while I visited and let me photograph them so I could share them with you all.  These are rich and chocolatey and taste like a chocolate pop-tart in muffin form, which is so good!! These are a great breakfast or snack and you can't tell they are gluten free at all!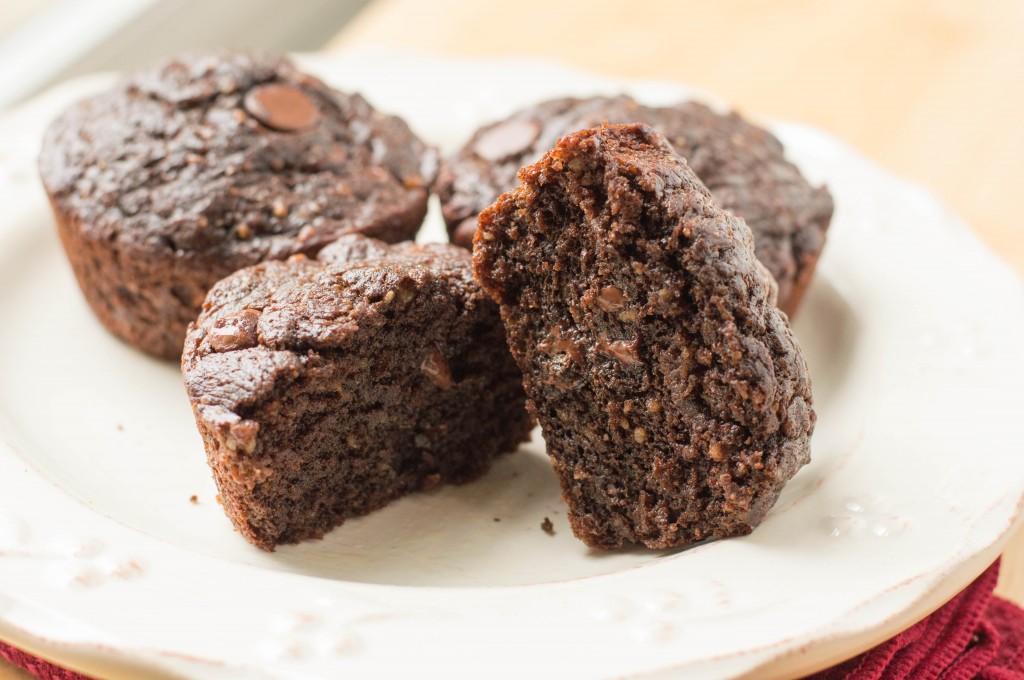 Gluten Free Chocolate Almond Butter Muffins
Source: My Mom
Ingredients:
2/3 cup coconut oil
3/4 cup almond butter
1/2 cup plus 1 tbsp. cocoa powder
1/2 tsp. powdered stevia
4 tsp. honey
1/2 tsp. baking soda
2/3 cup mashed banana
4 large eggs, lightly beaten
1/2 to 3/4 cup chocolate chips (can use gluten free mini chocolate chips)
1/2 tsp. almond flavoring (optional)
Directions:
Preheat oven to 350 degrees.  Spray muffin tin with cooking spray, set aside.
Place coconut oil and almond butter in microwaveable bowl. Microwave for 30 seconds, whisk together and microwave a bit longer if necessary. Mixture should be a pourable consistency. Whisk in cocoa powder, then add in stevia, honey, baking soda, & banana.  Stir together to fully incorporated. Add in eggs and whisk lightly until incorporated.  Add in almond flavoring and chocolate chips and stir well.
Pour batter into prepared pan, distributing evenly, filling each muffin cup approximately 2/3 full. Makes 12 muffins.
Bake for 14 minutes. *Do not over bake.* Remove from oven and within 1 minute remove muffins from baking tin and place on a plate to cool. Store cooled muffins in airtight container in the refrigerator.
Note:
Don't use muffin paper liners as it will make the muffins hold too much oil.  Add in chocolate chips just before adding batter to the pan as batter is warm and will start to melt the chips if you let set too long.