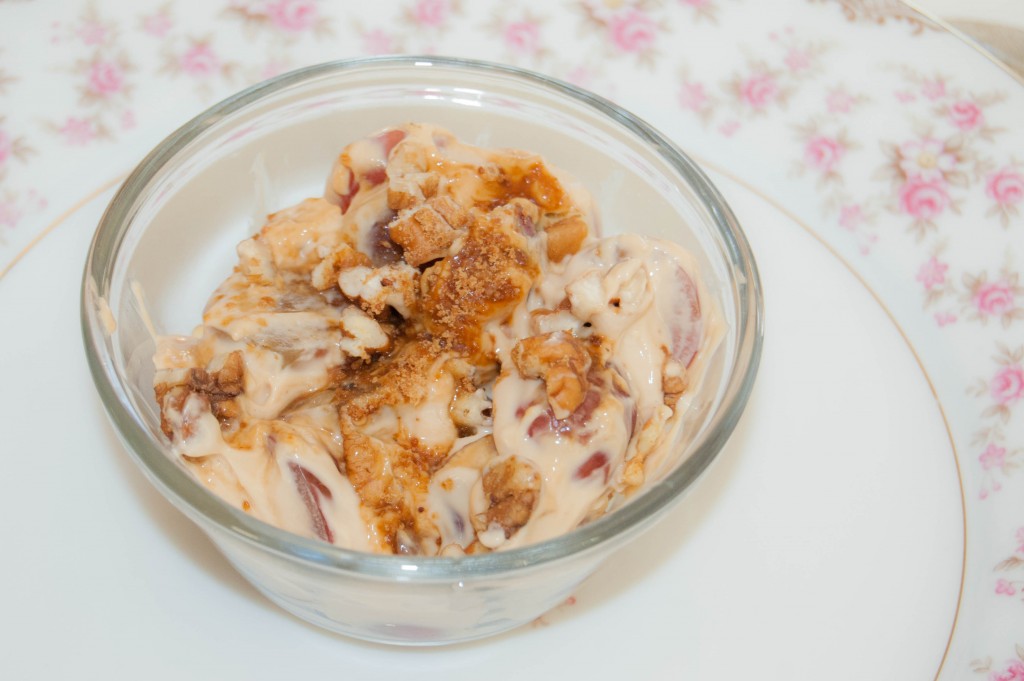 I always love this grape salad when someone brings it to a gathering. It's got a great sweet flavor and crunch from the pecans. My mom actually made this at Thanksgiving and I'm just now getting around to blogging it! So sorry for holding out on you! I had to take the pictures on the fly so they aren't the best but I just had to share this with you.  This is great for a brunch or to take to a potluck or party!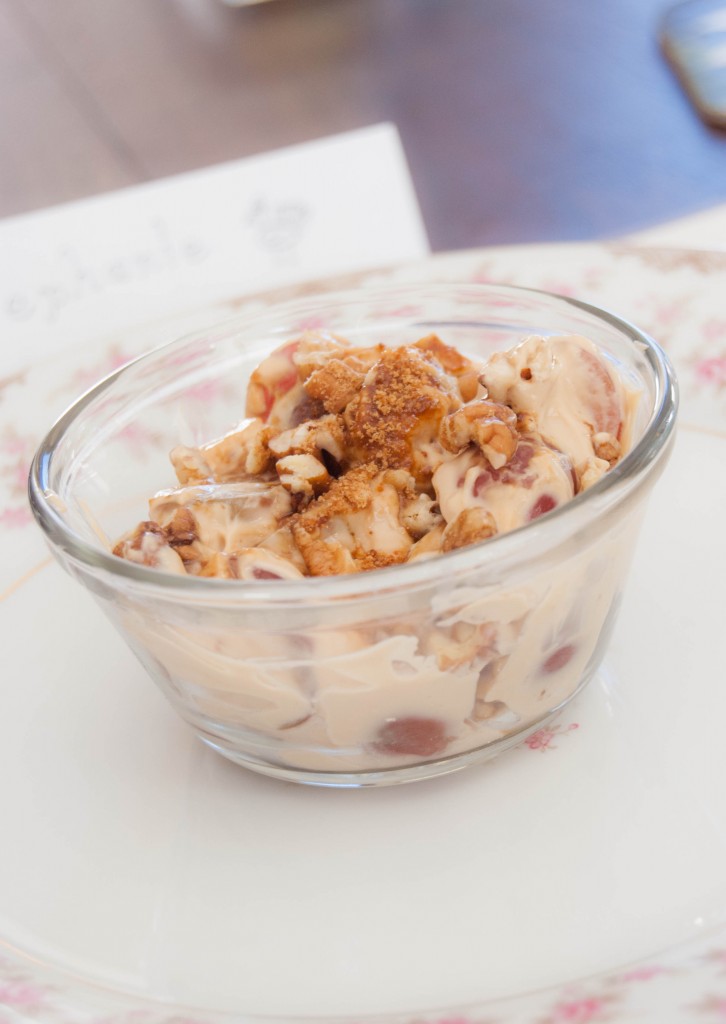 Grape Salad
Source: My Mom
Ingredients:
1 1/2 to 1 3/4 lbs. red seedless grapes
8 oz. 1/3 less fat cream cheese
1 cup light sour cream
1/2 cup sugar
1 tsp. vanilla
1/2 to 3/4 cup chopped pecans
2 tbsp. brown sugar
Directions:
Wash grapes and slice them in half vertically, set aside.
In the bowl of a stand mixer beat together cream cheese, sour cream, sugar & vanilla until fully incorporated. Remove bowl from stand and fold in grapes.
Spread mixture into an 8 x 12 or 9 x 13 glass baking dish.  Sprinkle chopped pecans evenly over top. Then sprinkle the brown sugar evenly over the pecans.  Cover and let refrigerate for at least 1 hour prior to serving.  Store leftovers in an airtight container in the refrigerator.
Note:
*My mom used coconut sugar in the cream cheese mixture so it is a little more brown in color, if you use regular sugar the cream cheese mixture should have a white color to it.