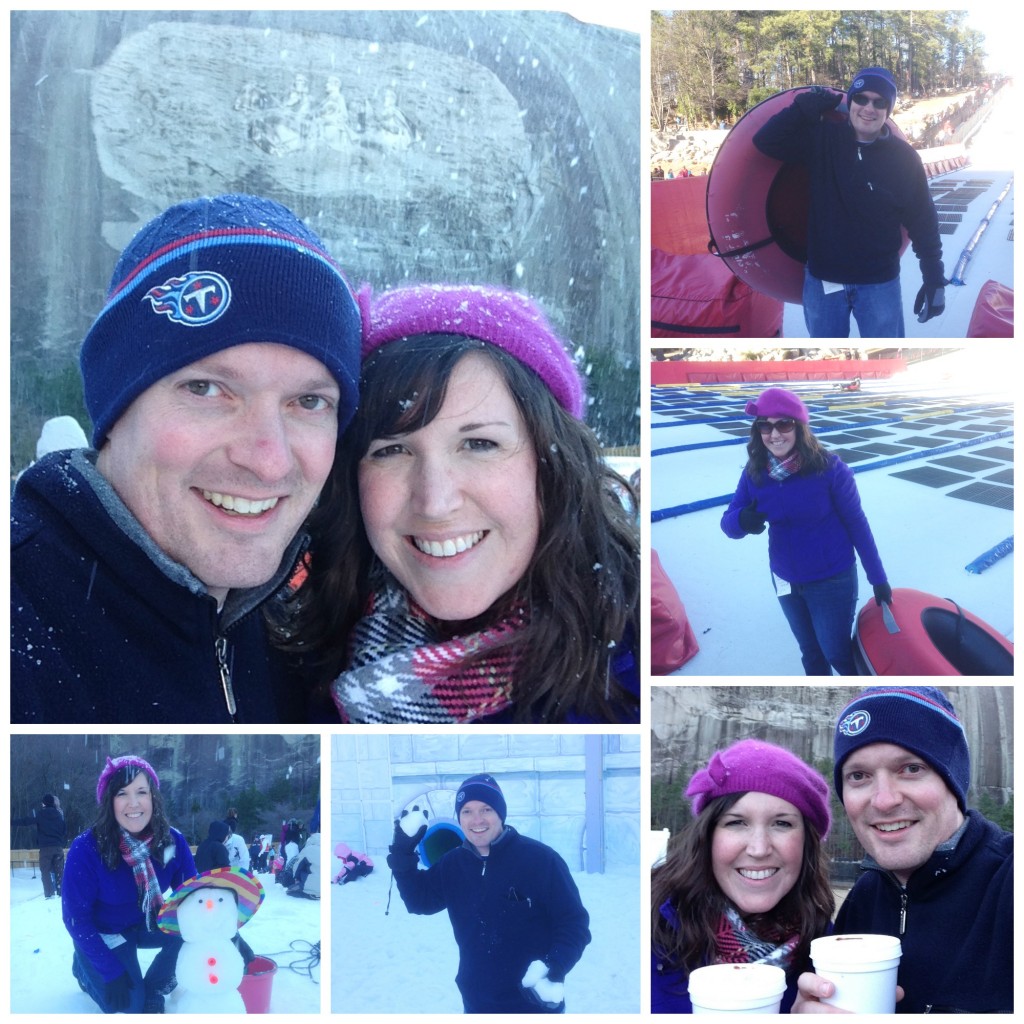 Last month we had one of the best dates we've ever had! We dropped Sophie off with her grandparents and took the day and went to Snow Mountain at Stone Mountain in Georgia. It's just about a 2 1/2 hour drive from where we live so it was a great day trip.  It was awesome! They have a snow play area that makes fake snow where you can build snowmen and throw snowballs at targets.  They also have tubing which was a blast! You reserve your tickets ahead of time online for a certain time during the day. Once your reservation time arrives you get to tube for 2 hours.  With the line (which moved really fast) we were able to go down 9 times I think.  After we walked around and drank hot chocolate.  Definitely an awesome winter activity if you live or are visiting the area.  It think they do it December through February. It's a great destination in the summer too, they have trails and a lift that takes you to the top of the mountain.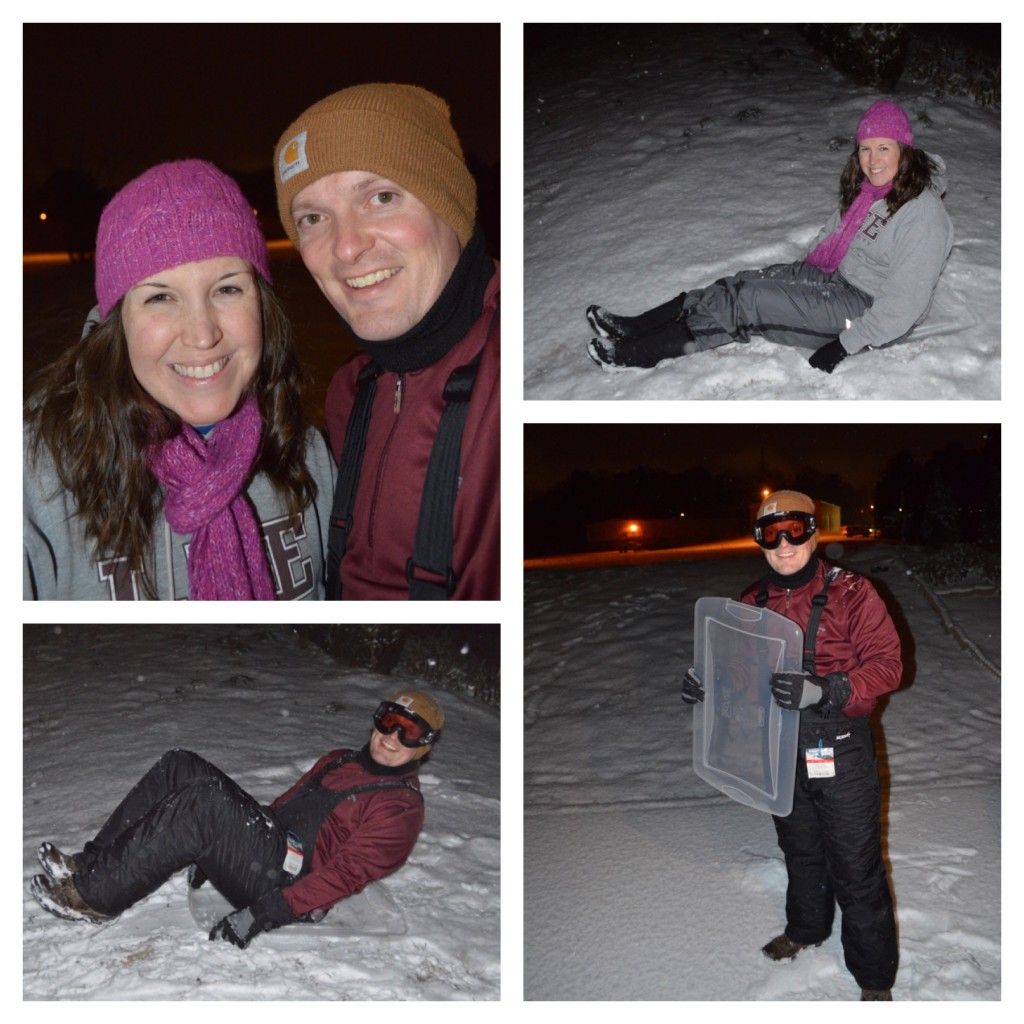 We got a small snow of a couple inches and we went night sledding in our backyard once we put Sophie to bed.  Don't worry, we came in frequently and checked the monitor.We don't have a sled so we improvised & used the lid from a plastic storage bin. Worked great!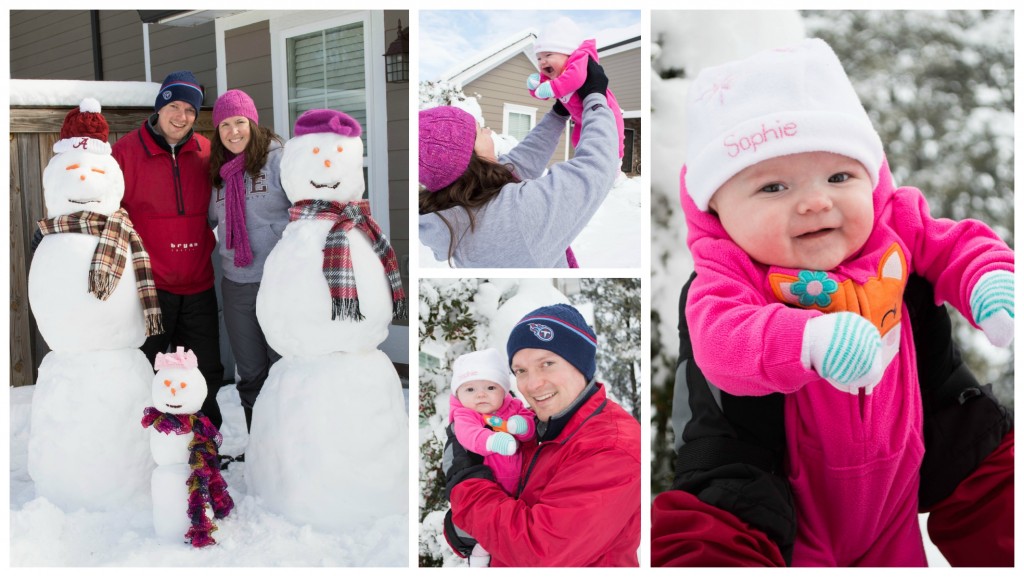 Then with the Polar Vortex moving in we got a huge snow for TN, 7 1/2 inches! We decided to build a little snow family, which was so fun! Adam had a great idea to use our trash can to collect the snow so it really didn't take too long to build them. That turned out to be a good thing because by the time we put the faces, scarves & hats on them they were starting to melt.  It was a race against the sun to get a picture of them. Almost all our snow was melted by that same afternoon, isn't that crazy! We had lots of fun playing in the snow that morning before it melted though!
I do love the snow and winter but now that it's warming up, I'm definitely getting ready for spring! What about you, are you wanting more winter or ready for warmer weather?