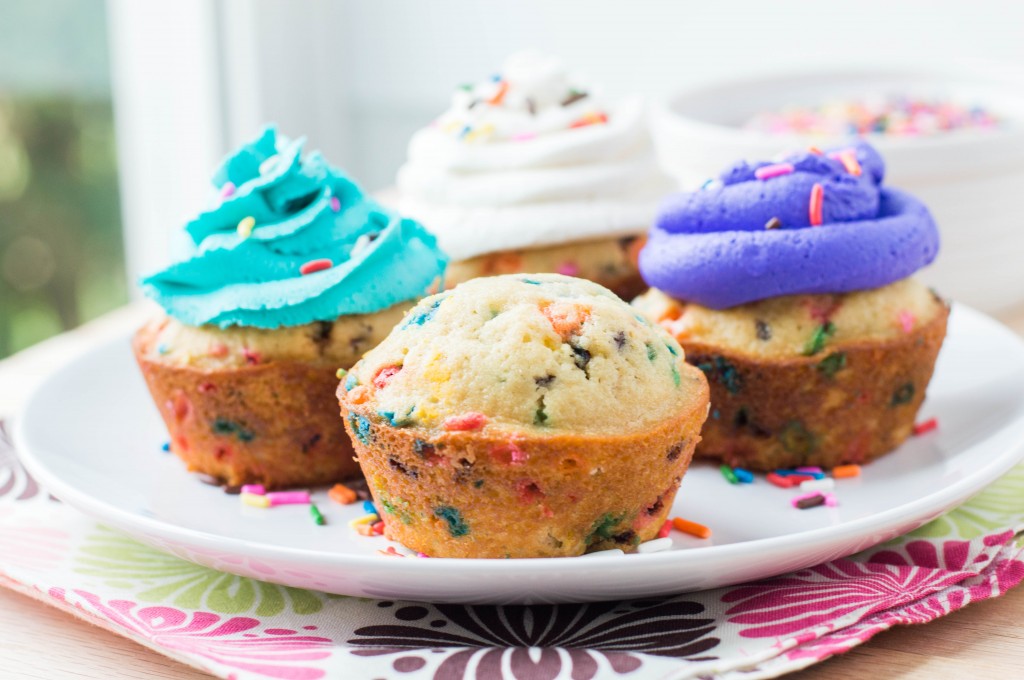 I'm back! Thanks so much for understanding and being so sweet about me taking an unscheduled break last week. My to-do list was super long and it was so helpful to just be able to focus on it. Plus my husband's birthday was Friday and we went out of town so I had to get things ready for that. Adam is crazy for cupcakes, so for his birthday I decided to make some sort of cupcakes.  He also loves bright and colorful things so I thought funfetti would be perfect.  I found the best recipe on Sally's Baking Addiction.  If you haven't checked out her blog, run over there and check it out! She has fabulous recipes and just published her first cookbook, which I can't wait to get!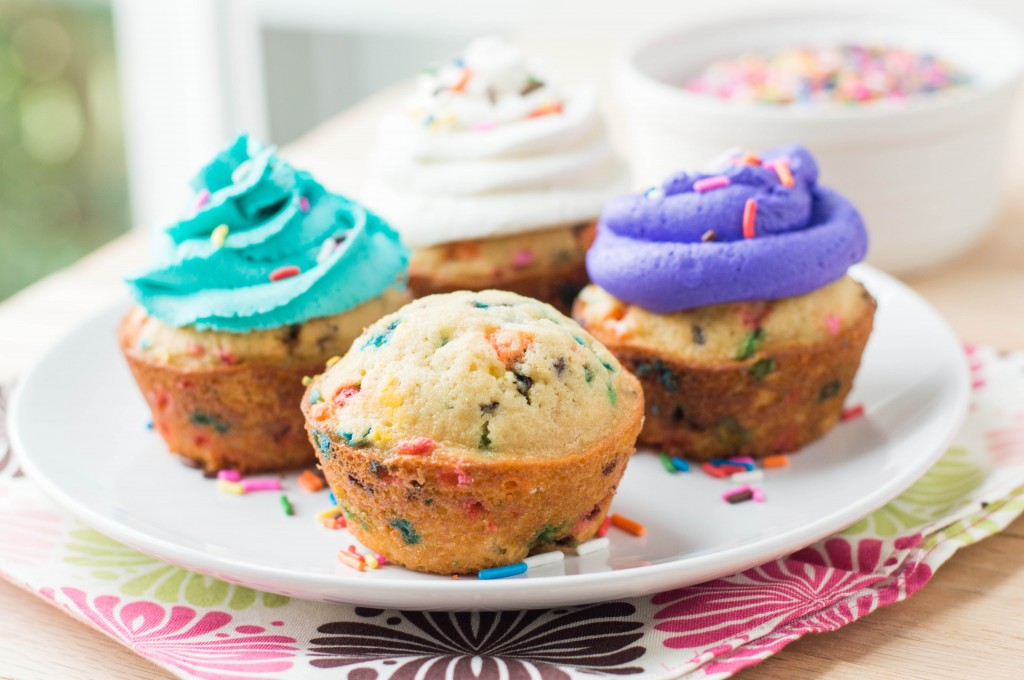 These cupcakes are amazing! So moist and flavorful and really do taste better than a mix.  And let's face it, sprinkles make everything better! I paired them with the Copycat Publix Buttercream and they were a fantastic combination. Adam absolutely loved these, and I did too! I will definitely be making these again and again.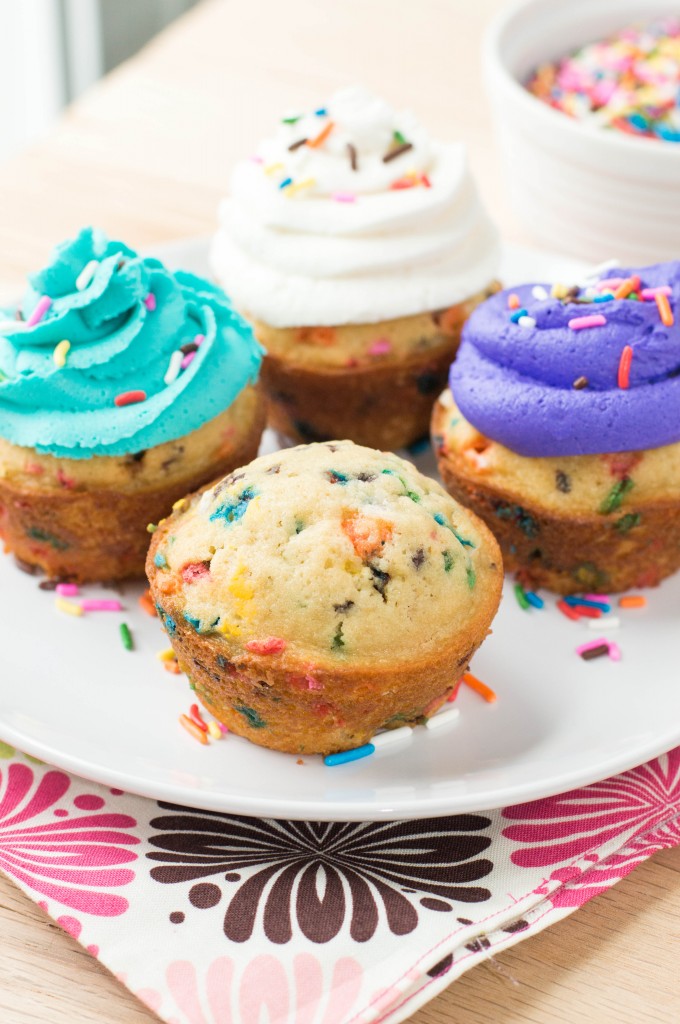 Funfetti Cupcakes
Source: Sally's Baking Addiction
Makes 12 Cupcakes or 24 mini cupcakes
Ingredients:
1 2/3 cup all purpose flour
1/2 tsp. baking powder
1/4 tsp. baking soda
1/2 tsp. salt
1/2 cup (1 stick) unsalted butter, melted
3/4 cup sugar
1/4 cup light brown sugar
1 large egg
1/4 cup sour cream (or plain/vanilla yogurt)
3/4 cup milk
1 tbsp. vanilla
2/3 cup sprinkles (not nopareils)
Your favorite Buttercream
Directions:
Preheat oven to 350 degrees. Spray a cupcake tin liberally with cooking spray or fill with cupcake liners, set aside.
In a medium sized bowl, whisk together flour, baking powder, baking soda, & salt, set aside.
Place butter in a small microwaveable dish. Melt butter in microwave in 20 second increments until melted.
In a large bowl add melted butter, sugar & brown sugar.  Whisk together until fully incorporated and no lumps remain.  Mixture will have a sandy consistency. Add in egg, sour cream, milk, & vanilla and whisk until fully incorporated.  Gradually add in flour mixture and stir until just incorporated.
Pour in sprinkles and gently fold in until evenly distributed. Careful not to over mix as the sprinkles will bleed.
Using a large cookie scoop or ice cream scoop, scoop batter into the cupcake tin, filling each cupcake cup 2/3 of the way full.
Bake for approximately 20 minutes, until a toothpick inserted comes out clean. (If making mini cupcakes, bake for 8 to 9 minutes).
Place cupcake tin on a cooling rack to cool. Let cupcakes cool in tin for at least 10 to 15 minutes. Run a knife around the outside of each cupcake and pop out. Place on cooling rack to cool completely.  Once cool, top with your favorite frosting.