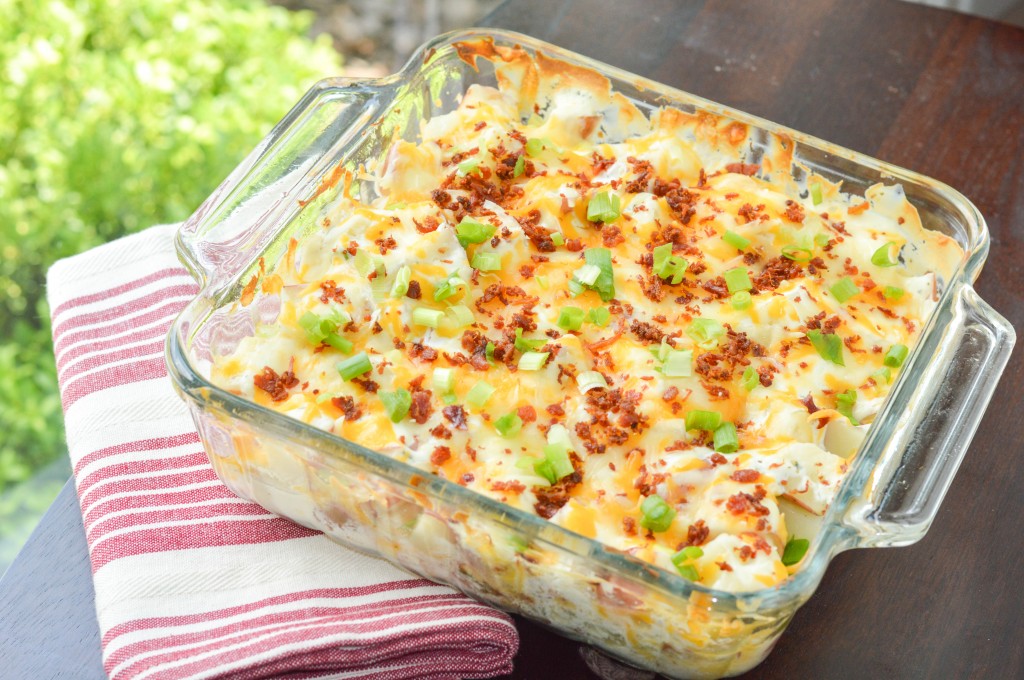 Summer is officially here! There's not much that says summer better than a potluck picnic with friends or family! I love lounging by the pool and then getting together with my loved ones at a local park or someone's backyard and eating some delicious food together! Seriously one of my favorite summer past times. This cheesy ranch loaded potato casserole would be the perfect dish to take to a potluck! This is so creamy and cheesy and can easily be assembled ahead of time and baked off right before your party or dinner so you can enjoy some time out by the pool!
I was contacted by Better With Reds/Black Gold Farms to participate in a Summer Potato Week and I jumped at the chance! I use red potatoes all the time in my cooking. They are so versatile and can be used in such a variety of ways as a hot side dish, cold salad, or to amp up a soup.  The possibilities are endless! To celebrate how delicious and versatile potatoes are in summer cooking, Better With Reds is offering you the chance to win a Summer Prize Pack! Scroll to the bottom below the recipe to enter! They are also hosting a fun Twitter Party on Wednesday June 4th from 8:00 pm to 9:00 pm CST. We will be using hashtag #BetterWithReds. I hope you will join us!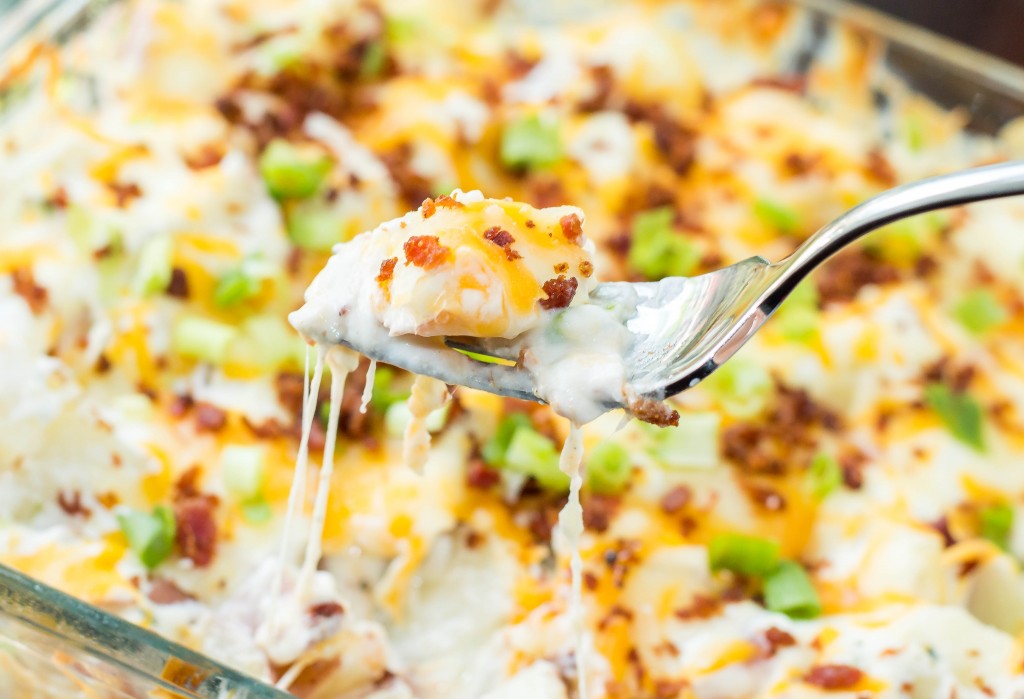 Cheesy Ranch Loaded Potato Casserole
Source: Adapted from Taste of Home
Ingredients:
2 1/2 lbs. Red Potatoes, diced
2 cups light sour cream
1/4 of a packet (approx. 3/4 tbsp.) ranch dressing mix
1/4 tsp. kosher salt
1/8 tsp. freshly ground black pepper
2 cups shredded cheddar cheese, divided
4 to 5 tbsp. real bacon bits
2 green onions, chopped
Directions:
Place diced potatoes in a medium sized pot, cover with water.  Cover pot and bring to boil.  Boil potatoes for approximately 7-10 minutes.  Drain potatoes, rinse & drain again.
While potatoes come to a boil, stir together the sour cream & ranch dressing mix, set aside.
Once potatoes are boiled & drained, add salt & pepper to potatoes and gently stir to combine.
Preheat oven to 350 degrees. Spray and 8 x 8 baking dish with cooking spray.  Layer half of the diced potatoes in an even layer on the bottom of the pan. Spread half of the sour cream mixture on top of the potato layer.  Sprinkle with 1 cup of the cheese.  Sprinkle with half of the bacon bits & then half of the green onions.  Do another layer of the potatoes, then sour cream mixture, cheese, & bacon bits. Bake for approximately 35 to 40 minutes, until cheese has melted and mixture is bubbly and potatoes are fork tender. Top with remaining green onions.
Connect with Better With Reds/Black Gold Farms: Website, Facebook, Twitter, Pinterest
Check out these other Amazing Bloggers Participating:
A Farmgirl's Dabbles
Food Faith Fitness
Big Bears Wife
Mother Thyme
Eat 2gather
Hip Foodie Mom
Katie's Cucina
The Country Cook
Army Ranger Mom
A Zesty Bite
Mrs. Happy Homemaker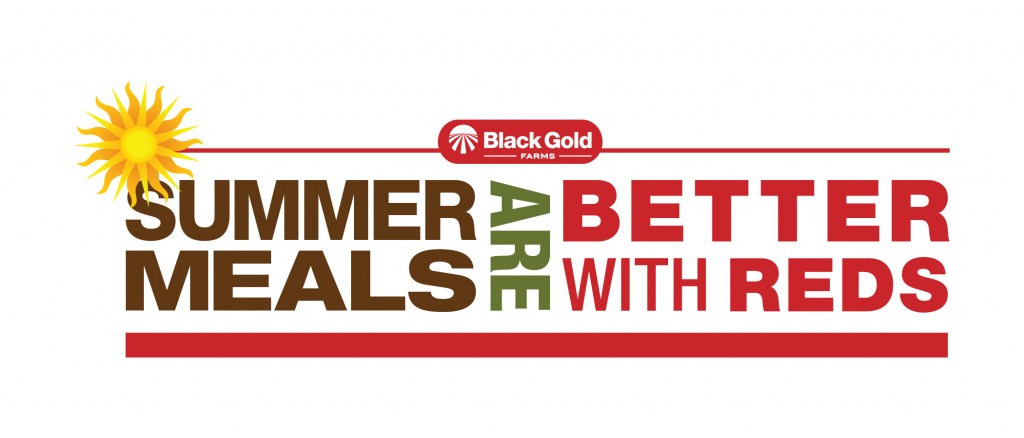 Disclaimer: I was provided with the potatoes to make this recipe and am being compensated to participate in this giveaway by Better with Reds, all opinions are my own.