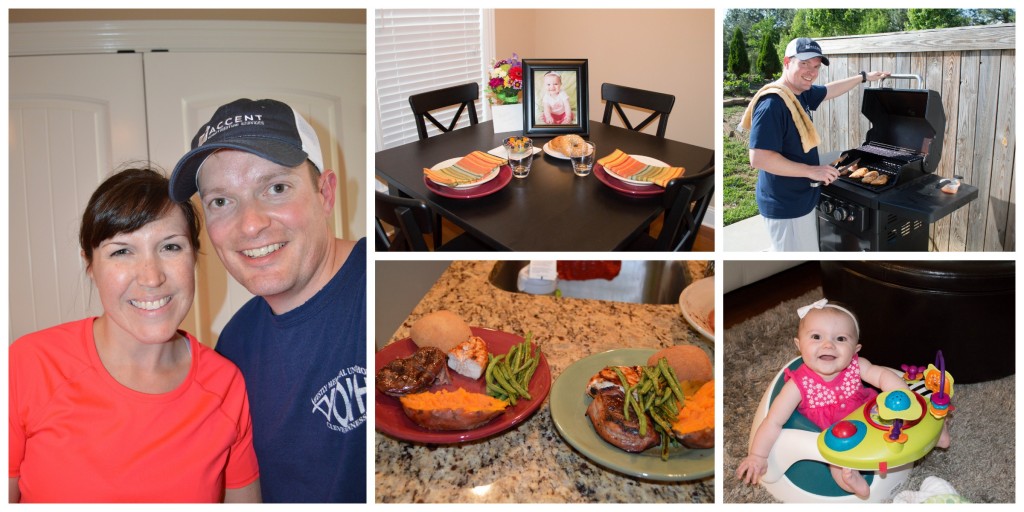 I hope you all had a Happy Mother's Day celebrating with your moms or those that are like moms to you. Adam planned the most incredible Mother's Day weekend for me! Friday he surprised me and had his mom come & pick up Sophie and had me go & get a pedicure. It was glorious! Then we went on a date to J. Alexander's.  Saturday Adam went to the grocery store and to pick up breakfast and set everything up all before I woke up! When I came out he had the table all set with a beautiful framed picture of Sophie! Saturday night he made dinner 100% all by himself! He said he even looked up on my blog how to make the green beans! So thoughtful! Oh, also throughout the weekend he gave me different envelopes with pictures of me & Sophie with a quote about mothers in them.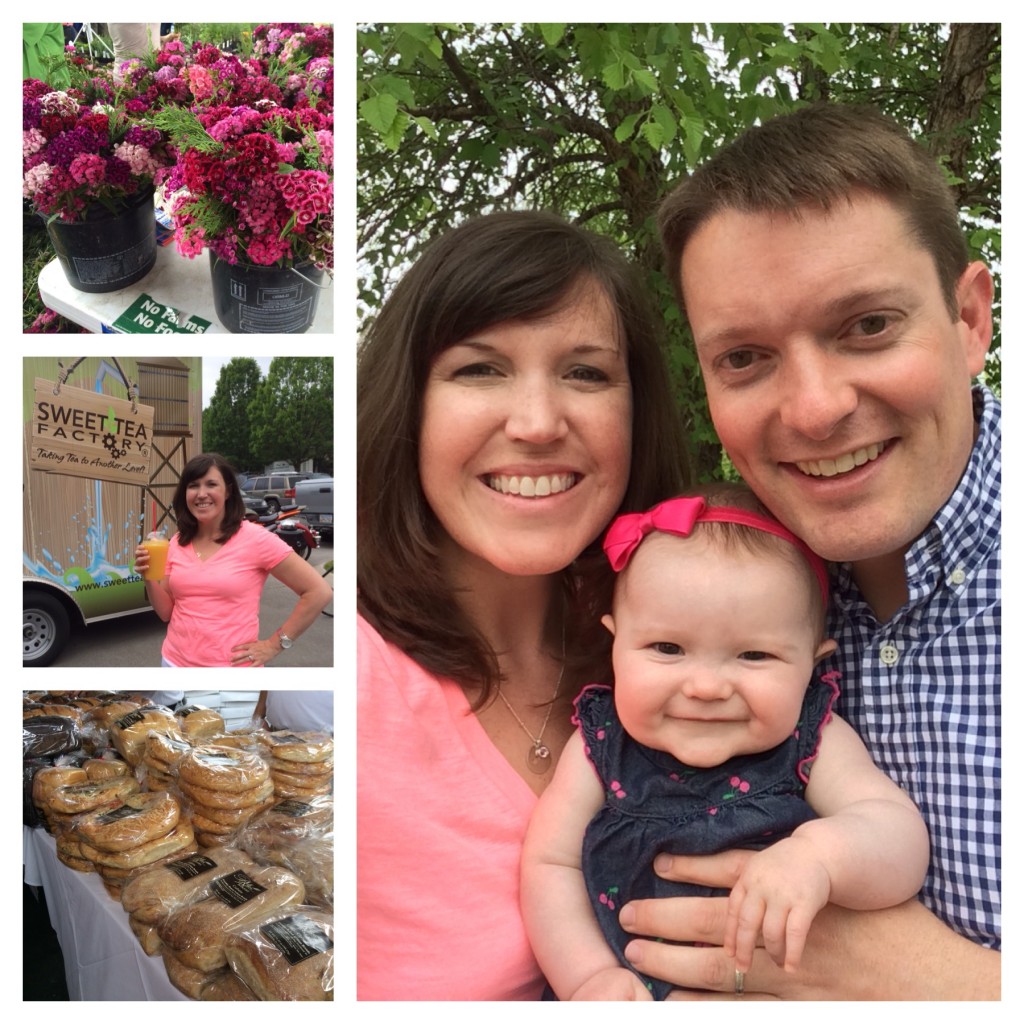 Sunday after Sunday School, we headed to the Chattanooga Market and had so much fun browsing the different craft & food booths.  They had lots of food trucks there and I tried a Tea Smoothie from the Sweet Tea Factory that was out of this world! It was a Virgin Mimosa Smoothie and was so refreshing and took me back to the Caribbean!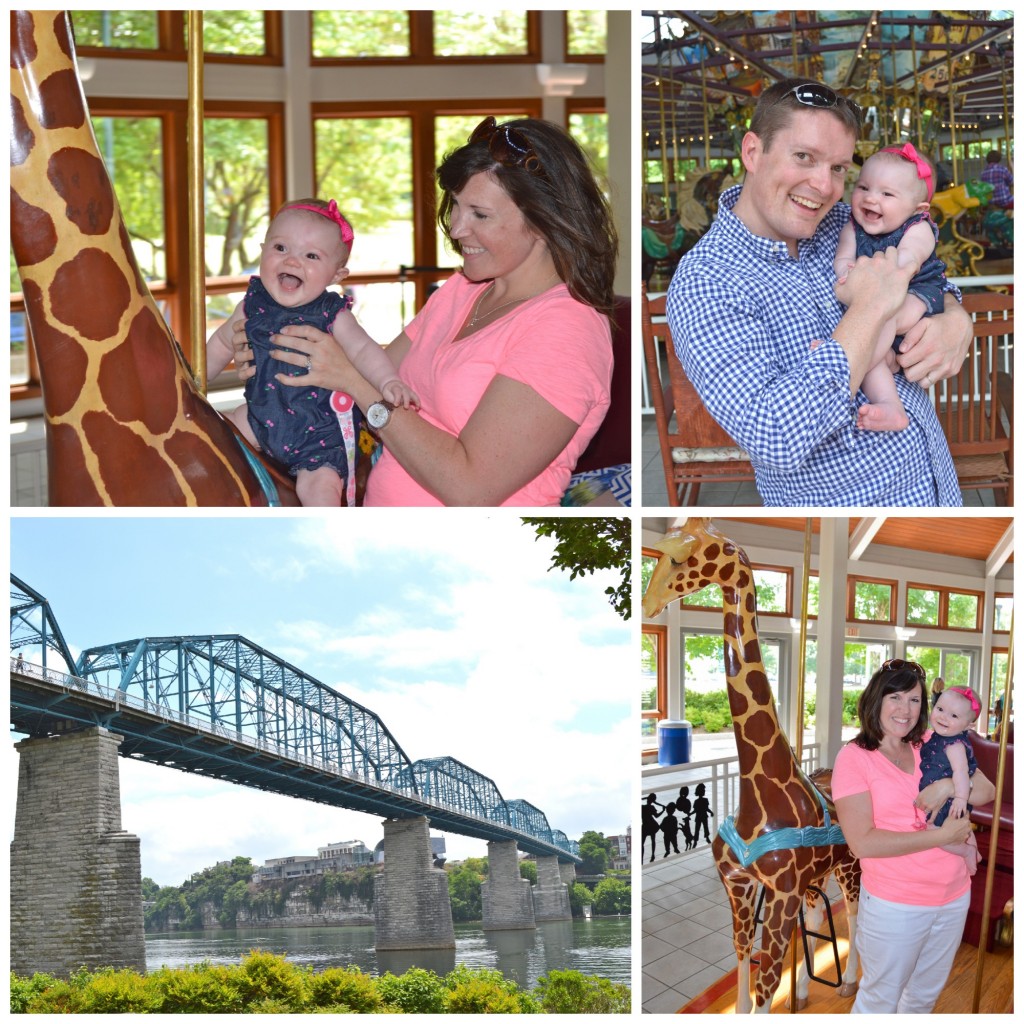 Since it was so nice out we headed over to Coolidge Park and took Sophie on her first carousel ride. As you can tell from the picture above, she absolutely loved it!! She was smiling the entire time! It was such a joy to watch her!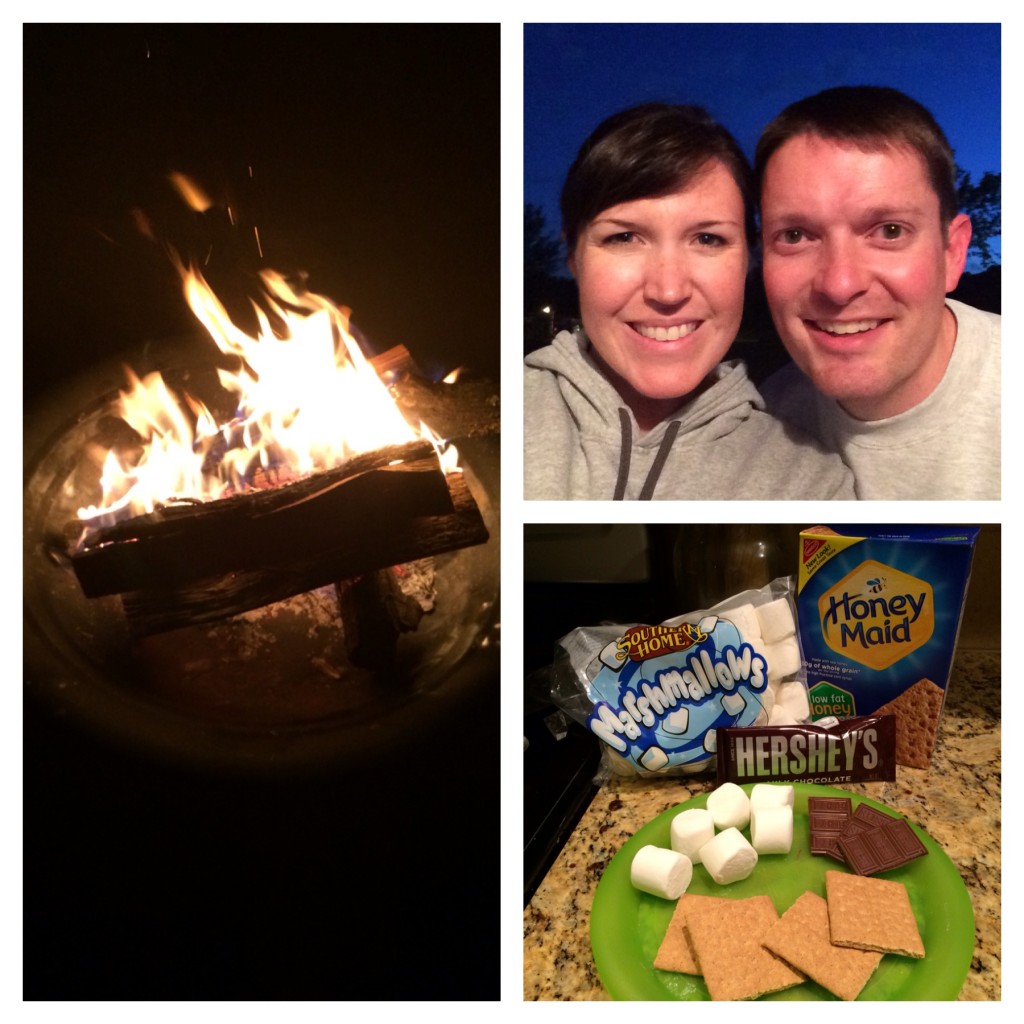 Back to Saturday night, Adam also got everything to make S'mores which are my favorite! We had such a great time sitting out back by the fire and talking under the stars! Adam definitely spoiled me this weekend! I've got my work cut out for me planning Father's Day! 🙂