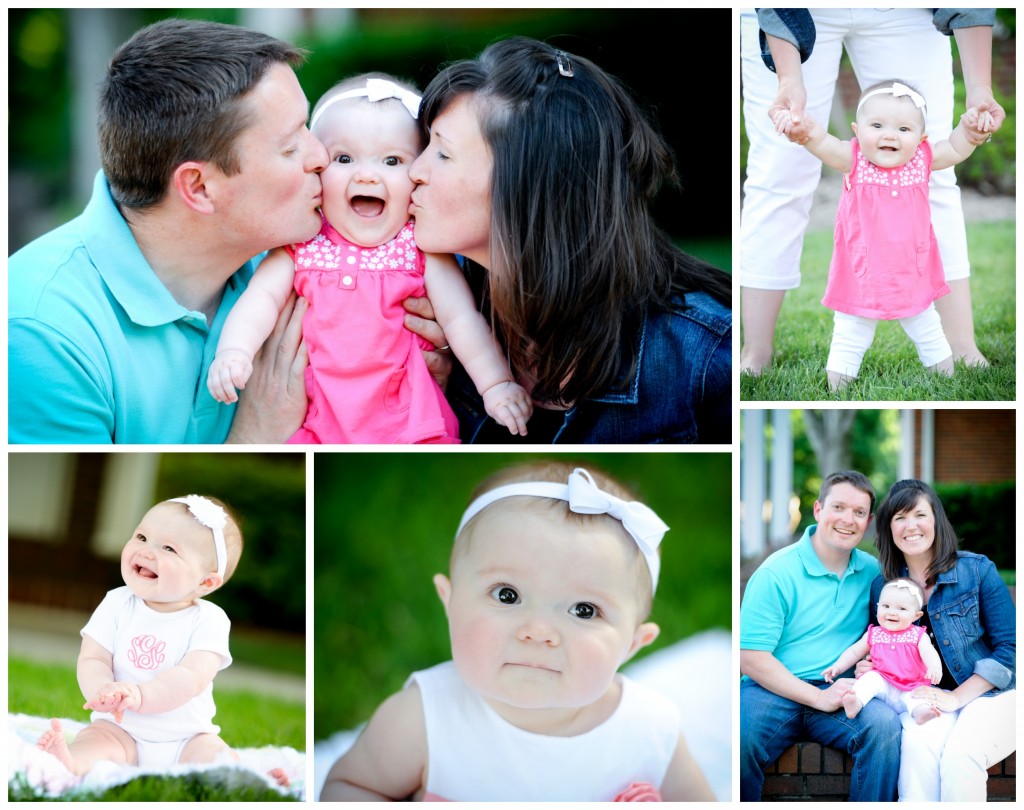 I haven't had a lot of time to get into the kitchen this past week, so I thought I would share a Sophie update. Last month we had her six month professional photos made. She was actually 7 1/2 months because at 6 months she still was wobbly sitting up. I am in love with how they turned out! Devon at TADA Photography did an amazing job! (And don't worry I bought the rights to these photos). Above is a collage of some of my favorites. It was so hard to choose!
Earlier this month, we had a small private ceremony with our family to dedicate Sophie to the Lord. It was so special to have her grandparents & godparents be there with us as we committed to raise her up in the Lord and disciple her. They all prayed over us and her as well. It was such a sweet and special time that I will always cherish! I went simple on the refreshments and made funfetti cupcakes, got bagels from Panera,and made a fruit salad.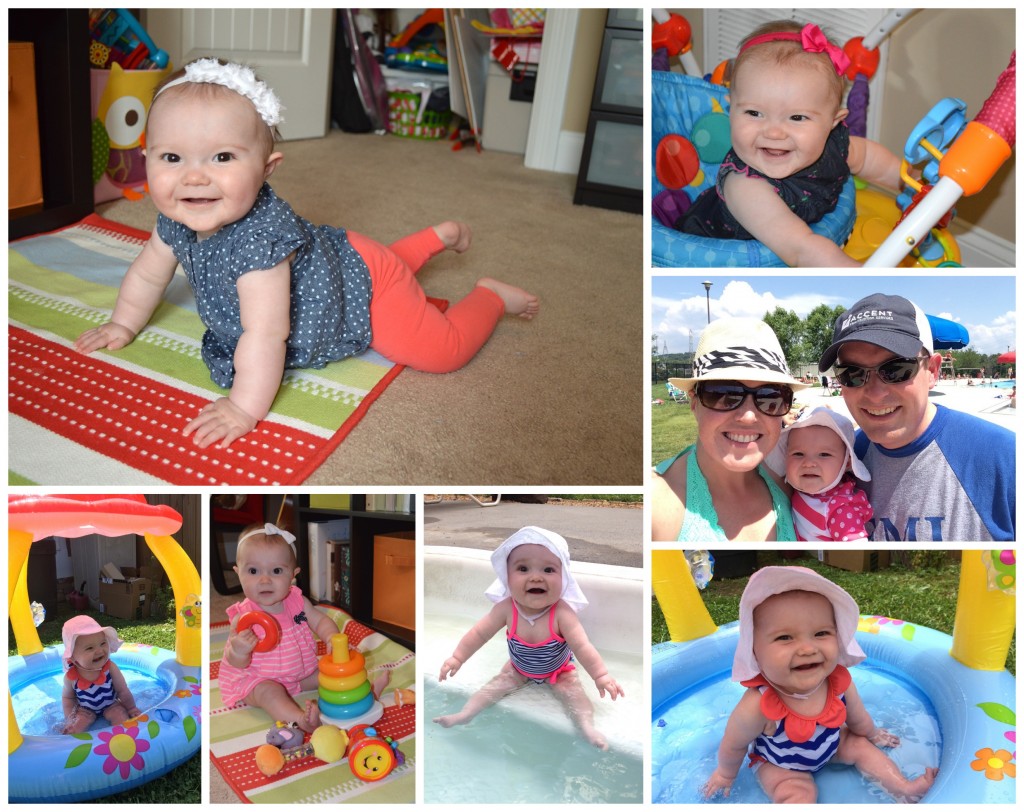 Sophie is now 8 1/2 months and is sitting up with no wobbles or assistance at all. She loves to wave & clap her hands constantly! Her wave is so cute, it's like a big parade wave, haha. She can say mama, dada, & bye-bye although she doesn't say them all that often. She is scooting backwards, turning in a circle when on her tummy, and rocking back and forth on her hands & knees. Crawling isn't far away, I'm sure! She loves to play in the floor, especially with her tower of rings.
Sophie absolutely loves the water! She doesn't get overly excited, but is just content to sit there and splash around. If we "swim" her around and ask her to kick her feet, she does! I think she would swim all day if we let her! We also got her a little kiddie pool for the backyard for those days where I don't feel like packing all our pool stuff up. She is so in love with it! I found it on Amazon for like $13. Well worth it!!
She has two teeth and has more coming in on the bottom, so everything is constantly in her mouth. Hoping those teeth come in soon! Thankfully they haven't made her super fussy like the first two did. She has been sleeping good, but the past week she's started having trouble falling asleep and rolls all around her crib for a while (happily at least) before she goes to sleep at night and for naps too. Hopefully this phase is short lived!
We are having a fun summer so far and are enjoying her discover and learn new things!