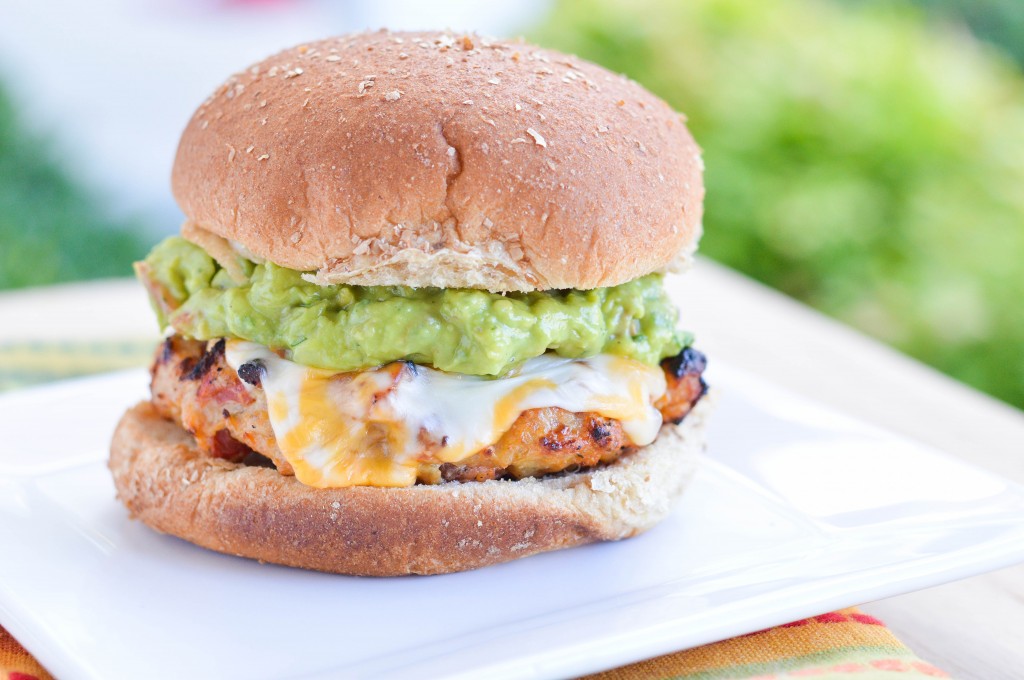 I hope you all had a Happy 4th of July! We had a nice relaxing weekend with lots of pool time and time outside enjoying the gorgeous unseasonably cooler weather! Recently Red Gold Tomatoes contacted me to see if I wanted to participate in their Summer Grillin' Party and I jumped at the chance. They are giving away 1,000 "Summertime Tomatoes All Year Long" Aprons on their facebook page each week through July 25th, so be sure and go enter! They are also giving away a Grand Prize of a Big Green Egg Grill and releasing new recipes, videos & grilling tips!
They sent me some recipes to try and I was immediately drawn to these Caribbean Chicken Burgers. It was just the two of us for the 4th, so I thought why not try something non traditional?! I set out to make them and I have to admit that I didn't read the ingredients/directions all the way and I didn't drain the tomatoes…so guess who ran to the store at 5:00 pm on the 4th of July for more ground chicken…that's right, this girl. But it took no time to mix them together again and get them going on the grill. These were great! It was fun for something different and a great excuse to make some guacamole!
Disclaimer: I was sent tomatoes & an apron for participating in the Red Gold Grilling party, but all opinions are my own.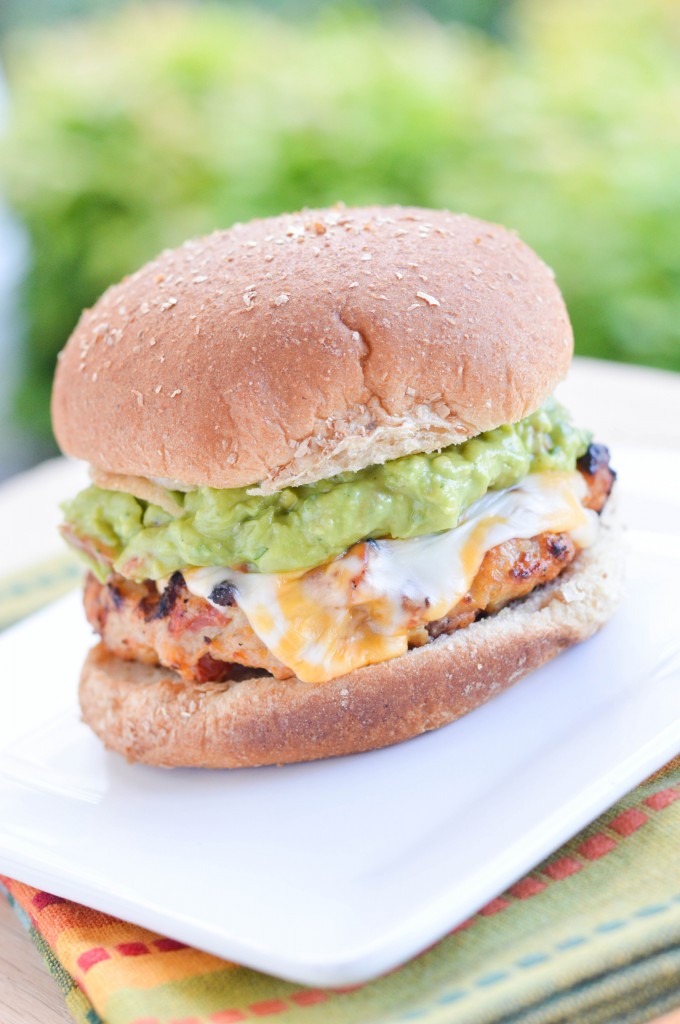 Caribbean Chicken Burgers
Source: Red Gold
Ingredients:
For Burgers:
1 lb. ground chicken
1 (14.5 oz.) can Red Gold Petite Diced Tomatoes with Lime & Cilantro, drained very well
1 egg, beaten
1/4 cup panko breadcrumbs
pinch salt
pinch freshly ground black pepper
For Topping/Assembly:
Colby Jack Cheese
Guacamole or Avocado
Buns
Directions:
In a large bowl add ground chicken, drained diced tomatoes, egg, breadcrumbs, salt & pepper. Gently stir until incorporated. Form into patties (we got 4 regular patties plus 1 slider sized patty). Place patties on a plate and place in the refrigerator to firm up a little.*
Grill over medium low heat for about 20-25 minutes, turning approximately every 5 minutes until cooked through.
Serve topped with cheese and guacamole or avocado if desired.
Notes:
*Adam is the grill master at our house and said these were a little hard to turn because they are moist and felt that if you refrigerated them for just a little bit before grilling they would be easier to turn. But they still turned out great without that step.