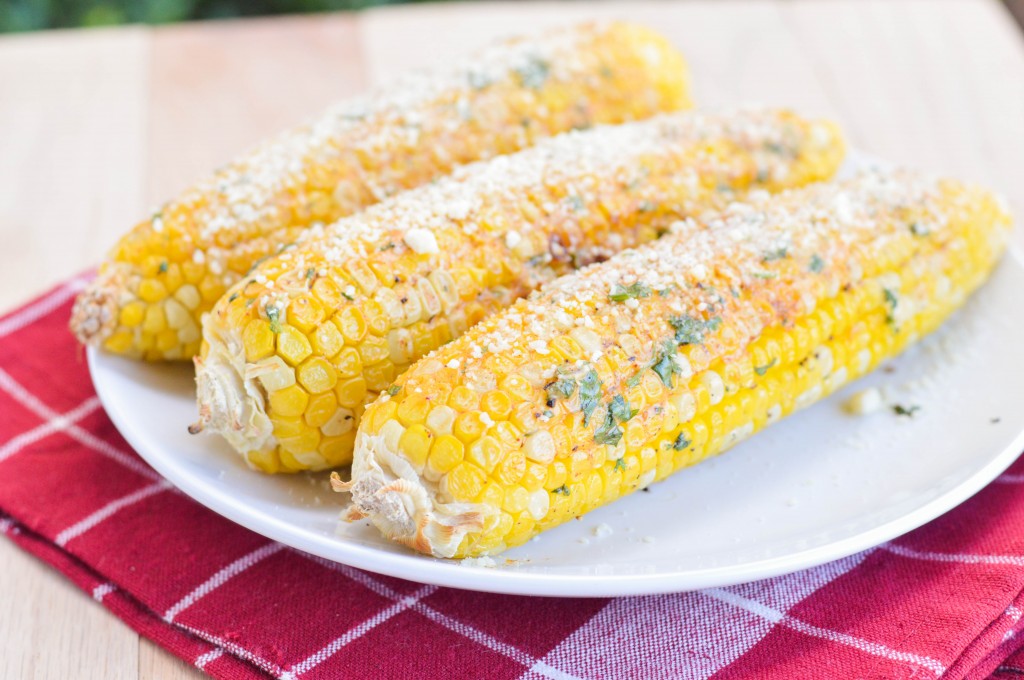 I've mentioned this before, but one of our favorite restaurants is Taco Mamacita in Chattanooga and it has this incredible corn on the cob that is out of this world. I thought I would attempt to make my own version at home. This turned out fabulous!! We could not get enough of it and I can't wait to make it again very soon!! It's really not hard to make either, which is a bonus! It's got a great sweet, savory & tangy flavor that will make your taste buds rejoice! Haha 🙂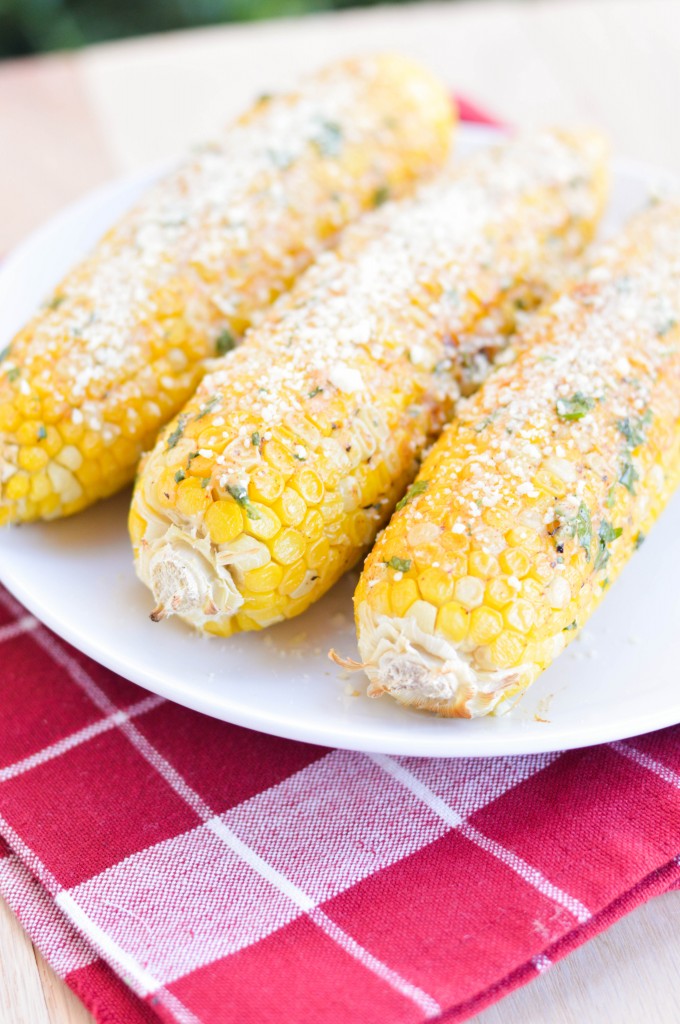 Mexican Corn on the Cob
Source: Dishy Goodness
Ingredients:
For the Corn:
6 Ears of Corn
Extra Virgin Olive Oil
Salt & Pepper
For the Topping:
1/4 cup Light Mayonnaise
3 tbsp. Light Sour Cream
3 tbsp. chopped fresh cilantro
1 garlic clove, minced
1/2 tsp. chili powder
1/4 tsp. freshly ground black pepper
1/8 tsp. ground cayenne
Juice from 1 Lime
Grated Parmesan/Asiago/Romano Cheese (or Cotija if you can find it)
Directions:
Preheat oven to 400 degrees. Spray roasting pan with cooking spray, set aside.
Shuck corn and remove all husks and silks. Brush corn with olive oil or spray with cooking spray. Sprinkle with salt & freshly ground black pepper and roll in your hands to coat evenly. Place in roasting pan and cook for approximately 30 minutes, turning corn with tongs every 5-7 minutes. You want corn to look slightly charred on all sides.
While the corn in roasting, in a small bowl, add mayonnaise, sour cream, cilantro, garlic, chili powder, black pepper, cayenne, & lime juice. Stir to fully incorporate. Place in refrigerator until corn is finished cooking.
Once corn is cooked, brush sauce onto the corn, coating all sides. Sprinkle liberally with the grated cheese and enjoy!