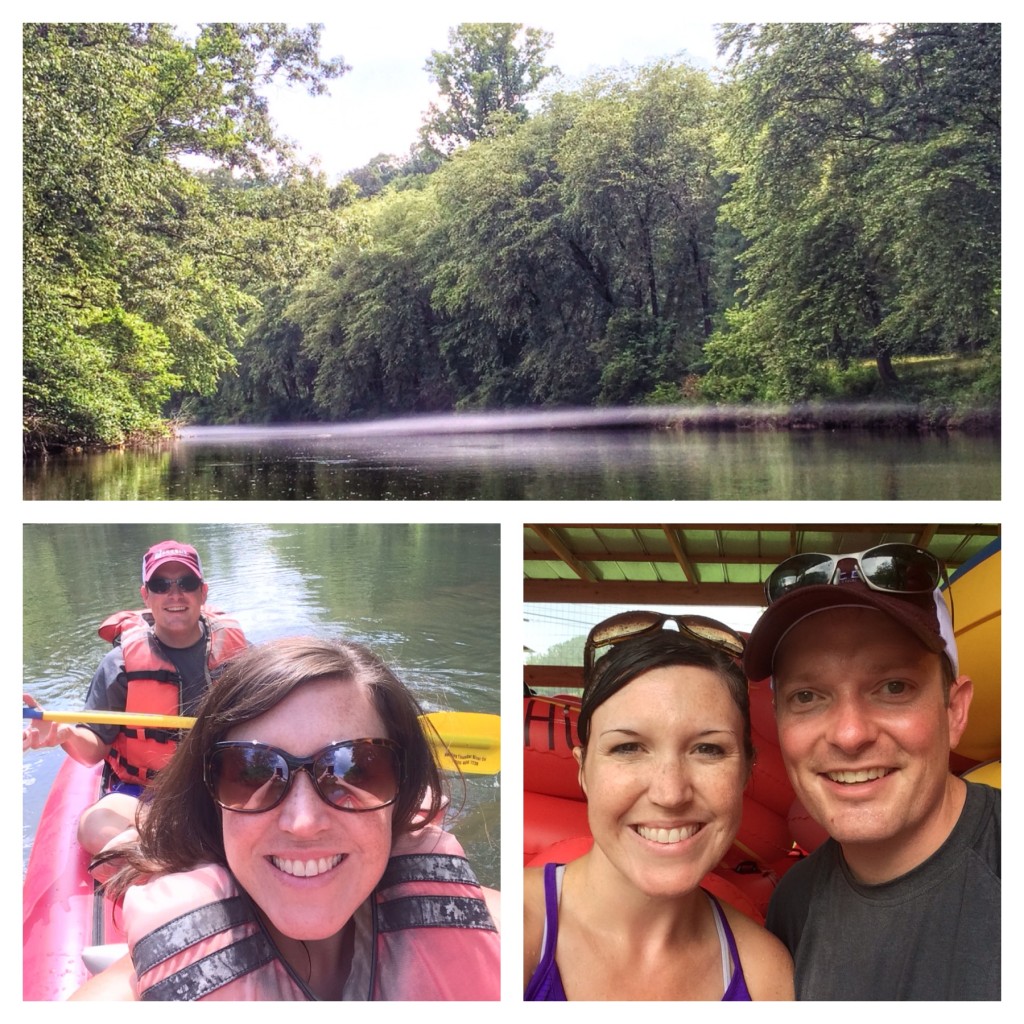 Sorry I've been a little delinquent about doing these behind the scenes posts, I'm hoping to get back to doing them weekly or at least every other week. I recently celebrated my birthday and this year I wanted to do something fun and more adventurous. We decided on kayaking and going up in a helicopter for the first time. Both were so much fun! We kayaked down the Toccoa River in Blue Ridge, GA. We did a 3 mile course and it was so beautiful. About the last 1/2 to 1/4 mile it started raining pretty good, and we were completely soaked!! But it was so much fun! The water was pretty calm and peaceful and there was a mist/fog over the water and a crane even flew out from the shore, so amazing!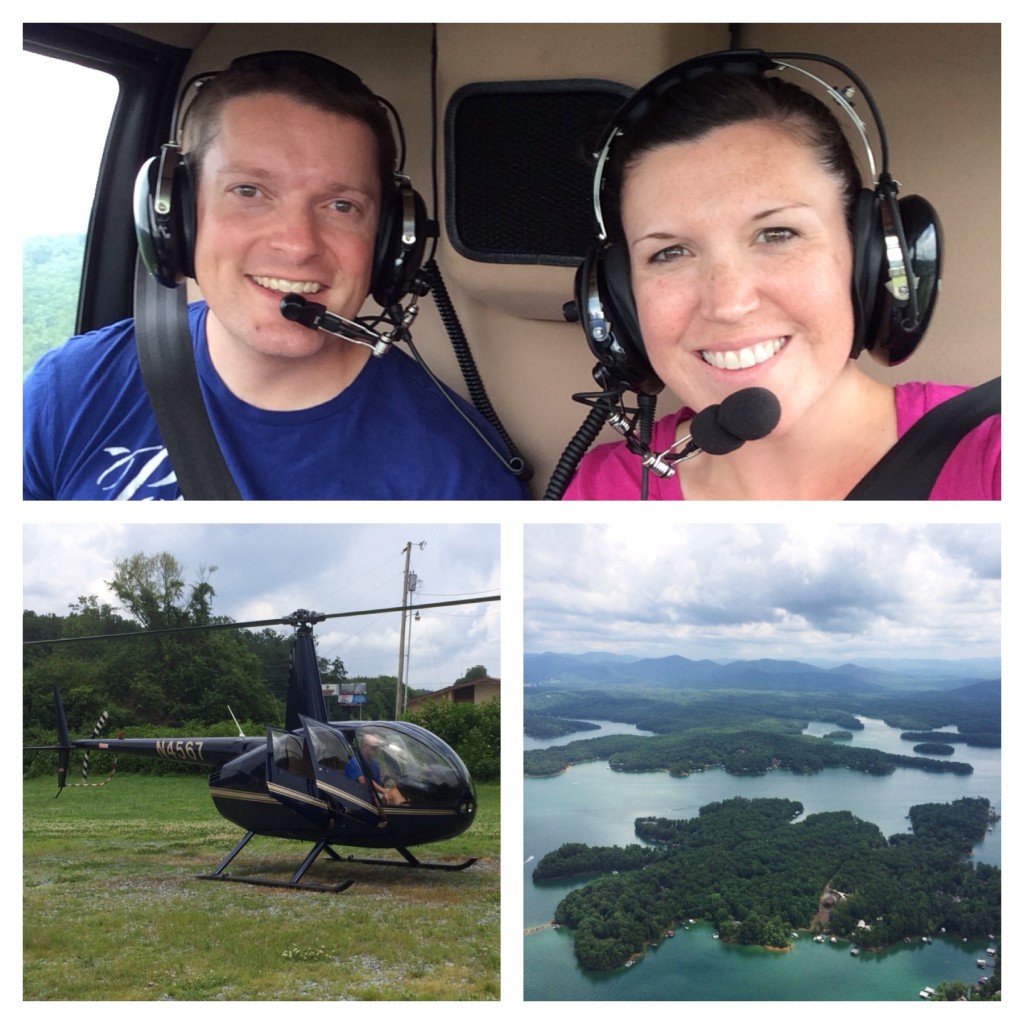 Then we took our first helicopter ride and we loved it so much! I love flying so I thought I would like it, but I loved being able to see so much and the ride was super smooth! Plus it was super fun to wear the head set too! We just went for a 8-10 minute ride to get our feet wet, but I can't wait to do a longer ride sometime in the future!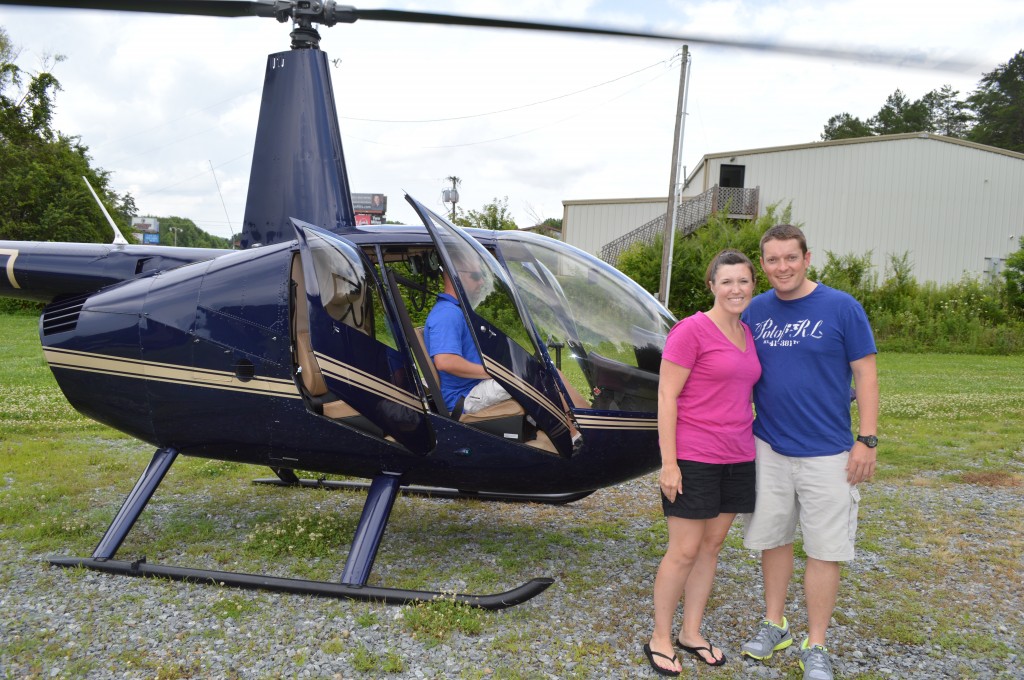 And I've mentioned this in the past, but we do an entire birthday weekend. We spent some time at the pool and had a wonderful time with friends Saturday and had a nice dinner with family Sunday night after the helicopter ride. On my actual birthday we had plans to go to breakfast in Chattanooga, but it was a torrential downpour, so we turned back and drove through Chick-Fil-A and came back and watched a movie and played Jenga, which was actually super fun! After lunch, it cleared up so we went to throw football a little bit, and Sophie loved watching us.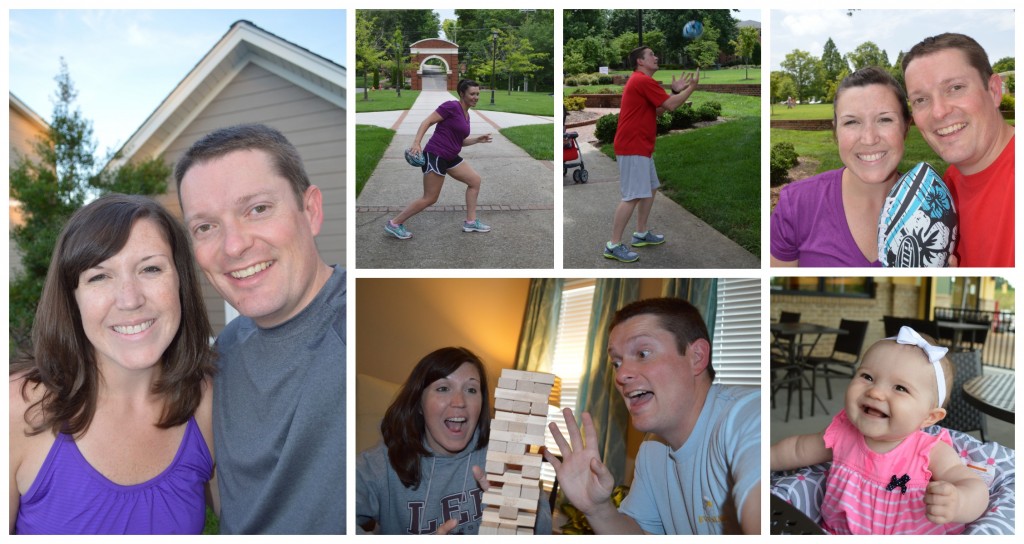 We also ate lots of delicious food throughout the weekend: chick-fil a biscuits, Apple Donuts & Apple Slushy from Mercier's Orchard in Blue Ridge, chips & queso from J.Alexanders, a delicious chicken pesto sandwich with Sweet Potato Fries from a local Italian place, and topped it all off with a YoYo cookie sandwich from Publix (Which is two cookies sandwiched w/buttercream & dipped in chocolate). It was a wonderful birthday!