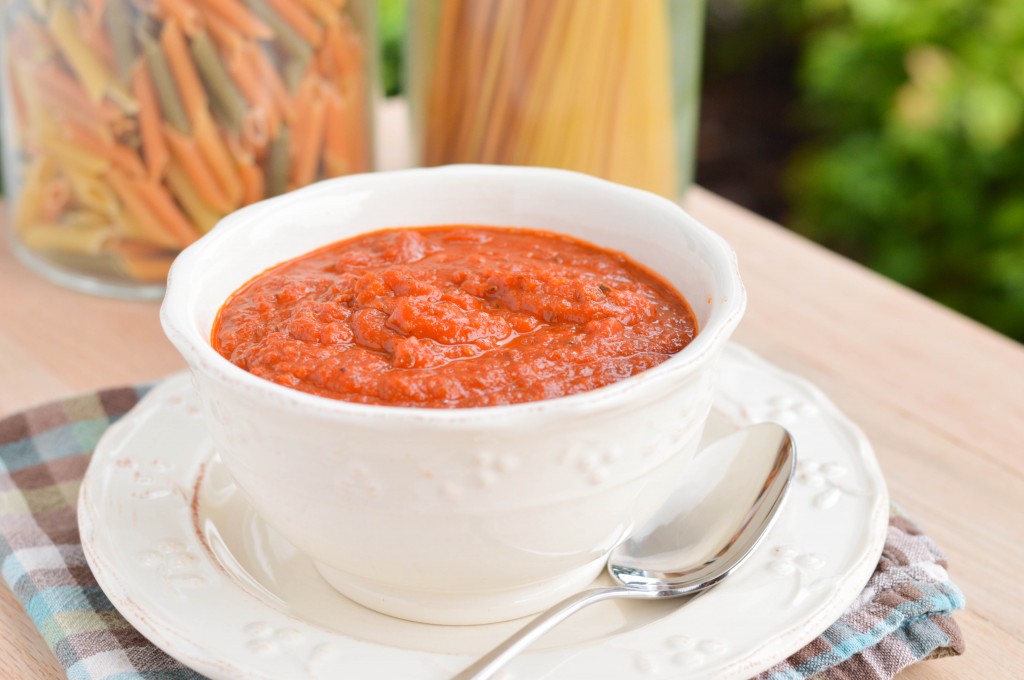 I don't know about you, but thanks to my mother-in-law and my neighbors I found myself with an abundance of fresh tomatoes (which I am so thankful for)! I was thinking of a way to use them up but didn't have all the ingredients to make salsa so I decided to make some fresh marinara sauce. I've posted a couple of different versions before (here and here) and it they were really good, but I wanted to try one that featured using fresh tomatoes. This was very good and tasted very authentic, plus I loved the aroma it brought to the house as it simmered for a couple hours! I added some honey & sugar to it which just balances out the acidity of the tomatoes and doesn't make it overly sweet. This made 16 ounces or approximately 2 cups, but it's easily doubled!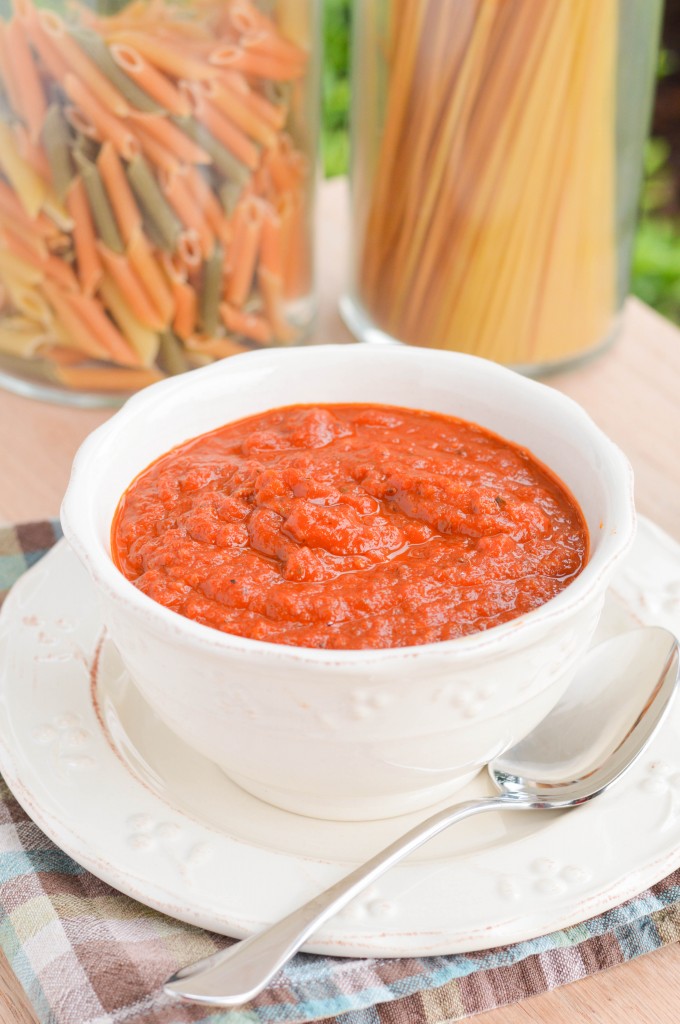 Fresh Tomato Marinara Sauce
Source: Adapted from Wellness Mama
Makes approximately 16 ounces
Ingredients:
2 tbsp. extra virgin olive oil
1 cup chopped onion
1/4 cup chopped carrots, plus 3-4 baby carrots or 1/4 of a large carrot
2 cloves garlic, minced
2 1/2 lbs. fresh tomatoes, peeled & quartered
1 1/2 tbsp. Italian seasoning
3/4 tsp. kosher salt
1/4 tsp. freshly ground black pepper
pinch ground cayenne
1/2 tbsp. honey
1/2 tsp. sugar
Directions:
Bring a pot of water to boil. While it comes to a boil, add ice and water to a large bowl, set aside. Score the bottom of each tomato with an "x." Once water is boiling, carefully place each tomato into the boiling water and let boil for 10 seconds. Using a slotted spoon, remove from water and place immediately in the ice bath. Remove from ice bath and place on a plate. Repeat for all tomatoes. Peel each tomato gently (the skin should come off very easily). Once peeled, remove the core from each tomato and cut them into quarters.
In a medium sized sauce pan heat the olive oil over medium heat. Add in onions and saute for approximately 3 minutes until they just begin to become translucent. Add in carrots and saute for an additional 1 to 2 minutes. Add in garlic and cook for approximately 30 seconds, until fragrant.
Add in quartered tomatoes, Italian seasoning, salt, pepper, & cayenne. Stir to incorporate. Bring mixture to a boil, then reduce heat and simmer on low for 2 hours 15 minutes, stirring occasionally. The last 30 to 45 minutes of baking, place 3-4 baby carrots or 1/4 of a large carrot into the sauce to help absorb some of the acidity. The last 5 minutes of cooking, stir in honey & sugar until incorporated. Once finished cooking, the sauce should have cooked down and be thick & chunky. Using a spoon, remove the baby carrots or piece of carrot.
Carefully pour sauce into a blender or food processor and pulse for just a few seconds to get a smooth yet still thick consistency. Serve over pasta or use as pizza sauce or dipping sauce.
Notes:
Can use equal parts dried parsley, basil & oregano to equal 1 1/2 tbsp.