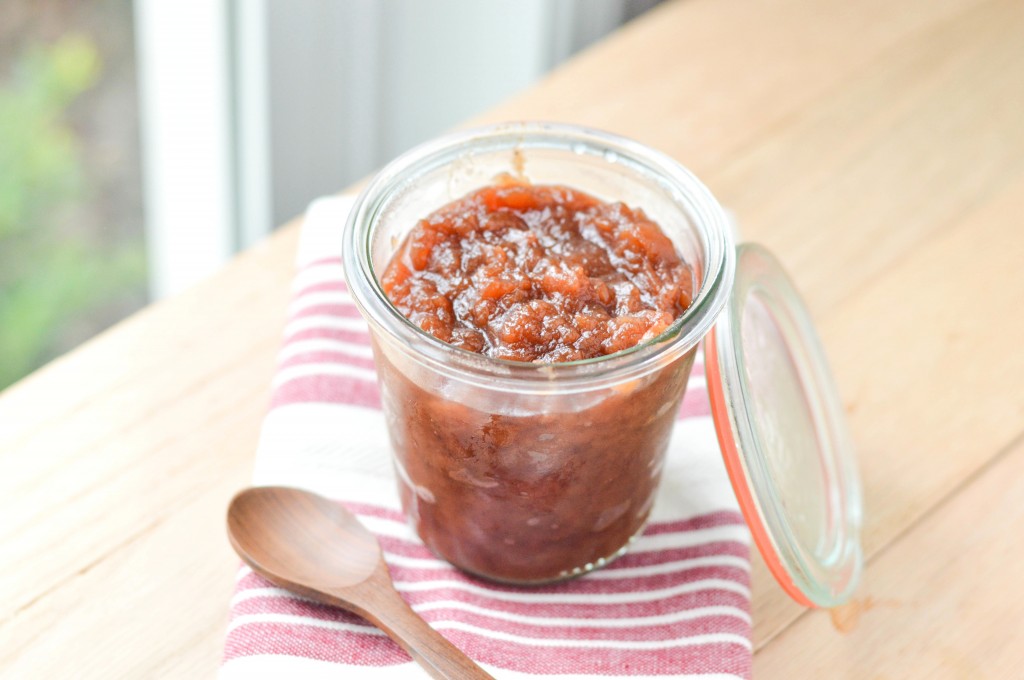 Last year my friend Jennifer texted and told me her husband Chad had looked up a recipe, gone to the grocery and came home and made apple butter. I was definitely impressed! He was so nice to share a jar with us. I must say it was the best apple butter I've ever tasted!! It just had such a fresh flavor and was incredible on a biscuit!! I knew once it hit apple season this year that I had to try and make some. So I set out to make it, and in classic "Stephanie" fashion I overlooked a key element in the directions and missed the word that said to cook it at the end uncovered. Needless to say, I overcooked that batch and it got burned. Not to be defeated, I went right back out and got another bag of apples and tried again, making sure I was more attentive to it this time. It turned out fabulously!! I sampled it and then put it up in the freezer as we are going to be busy the next few weeks. I can't wait to thaw it out and slather it on a warm biscuit!!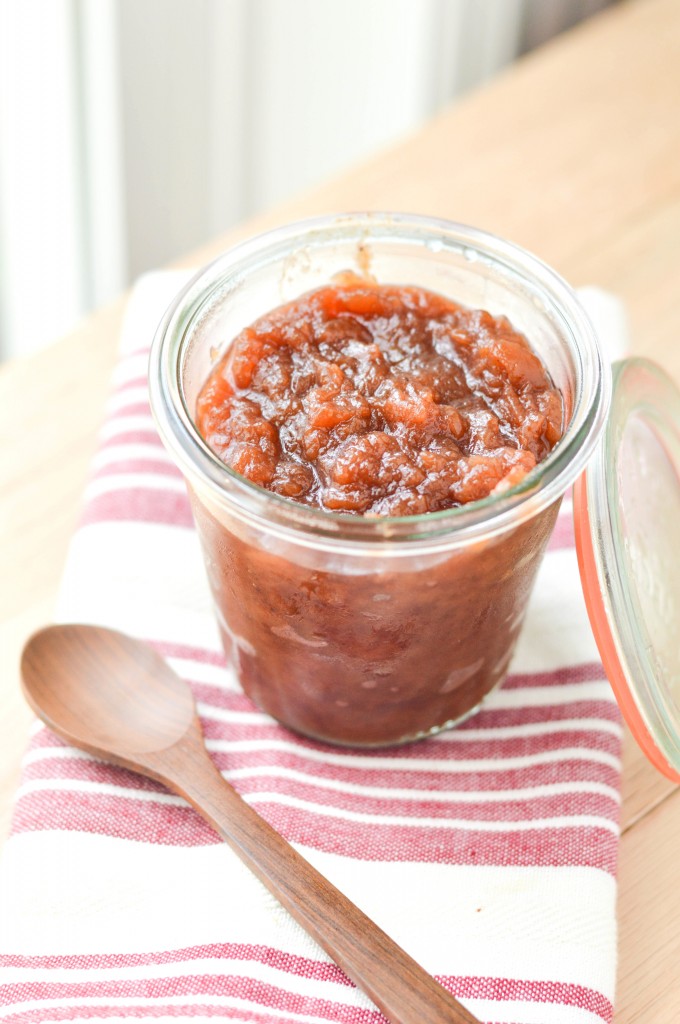 Homemade Apple Butter
Ingredients:
6 1/2 pounds apples – peeled, cored and sliced
1 cup granulated sugar
1 cup light brown sugar, lightly packed
1 tablespoon ground cinnamon
1/2 teaspoon freshly grated nutmeg
1/4 teaspoon all spice
1/4 teaspoon salt
1 tablespoon pure vanilla extract
Directions:
Place apples in an even layer in the bottom of a crockpot (slow cooker).
In a medium sized bowl, add sugar, brown sugar, cinnamon, nutmeg, all spice, & salt. Stir to combine.
Spoon sugar mixture over top of the apples and stir to coat. Place lid over slow cooker and cook on low for approximately 8 hours, stirring occasionally (this may take longer)  until apples have reduced, mixture has thickened and darkened in color. Remove lid and add in vanilla. Stir to combine.
Continue to cook on low, UNCOVERED, for 1 hour 45 minutes to 2 hours, until a thick spreadable consistency. (If desired, At this point you can place in blender to puree until smooth so it's more like a jelly or you can leave it a thicker consistency and not puree it).
Pour mixture into sterile containers. Seal with a lid and let cool slightly at room temperature. Place in refrigerator for up to 2 weeks, or freeze for later use.
Notes:
*I halved this recipe and it cooked down in 8 hours before adding the vanilla and then I cooked it the additional 1 hour 45 minutes uncovered. If you make this full recipe the first cooking portion may take longer (9-10 hours) and then cook it the 1 hour 45 minutes or 2 hours uncovered. I would just check on it every 30 minutes or so and check the consistency.
*Make this on a day when you are going to be home and doing things around the house or relaxing as you need to stir it every hour or so and check on the consistency. It isn't a fix it and forget it slow cooker recipe.
*Use your favorite flavor of apples to make these, you can use a combination of different ones or use all the same. I used all Gala for mine.