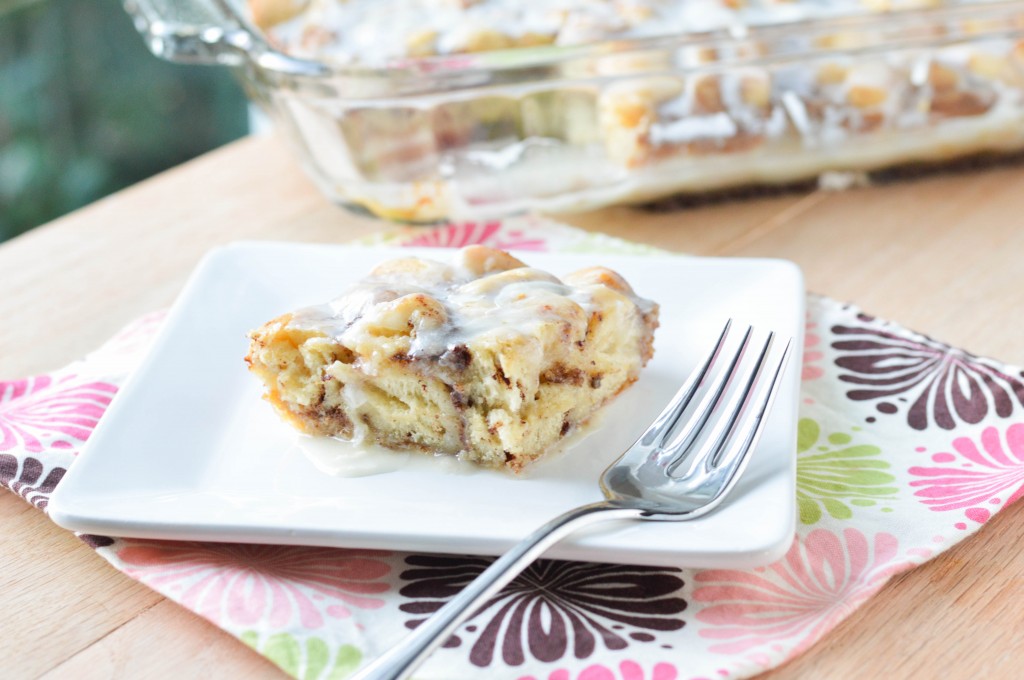 I'm declaring this week breakfast week here on the blog! I love breakfast food but I don't always make it that often since I am a night owl. This past weekend we had a breakfast meeting, and I wanted to share a couple things that I made with you all. This cinnamon roll french toast bake was super easy and so delicious! It was an amped up version of your regular cinnamon roll and bonus, it could be prepared the night before! This is sure to be a hit at your next brunch and would be great for breakfast at Thanksgiving or Christmas! Stay tuned for a savory breakfast item on Thursday!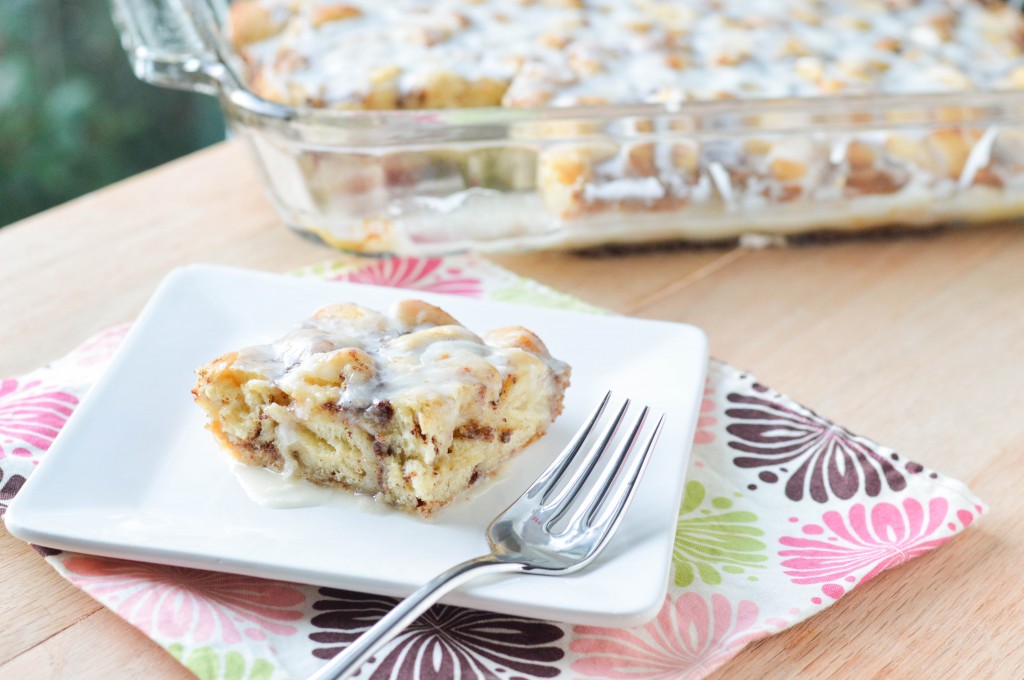 Cinnamon Roll French Toast Bake
Source: Normal Cooking originally The Dishy Decorator
Ingredients:
2 cans (12.4 oz. each) refrigerated cinnamon rolls with icing
4 eggs
1/2 cup half & half
2 tsp. ground cinnamon
2 tsp. vanilla
1/4 cup syrup
Directions:
Spray a 9 x 13 glass baking dish with cooking spray, set aside.
Open cinnamon rolls, separate rolls and set icing aside for later.  Cut each individual cinnamon roll into 8 pieces. Place the pieces of cinnamon roll into the prepared dish in an even layer.
In a medium bowl add eggs and beat. Add in half & half, cinnamon, & vanilla. Whisk together until incorporated. Evenly pour the egg mixture over the layer of cinnamon roll pieces. Evenly drizzle the syrup over top.
Cover and refrigerate overnight. Also place icing in the refrigerator. The next morning preheat oven to 375 degrees. Uncover dish and bake for 20 to 25 minutes until golden brown and set in the center. Remove from oven and let cool for 15 minutes.
While it cools, remove the icing from the refrigerator and uncover. Place both containers of icing in the microwave and heat for 15 seconds. Once cinnamon rolls have cooled for 15 minutes, drizzle the icing over top evenly.  Can serve with additional syrup if desired.