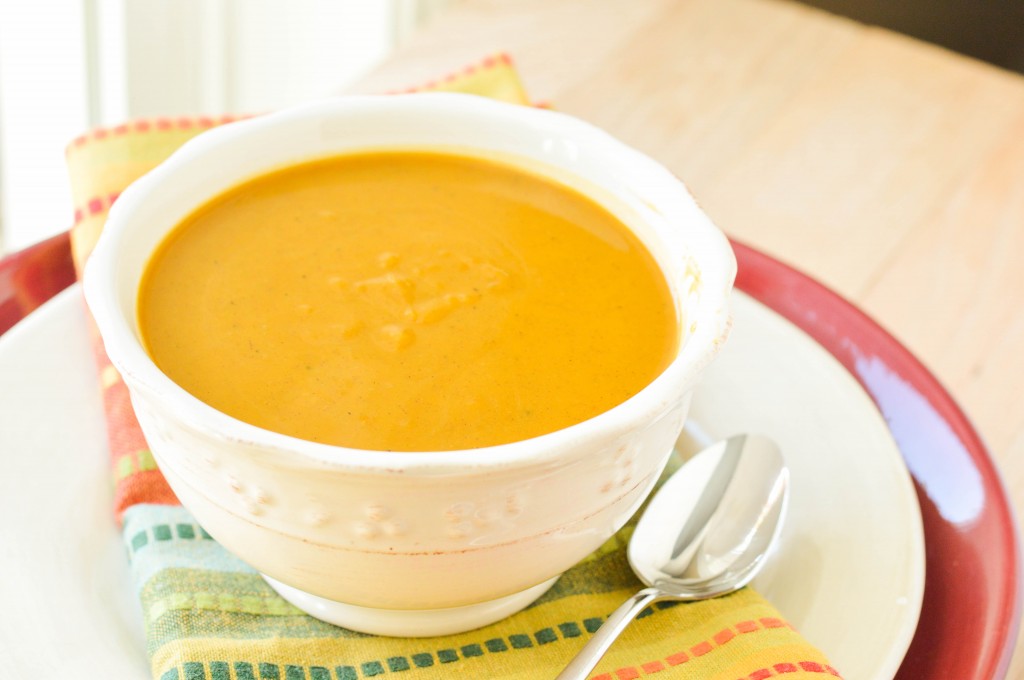 I am absolutely in love/obsessed with Panera's Autumn Squash Soup!!! That paired with the cranberry turkey flatbread is just delightful! It's such a perfect lunch or dinner for fall! And I have to admit I've visited panera quite frequently since they've put those items on the menu! 😉 My mom found and adapted a recipe to make at home and it tastes so close to the original!! I am so thrilled to have a version to make at home once Panera no longer has theirs since it's a seasonal item.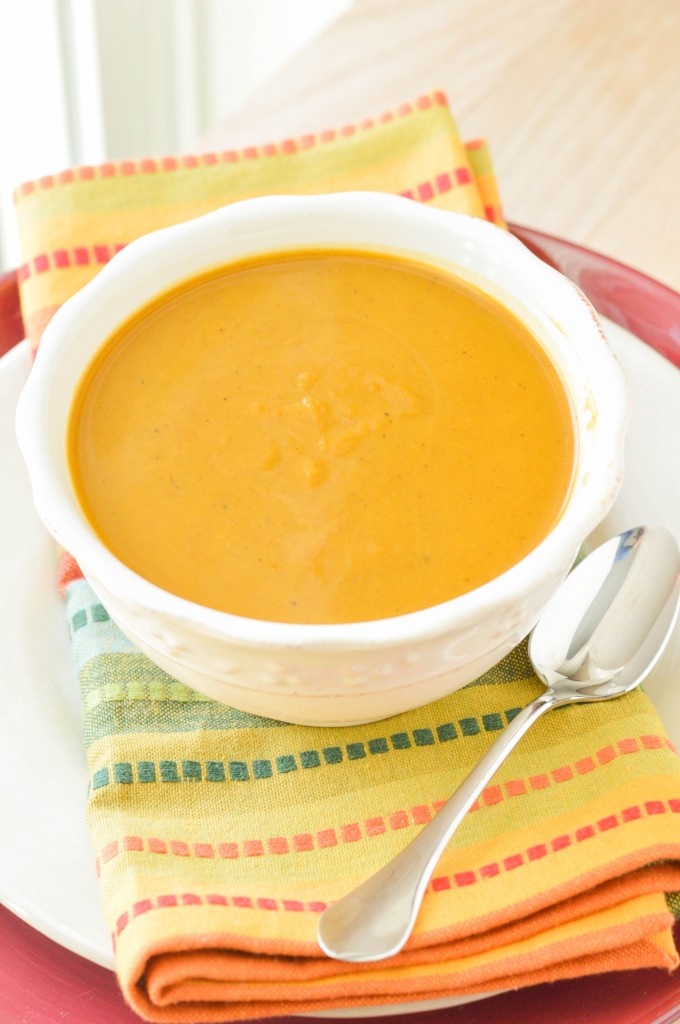 Copycat Panera Autumn Squash Soup
Source: My mom, adapted from Cincy Shopper
Ingredients:
1 Butternut Squash
1 small onion, finely chopped
2 tbsp. extra virgin olive oil
1 (15 oz.) can Pure Pumpkin Puree
2 cups vegetable or chicken broth
1 1/2 cups apple cider
1 1/2 cups heavy cream (can sub with milk)
2 tbsp. honey
1/2 tsp. curry powder
1 tsp. cinnamon
1 tsp. salt
1/4 tsp. freshly ground black pepper
Pumpkin Seeds for garnish (optional)
Directions:
Preheat oven to 400 degrees. Cover baking sheet with foil and spray with cooking spray.
Cut squash in half and scoop out and remove seeds. Place each half cut side down on the prepared baking sheet. Bake for approximately 30-35 minutes. Remove from oven and gently scoop out the squash.
Meanwhile, heat olive oil over medium heat. Add onions and saute until slightly translucent. Remove from heat and allow to cool.
Once squash is done roasting, add apple cider, squash, & sauteed onions to a blender or food processor. Blend until mixture is pureed.
In a large sauce pan, add the squash puree, pumpkin puree, vegetable or chicken broth, & heavy cream (or milk).
Bring to a low boil over medium heat. Once slightly boiling, add in honey, curry powder, cinnamon, salt & pepper. Stir to combine. Simmer mixture for 10 minutes. Serve topped with pumpkin seeds if desired.