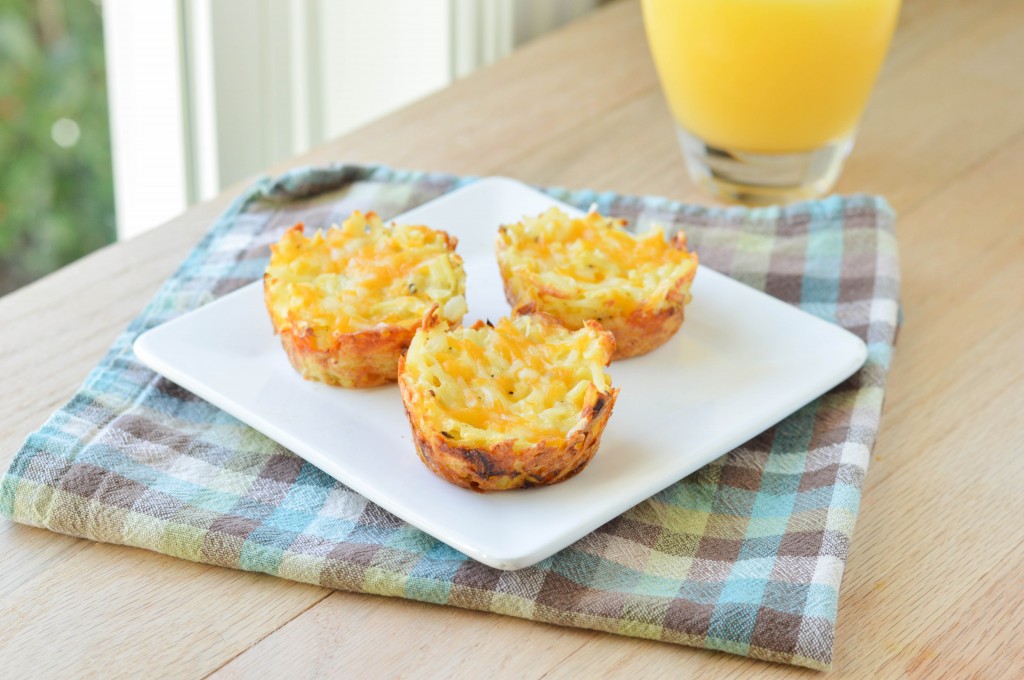 Breakfast week continues! These savory hash brown cups give you the flavor of hash browns in an easy to cook & serve way! You don't have to spend time frying them over the stove you just pour everything in a bowl, stir together, pour in the cups and bake! These had great flavor and my favorite way to eat them is dipped in ketchup. Plus you can customize them by adding bacon, ham, peppers, sausage, etc. Comin' at ya with a breakfast round up this weekend so stay tuned!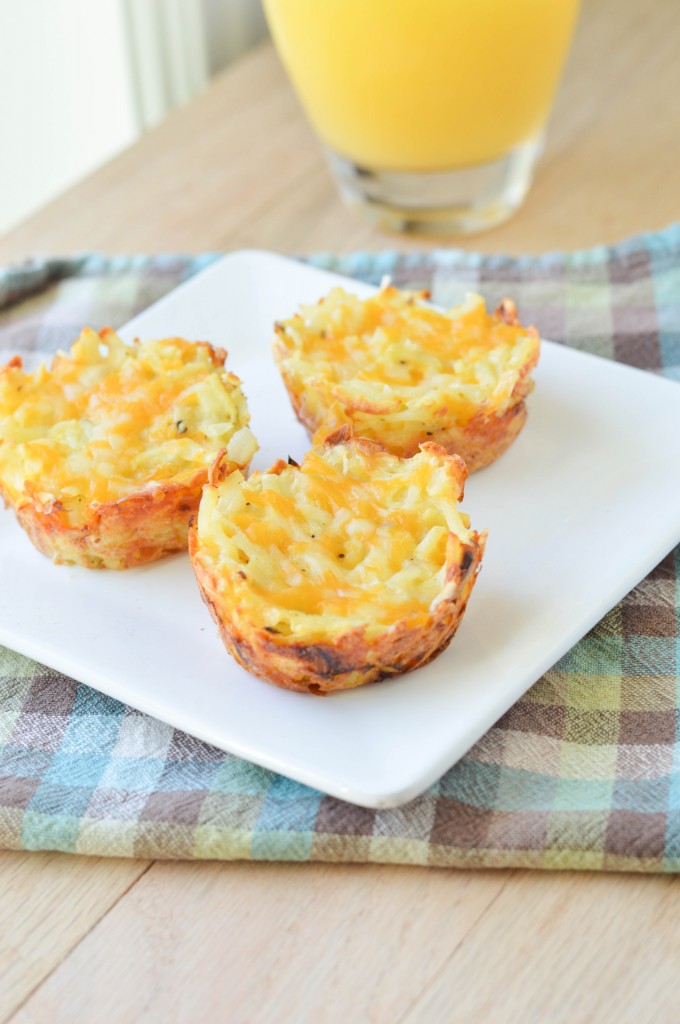 Hash Brown Cups
Source: Repurposed Life
Makes 12 cups
Ingredients:
4 large eggs
1/4 of a large onion, finely chopped
1/2 tsp. garlic powder
1 tsp. salt
1/4 tsp. freshly ground black pepper
20 oz. bag shredded hash brown potatoes (if frozen, thaw out before using)
1 cup shredded cheddar cheese
1/4 cup Real Bacon Bits (optional)
Directions:
Preheat oven to 350 degrees. Spray a muffin tin liberally with cooking spray.
In a large bowl, whisk together the eggs, onion, garlic powder, salt & pepper until eggs are beaten and ingredients are fully incorporated.
Add in hash brown potatoes, cheese & bacon bits (if using) and stir until fully incorporated.
Spoon hash brown mixture into prepared muffin tins and fill each to the top. Press down tops with the back of a spoon.
Bake for 20 to 25 minutes until golden brown and crispy.
Remove pan from the oven and run a knife around the edge of each muffin and pop them out. Serve hot with ketchup if desired.